College of Natural, Behavioral, and Health Sciences
In the College of Natural, Behavioral, and Health Sciences, you'll find inspiration at the intersection of life and science — cultivating innovative practices and procedures required to advance our scientific future and save lives.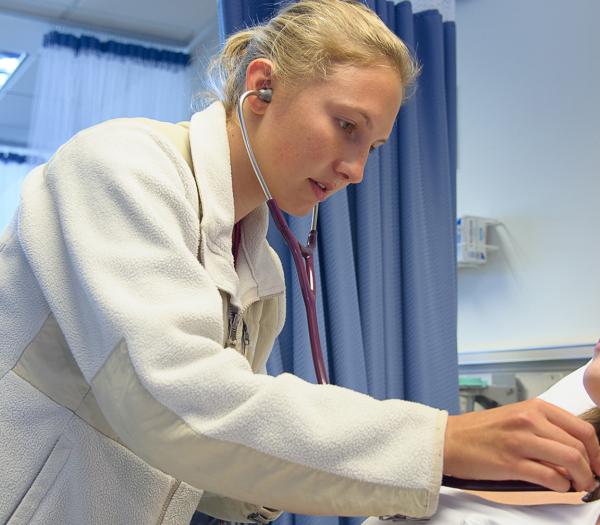 Magnify your worldview
Our faculty are leaders in their fields and pride themselves on being personal mentors. You'll work with them to master the fundamentals and put that knowledge into practice through hands-on learning in our state-of-the-art labs. Our students consider the natural world from every angle, blending social, mathematical, and life science to address intriguing issues related to behavior and experience.
Situated in the heart of Boston, the Simmons campus is surrounded by world-renowned teaching hospitals and research facilities — like Brigham and Women's Hospital, Beth Israel Deaconess Medical Center, Boston Children's Hospital Boston and Massachusetts General Hospital. Our students are sought after for clinical rotations, research, and employment opportunities with leading experts in the industry.
Meet the Dean
Dr. Lepaine Sharp-McHenry is the Dean of the College of Natural, Behavioral, and Health Sciences. In this role, she leads faculty in strengthening innovative teaching and engaged learning, builds a culture of research and scholarly productivity, and works to cultivate innovative practices and procedures required to advance the world's scientific future and save lives.
Meet the Dean
Our Faculty
You'll study with faculty who are thought-leaders and award winners, researchers and professionals in their fields.
Faculty Profiles
Mission, Vision and Values
Learn more about how the College faculty and staff approach their work on behalf of students.
Statement of Solidarity for Racial Justice
Read the College of Natural, Behavioral, and Health Sciences' statement of solidarity for racial justice.
Current Faculty Resources
Information for our current faculty, including funding opportunities.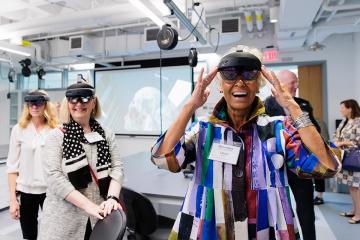 Simmons celebrates the completion of the second phase of the One Simmons project by officially unveiling a state-of-the-art science center and renovated library. On May 23, Simmons University President Lynn Perry Wooten, Chair of the Board of Trustees Regina Pisa...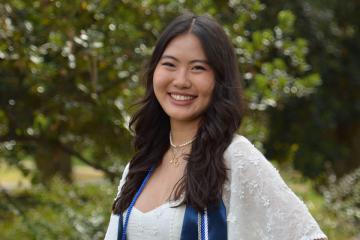 Jessica Wei, a 2022 graduate of Simmons University, has formed a path into the field of environmental science and sustainability. With a major in Environmental Science, specializing in the chemistry track, and minors in Sustainability and Economics, Jessica's journey has...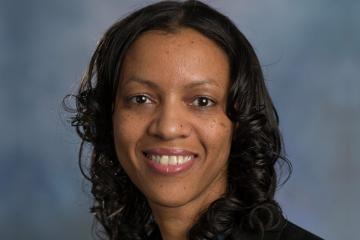 Working with administrators at Simmons and specialized course developers from all over the country, Dr. Sonya Cox has been instrumental in shaping and implementing the University's new Psychiatric Mental Health Nurse Practitioner (PMHNP) Program. The first cohort of students began...
Simmons has a direct connection to the legacy of chemist Avery Ashdown (1891-1970). Based on conversations with former Simmons Department of Chemistry and Physics Chairs Professors Leonard Soltzberg, James Piper, and Peter Bowers, Professor Michael Berger has pieced together the...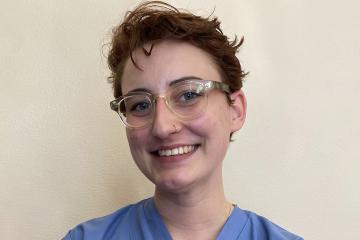 After Nora Monahan graduated from Simmons with a degree in Neuroscience in 2021, she promptly began a research position at a prominent mental health treatment and research center. While still engaging in full-time scientific research, she has taken on a...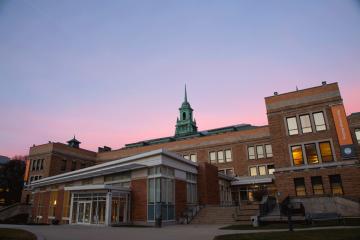 On March 3, Caitlin Curry '24 and Charlotte Rice '23 delivered a poster presentation, "A Qualitative Analysis of Parenting Young Children during the COVID-19 Pandemic," at the Eastern Psychology Association Annual Conference in Boston. Their research reveals how families were...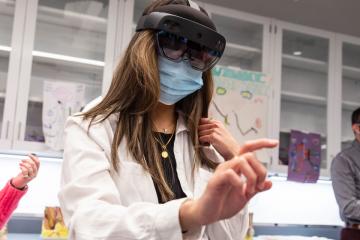 Simmons University's College of Natural, Behavioral, and Health Sciences is using HoloLens and HoloAnatomy technology to teach anatomy to undergraduate students. A grant from the George I. Alden Trust is helping to fund this opportunity. The HoloAnatomy software, created by...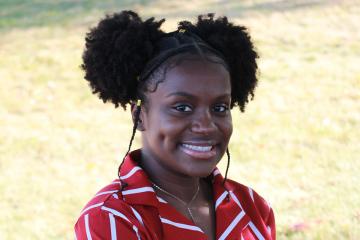 Neurobiology major Debora Edouard, who participated in a Research Experiences for Undergraduates (REU) program this past summer, is now receiving training with Scholars Transforming Through Research. During this six-month program, students develop advocacy skills that help bolster undergraduate research in...