College of Natural, Behavioral, and Health Sciences
In the College of Natural, Behavioral, and Health Sciences, you'll find inspiration at the intersection of life and science — cultivating innovative practices and procedures required to advance our scientific future and save lives.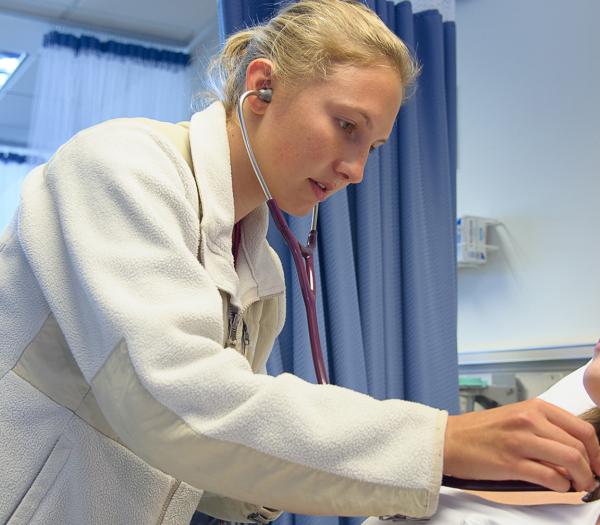 Magnify your worldview
Our faculty are leaders in their fields and pride themselves on being personal mentors. You'll work with them to master the fundamentals and put that knowledge into practice through hands-on learning in our state-of-the-art labs. Our students consider the natural world from every angle, blending social, mathematical, and life science to address intriguing issues related to behavior and experience.
Situated in the heart of Boston, the Simmons campus is surrounded by world-renowned teaching hospitals and research facilities — like Brigham and Women's Hospital, Beth Israel Deaconess Medical Center, Boston Children's Hospital Boston and Massachusetts General Hospital. Our students are sought after for clinical rotations, research, and employment opportunities with leading experts in the industry.
Meet the Dean
Dr. Lepaine Sharp-McHenry is the Dean of the College of Natural, Behavioral, and Health Sciences. In this role, she leads faculty in strengthening innovative teaching and engaged learning, builds a culture of research and scholarly productivity, and works to cultivate innovative practices and procedures required to advance the world's scientific future and save lives.
Meet the Dean
Our Faculty
You'll study with faculty who are thought-leaders and award winners, researchers and professionals in their fields.
Faculty Profiles
Mission, Vision and Values
Learn more about how the College faculty and staff approach their work on behalf of students.
Statement of Solidarity for Racial Justice
Read the College of Natural, Behavioral, and Health Sciences' statement of solidarity for racial justice.
Current Faculty Resources
Information for our current faculty, including funding opportunities.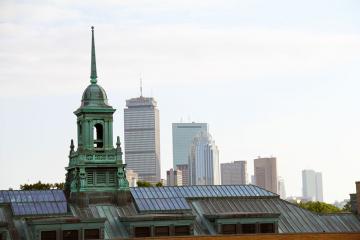 Charepoo's project, "Understanding How The Ruhi Institute Can Advance in The Boston Area," will focus on the Institute's successes in communities around the world in the hopes of contributing to the growth of local programs in Boston.
We caught up with Dr. Renique Kersh about her plans to enhance the Simmons experience for students. Find out how she hopes to "empower students to be self-efficacious, bold, and thoughtful in their pursuits."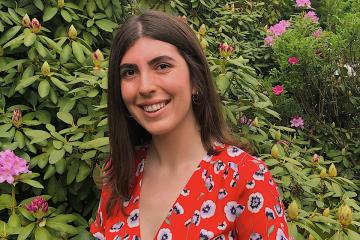 The COVID-19 pandemic didn't stop Katie Mansour '21 from interning in a Boston Children's Hospital lab. Read more about her experience working during the pandemic and what skills she learned in addition to essential laboratory techniques.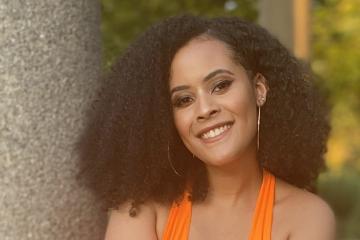 Through the Boston Scholarship, Cheeznah Milord '21 found her passions, which led to the creation of the RISE Mentorship Program. Learn more about the additional resources available to Boston Scholars thanks to Cheeznah's hard work.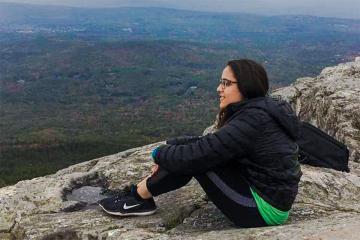 Did you know that Woman on Campus Saloni Kumar '23 is undecided? If you're thinking of entering school without declaring a major, check out Saloni's tips to help you navigate this process.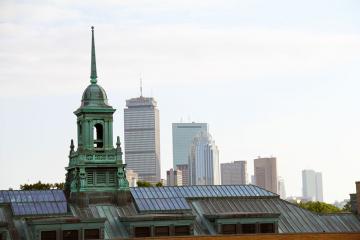 Simmons University faculty member, Dr. Cherie Lynn Ramirez, is the senior author of a paper published in The Lancet's EClinicalMedicine journal outlining the urgent need for universal, frequent rapid COVID-19 testing to promote greater equity.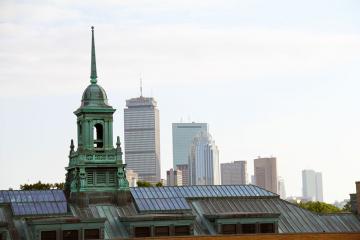 Assistant Professor John Young to lead project to advance knowledge about limb generation processes in frogs.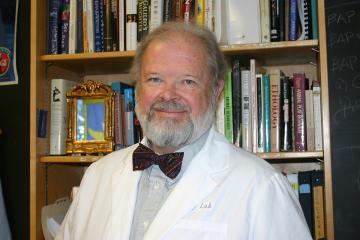 President Lynn Perry Wooten shares the news of the passing of Bruce Gray, Professor Emeritus of Biology, former Chair of the Biology Department, and founding member of the Faculty Senate and the Multicultural Affairs Advisory Committee.