College of Natural, Behavioral, and Health Sciences
In the College of Natural, Behavioral, and Health Sciences, you'll find inspiration at the intersection of life and science — cultivating innovative practices and procedures required to advance our scientific future and save lives.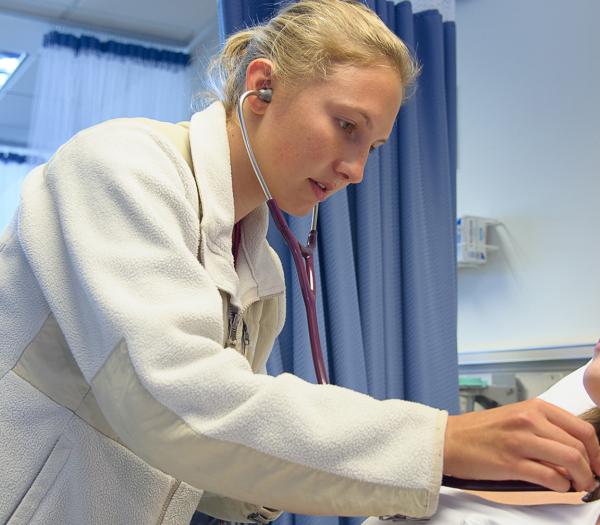 Magnify your worldview
Our faculty are leaders in their fields and pride themselves on being personal mentors. You'll work with them to master the fundamentals and put that knowledge into practice through hands-on learning in our state-of-the-art labs. Our students consider the natural world from every angle, blending social, mathematical, and life science to address intriguing issues related to behavior and experience.
Situated in the heart of Boston, the Simmons campus is surrounded by world-renowned teaching hospitals and research facilities — like Brigham and Women's Hospital, Beth Israel Deaconess Medical Center, Boston Children's Hospital Boston and Massachusetts General Hospital. Our students are sought after for clinical rotations, research, and employment opportunities with leading experts in the industry.
Meet the Dean
Dr. Lepaine Sharp-McHenry is the Dean of the College of Natural, Behavioral, and Health Sciences. In this role, she leads faculty in strengthening innovative teaching and engaged learning, builds a culture of research and scholarly productivity, and works to cultivate innovative practices and procedures required to advance the world's scientific future and save lives.
Meet the Dean
Our Faculty
You'll study with faculty who are thought-leaders and award winners, researchers and professionals in their fields.
Faculty Profiles
Mission, Vision and Values
Learn more about how the College faculty and staff approach their work on behalf of students.
Statement of Solidarity for Racial Justice
Read the College of Natural, Behavioral, and Health Sciences' statement of solidarity for racial justice.
Current Faculty Resources
Information for our current faculty, including funding opportunities.
A Family Nurse Practitioner (FNP) student in the Simmons' RN - FNP Program, Hannah Careway '23MS shares what inspires and sustains her in training for her first Boston Marathon.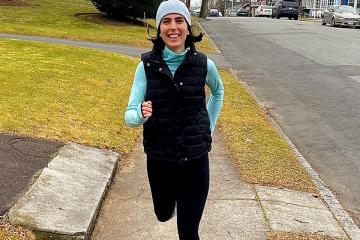 Tell us about your position in the Department of Critical Care at Boston Children's Hospital. I am a Research Assistant in the Priebe Lab. Our focus is on the development of new antimicrobials and vaccines to combat and prevent bacterial...
The following is a conversation between Devashish Tiwari, Assistant Professor in the Department of Physical Therapy at Simmons University, and Taylor Eubanks, graduate student in the Gender and Cultural Studies program. Professor Tiwari discusses his current research on pediatric dizziness...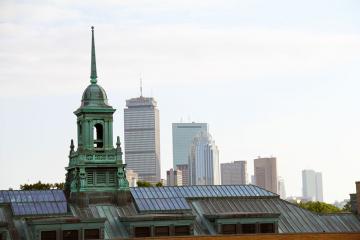 Study examining non-Hispanic Black preterm birth rates by nativity, region, and country of origin raises new questions about impact of discrimination on reproductive health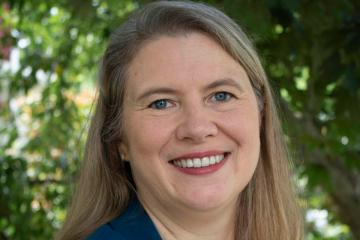 Nikkola Carmichael '20PhD is a Senior Genetic Counselor in the Division of Pulmonary Medicine at Boston Children's Hospital.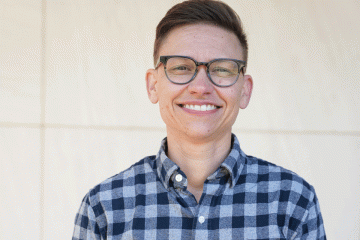 Assistant Professor of Practice Clark Cassone '12MSN can attest to the longevity and successful outcomes of the Simmons nursing program. "The School of Nursing at Simmons has been around for decades, which lends the program a lot of depth" says...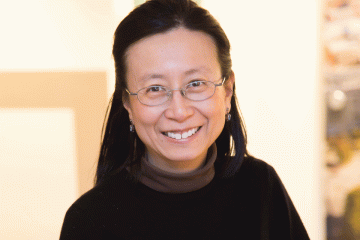 We caught up with Professor Theresa Fung about how to eat well in 2022.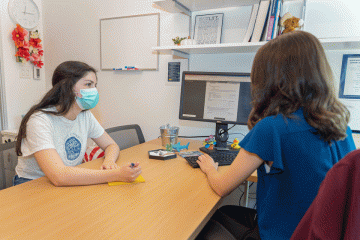 "I consider mentorship to be like a runway," says Assistant Professor of Biology John Young, who works with students in the lab, guiding their independent research. "I help students see their potential and believe in themselves, allowing them to gather...