Alumnae/i and Friends
Strengthen your relationship with Simmons today.
A network of leaders for our community and the world.
The Simmons Alumnae/i network is a diverse, interconnected community of passionate professionals.
No matter your background or career path, if you graduated from Simmons you share a bond with more than 50,000 alumnae/i across the country and all over the world.
Contact Information
Having trouble deciding what to do? Contact us and we'll be glad to help you out.
300 The Fenway

Boston, MA 02115

(800) 831-4284
Mare Parker-O'Toole '88MS established her first makerspace at the Medfield Public Library, where she was Head of Reference in 2009. "We were exploring the idea, so I turned my office into a makerspace," she recalls. "I love building community. The...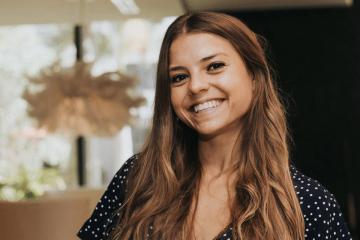 What made you choose to pursue your degree/major? I have always been interested in how our bodies work. I did my undergraduate degree in biology at UMass Amherst and thought I may be a doctor. I like understanding the biochemistry...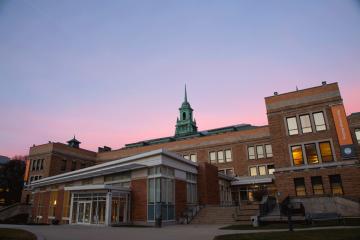 "Simmons offered me a scholarship covering my room and board, and my world was changed forever," says Lynne Devnew '67, Co-President of the Alumnae/i Association and honorary officer of the Class of 1967. She had anticipated living at home and...
Shealynn Hendry '21MS, a graduate of the dual degree in Archives Management and History (MS/MA) at Simmons, has won the Gates Cambridge Scholarship to attend the University of Cambridge, UK, for her PhD in History. Tell us about your studies...
What the job entails Siobhan is the clinical director for the Division of Digital Psychiatry at Beth Israel Deaconess Medical Center in Boston. Collaborating with a psychiatrist and research team, she conducts weekly virtual therapy sessions with a wide range...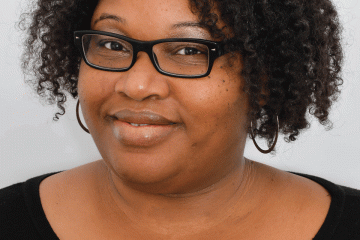 L. Michelle Vital '00 is Interim Director and Assistant Professor of the International Higher Education Master's Program at Lesley University. She reflects on how her double majors in Sociology and African American Studies (now Africana Studies) at Simmons prepared her for her career.
What the job entails Robert is a clinical social worker at Home Base, a nationally recognized clinic run by the Red Sox Foundation and Massachusetts General Hospital that treats the "invisible wounds" of military service. He works in the Intensive...
What led you to your MBA at Simmons? When I finished my undergraduate degree at Boston University, I knew I would get my MBA at some point. My first interview after graduation was at a power plant, and I didn't...
Executive Education is dedicated to working with organizations and individuals to develop more diverse and successful leadership teams that can effectively meet tomorrow's challenges.
One of the special things about Simmons alumnae/i is that they want to help other alumnae/i! Our database allows you to connect and network with alums who share your professional interest, or can offer career advice.