Alumnae/i and Friends
Strengthen your relationship with Simmons today.
A network of leaders for our community and the world.
The Simmons Alumnae/i network is a diverse, interconnected community of passionate professionals.
No matter your background or career path, if you graduated from Simmons you share a bond with more than 50,000 alumnae/i across the country and all over the world.
Contact Information
Having trouble deciding what to do? Contact us and we'll be glad to help you out.
300 The Fenway

Boston, MA 02115

(800) 831-4284
Simmons Network
Simmons Network is an online community exclusive to Simmons alumnae/i and students to empower you to connect with each other and build your personal and professional networks.
Register Now
Connect With Simmons
Rekindle friendships. Make new business contacts. Connect with kindred spirits.
Connect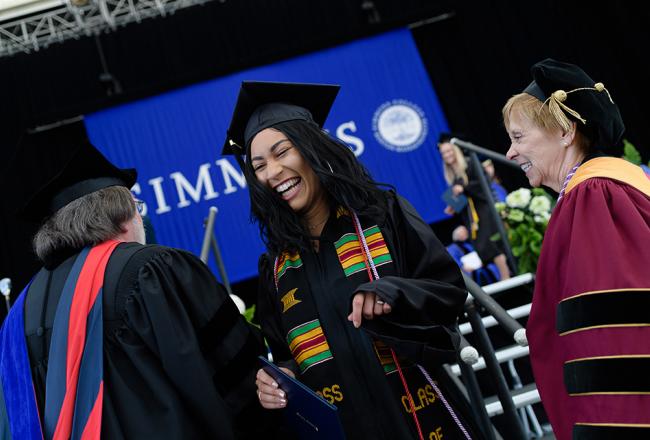 Give to Simmons
When you make a gift to Simmons, you know you're making an investment that has long-term benefits. Your gift supports students who, like you, aspire to do great things in their lives and careers.
Make a gift
Shreya tells us about her journey of rediscovering her passion for medicine and how her Simmons community helped her get there.
We caught up with Robyn about her experience working at the Naval Medical Center in San Diego during the COVID-19 pandemic.
Holly Smith '08MS is a college archivist at Spelman College, where she leads the management of the long-term preservation projects and access to on-site collections.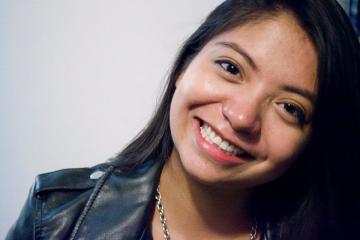 Marcela tells us why she decided to pursue Public Policy and how Simmons prepared her for a career in advocacy.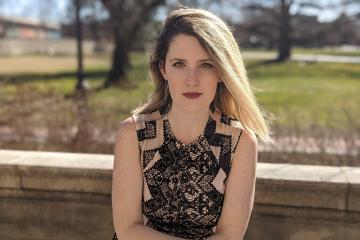 We caught up with Mandi about her journey from Simmons to the U.S. State Department and how her professors helped her navigate the job market in Washington, D.C.
As clinical coordinator for North Suffolk Mental Health Association in Boston, Shane works with each client to develop and follow meaningful treatment plans.
SLIS alum, Nicole Cunha '13, '16MA, '16MS discusses the importance of welcoming patrons with disabilities and the need for representation among library staff.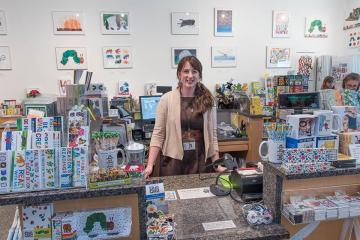 As retail manager of the Erice Carle Museum bookstore, Eliza is an expert in children's literature! We asked Eliza about her journey to the museum and how Simmons empowered her to speak her mind.