Alumnae/i and Friends
Strengthen your relationship with Simmons today.
A network of leaders for our community and the world.
The Simmons Alumnae/i network is a diverse, interconnected community of passionate professionals.
No matter your background or career path, if you graduated from Simmons you share a bond with more than 50,000 alumnae/i across the country and all over the world.
Contact Information
Having trouble deciding what to do? Contact us and we'll be glad to help you out.
300 The Fenway

Boston, MA 02115

(800) 831-4284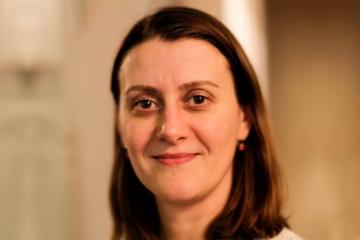 Living in a war-torn country poses acute danger to civilians. In addition, an invasion places architectural sites, art objects, and archives under threat of being looted or destroyed. When Russia invaded Ukraine in February of 2022, SLIS alumna Anna Kijas...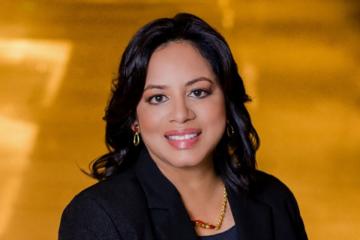 Businesswoman Marcela Aldaz-Matos immigrated from Colombia to attend Simmons. Since receiving her MBA, she has made a profound impact on the business community, human resources, talent management, the Latinx community, and healthcare. Marcela Aldaz-Matos wears several professional hats, but first...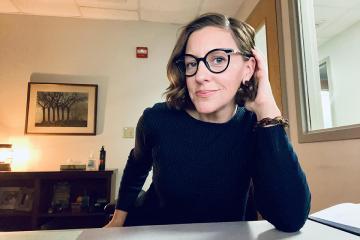 In her new role, Adrienne Beloin will work with city officials and the community to address homelessness in Manchester, New Hampshire. With her background in social work, she is uniquely positioned to advocate for this underserved population. Last month, Adrienne...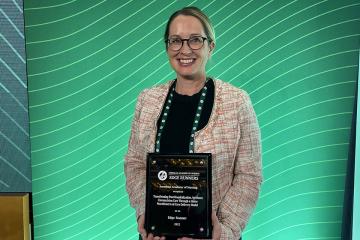 The American Academy of Nursing's Edge Runner initiative recognizes the nursing profession's contributions to transforming the health system through nursing solutions. Vivian Williams '06MSN spoke with us about her passion for nursing and her reaction to receiving this recognition. This...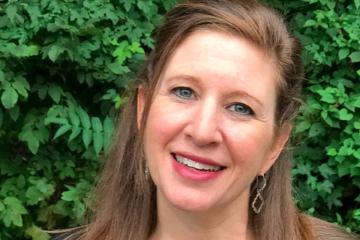 Social Work graduate Jennifer Dembo '18MSW is a Psychotherapist at Everyday Parenting Psychology and an Adjunct Faculty member at Simmons. She describes her professional work as "reproductive social worker." She shared with us the evolution of her career, from a...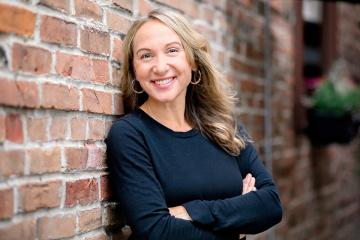 In her new book Twinkle, Twinkle, Winter Night, author Megan Litwin '02MA captures the enchantment of winter. She spoke with us about her interest in children's literature and her experience at Simmons. Tell us about your new book and what...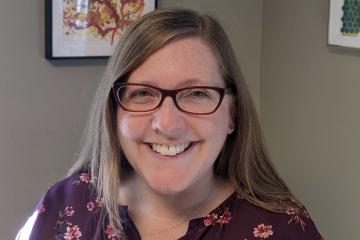 As a registered art therapist, licensed mental health counselor, and certified dementia practitioner, Meredith Griffiths '03 is providing the benefits of art-based therapy to the elderly community. Griffiths is currently overseeing a partnership between the Goddard House, a senior living...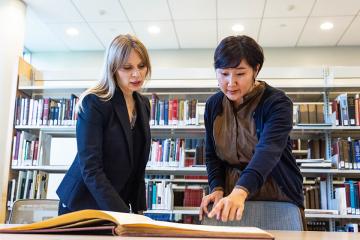 Librarian Sarah Yasuda '20MS and Archivist Alyssa Pacy '06MS, '07MA reflect on how their studies at Simmons SLIS impacted their careers, the unique rewards of public library work, and the coolest items you can find in the Cambridge Public Library...
Executive Education is dedicated to working with organizations and individuals to develop more diverse and successful leadership teams that can effectively meet tomorrow's challenges.
One of the special things about Simmons alumnae/i is that they want to help other alumnae/i! Our database allows you to connect and network with alums who share your professional interest, or can offer career advice.
Upcoming Alumnae/i Events
Palisades Village, 15225 Palisades Village Lane, Pacific Palisades, CA 90272