Alumnae/i and Friends
Strengthen your relationship with Simmons today.
A network of leaders for our community and the world.
The Simmons Alumnae/i network is a diverse, interconnected community of passionate professionals.
No matter your background or career path, if you graduated from Simmons you share a bond with more than 50,000 alumnae/i across the country and all over the world.
Contact Information
Having trouble deciding what to do? Contact us and we'll be glad to help you out.
300 The Fenway

Boston, MA 02115

(800) 831-4284
When finishing their nursing program at Simmons in the spring of 2021, Sarah West and Rachael Puszczynski published "Exploring Recreational Screen Time and Social Anxiety in Adolescents" in Pediatric Nursing (April 2022). Their article won the Donna Wong Writers' Award...
On June 11, 2022, a Drag Queen Story Hour held at the Alameda County (CA) Library was disrupted by Proud Boys protestors. This event was part of the month-long Pride Celebration held by Alameda County Library, and many public libraries...
It began as a conversation over Zoom between Class officers Judith Chused Siegel, Janet Trafton Tobin, Frankie Liebermann Busch, Lynne Devnew, and Sandra (Sandy) Lief Garrett, and developed into a special scholarship for first-generation students at Simmons University. Sandy Garrett's...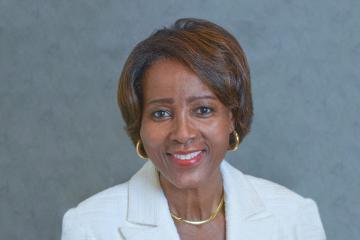 CEO, Diversity, Equity, and Inclusion consultant, author, and motivational speaker Juliette Mayers is this year's recipient of the Phyllis Rappaport Alumnae Achievement Award. This award is given each year to an alumna of the Simmons School of Business who demonstrates...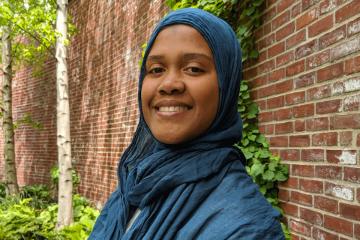 What led you to study children's literature at Simmons? When I started homeschooling my kids, I let them have free access to all books. When I followed the standard recommended reading lists, the books people called "classics" often had a...
Georgia Harper '22, who recently completed a double major in French and Francophone Studies and Political Science, will soon begin a fellowship known as the Teaching Assistant Program in France (TAPIF). This competitive program recruits French-speaking Americans to work as...
Stephanie Meyers '03MS is a Registered Dietitian Nutritionist, and the founder of Families Eating Well, a nutrition practice that coaches parents to encourage healthy eating habits in their children. A nutrition manager in The Zakim Center for Integrative Therapies and...
How did you get into the wine business initially? I started bartending in college. It was easy money and I could work nights. After I graduated from Simmons with a degree in Psychology, I expected that I would come back...
Executive Education is dedicated to working with organizations and individuals to develop more diverse and successful leadership teams that can effectively meet tomorrow's challenges.
One of the special things about Simmons alumnae/i is that they want to help other alumnae/i! Our database allows you to connect and network with alums who share your professional interest, or can offer career advice.
Upcoming Alumnae/i Events
71 Circuit Ave, Oak Bluffs, MA 02557, USA