Alumnae/i and Friends
Strengthen your relationship with Simmons today.
A network of leaders for our community and the world.
The Simmons Alumnae/i network is a diverse, interconnected community of passionate professionals.
No matter your background or career path, if you graduated from Simmons you share a bond with more than 50,000 alumnae/i across the country and all over the world.
Contact Information
Having trouble deciding what to do? Contact us and we'll be glad to help you out.
300 The Fenway

Boston, MA 02115

(800) 831-4284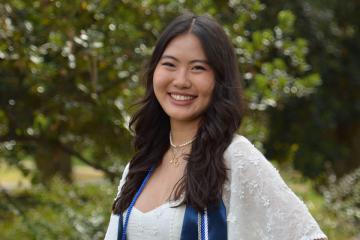 Jessica Wei, a 2022 graduate of Simmons University, has formed a path into the field of environmental science and sustainability. With a major in Environmental Science, specializing in the chemistry track, and minors in Sustainability and Economics, Jessica's journey has...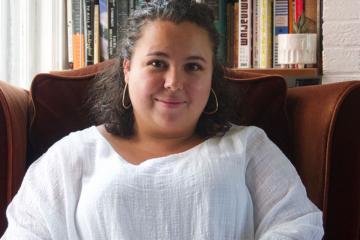 What led you to study social work at Simmons? I applied to both co-ed and women-centered colleges, but I was attracted to the small class sizes at Simmons. There was this idea that I would have a voice in the...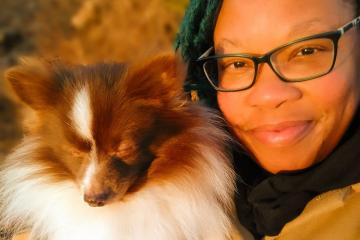 Stephanie Seales '09MA has touched many aspects of publishing throughout her career, and is using her understanding of the industry in her works as an author, career coach, book reviewer, and authenticity reader. What led you to study children's literature...
From Friday, April 28 to Sunday, April 30, the African American Alumni Association (AAAA) held the Black Alumnae/i Symposium, "The Power of Our Presence: Our Stories of Resistance, Resilience, and Restoration," on the Simmons campus. The celebration began on Friday...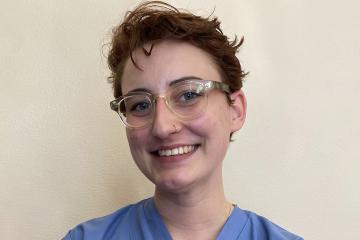 After Nora Monahan graduated from Simmons with a degree in Neuroscience in 2021, she promptly began a research position at a prominent mental health treatment and research center. While still engaging in full-time scientific research, she has taken on a...
Ariel Vanece, who completed the dual Children's Literature MA and Writing for Children MFA program in 2022, recently secured a two-book deal with Penguin / Rocky Pond Books. They spoke with us about what motivates them to write and how...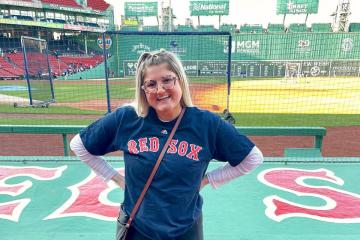 Emily Mills '19 shares how receiving a Pell grant impacted her experience as a first generation college student.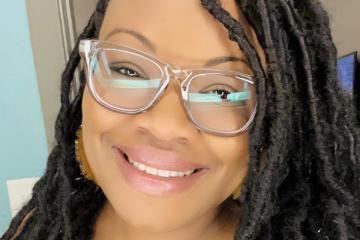 In her career and volunteer work, Keeva Haynes is passionate about gender and racial equity. Working at a major accounting, audit, and consulting firm, Haynes manages performance, planning, and evaluations operations across partners in the U.S. and Mexico, as well...
Executive Education is dedicated to working with organizations and individuals to develop more diverse and successful leadership teams that can effectively meet tomorrow's challenges.
One of the special things about Simmons alumnae/i is that they want to help other alumnae/i! Our database allows you to connect and network with alums who share your professional interest, or can offer career advice.
Upcoming Alumnae/i Events