Welcome! Your journey at Simmons University starts now
We're so thrilled that you've been accepted to Simmons and can't wait for you to join our community.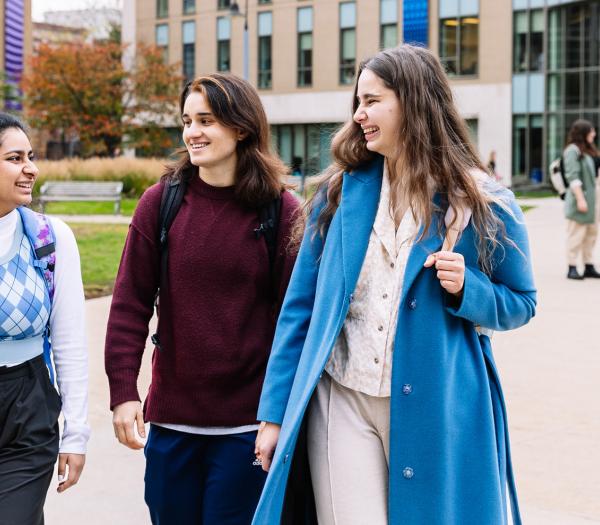 Congratulations and Welcome to Simmons!
We are thrilled that you are considering what we believe to be not only an exceptional institution, but a transformational one as well. At Simmons, you'll grow and flourish, find your voice, and build the skills to be a bold leader.
Each year we have the opportunity to welcome a remarkable group of students into our diverse community with 47 countries represented, 48 states represented, and over 70+ clubs and organizations.
Get ready to take in the city lights, explore your interests, engage in real-world experiences, and meet life-changing people!
Already committed to Simmons? Check out your next steps.
Contact Information
Do you have questions? Contact the Office of Undergraduate Admission. We'll be glad to help you out.
300 The Fenway
Boston, MA 02215

(617) 521-2051
Next Steps for Fall 2023 Students
Take a few minutes to review what the next steps are for becoming a Simmons Shark!
Chat with a Current Student
Do you have specific questions about the Simmons experience that you feel only a current student can answer? Our Sharks would love to chat about campus and academic life!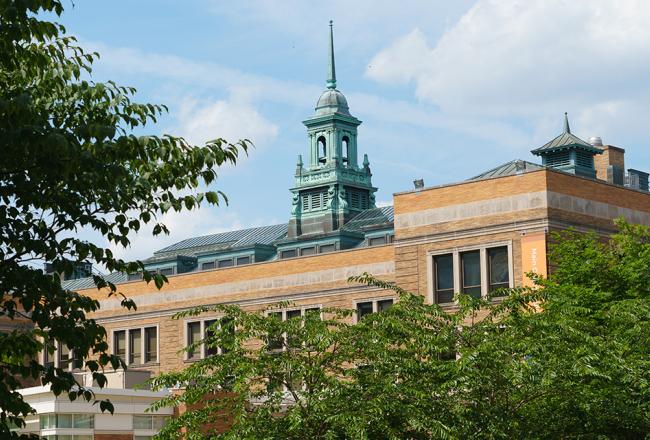 Additional Resources
We have a variety of services and support for students available at Simmons. 
of students complete internships, clinical placements, independent research, or field work.
With Boston as our backyard, our students have easy access to learning opportunities in the city (and beyond!)
of Simmons grads are employed or in grad school within six months of graduation.
Our focus on leadership development ensures that you build the skills and confidence you need to pursue higher positions, negotiate your salary and leverage your career potential.
of Simmons grads are employed in a field related to their major or program.
Our curriculum is totally customizable and interdisciplinary, giving you the edge you need to find the perfect job after graduation.
Meet our Woman on Campus
"I really believe that Simmons provides the resources and support necessary to make your college experience unique to your needs and dreams." Meet our Our Woman on Campus, Saloni Kumar '23. Through video and blogging, Saloni gives us a closer view of the undergraduate culture of Simmons!
Read Saloni's Blog
Biology major Piper Alyea-Herman has developed a deep interest in genetic research. In March, she gave a poster presentation at the American Society for Biochemistry and Molecular Biology Conference (ASBMB) in Seattle, for which she received a competitive travel award...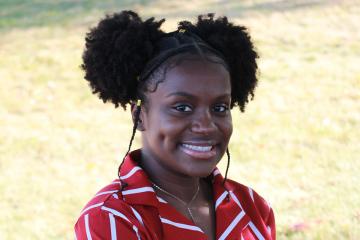 Neurobiology major Debora Edouard, who participated in a Research Experiences for Undergraduates (REU) program this past summer, is now receiving training with Scholars Transforming Through Research. During this six-month program, students develop advocacy skills that help bolster undergraduate research in...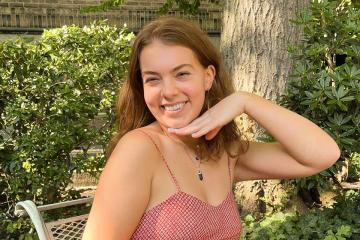 CJ '24 (Chloie Johnson) attended the American Physical Society's Conference for Undergraduate Women in Physics (CUWiP) at Boston University in January 2023. They spoke with us about their experience at the conference and their love for science. Tell us about...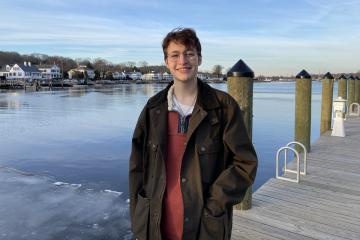 In December of 2022, Simmons student Theo Hatfield attended the American Society of Cell Biology (ASCB) annual conference, which took place in Washington D.C. Hatfield spoke with us about their original research and conference experience. Why did you decide to...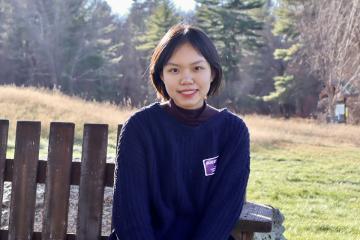 Physics major Dan Nguyen has received a prestigious award from the Acoustical Society of America (ASA). Nguyen began her research as a SURPASs (Summer Undergraduate Research Program at Simmons) scholar and is now testing her theories at the new science building. She spoke with us about her project, what drew her to Simmons, and her future plans.
Nursing major Beth Pennington is one of Simmons' first-generation students. She spoke with us about her interest in working with children and why she was drawn to Simmons. What is it like to be a first-generation student? It is an...
When Roe v. Wade was overturned on June 24, 2022, student Sara Slager — a double major in Education and Women's and Gender Studies — was in the middle of a research project on local reproductive rights activism. She spoke...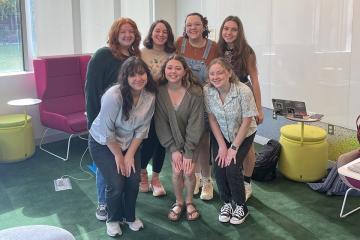 What is the Explore course? The Simmons Course is a part of the PLAN core curriculum. First year students take Simmons: Explore, which is an introduction to college life, study strategies, and on campus resources. Each year, the courses build...