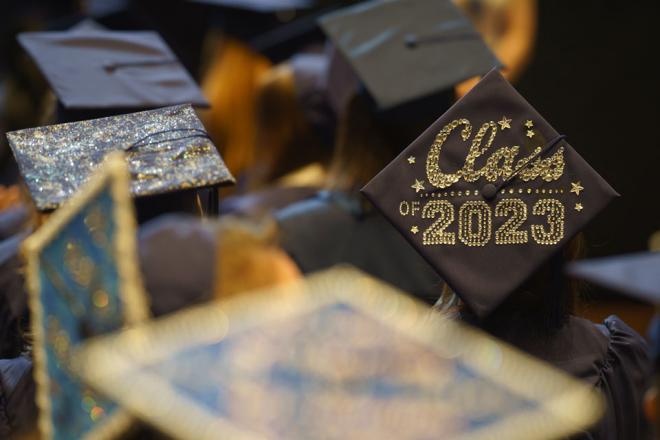 Featured Story
On Friday, May 19, 2023, Simmons University celebrated the 118th Commencement Ceremony at the MGM Music Hall at Fenway. The many accomplishments of the Class of 2023 were celebrated at the annual undergraduate and graduate ceremonies. Simmons awarded 400 baccalaureate...
Read Story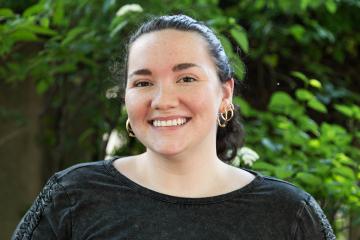 Since she majored in Social Work at Simmons, Erin Curley has supported vulnerable individuals in her community. In her current role, she's helping others engage as well by connecting Northeastern students with community service opportunities in Boston and beyond. Curley...
What the Job Entails Jonathan Stewart is a school social worker for the Metropolitan Council for Educational Opportunity (METCO) Program for Arlington Public Schools in Arlington, Massachusetts—part of one of the longest-running voluntary school-integration programs in the country. Dividing his...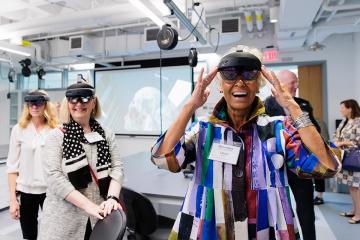 Simmons celebrates the completion of the second phase of the One Simmons project by officially unveiling a state-of-the-art science center and renovated library. On May 23, Simmons University President Lynn Perry Wooten, Chair of the Board of Trustees Regina Pisa...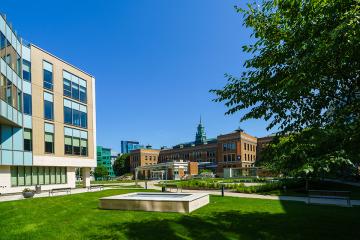 Retired professor Dr. Susan Sampson '09EE, a longtime, dedicated member of the Simmons community, passed away on May 25, 2023. Dr. Sampson contributed immensely to the University through her passion, scholarship, and leadership. She served as the Endowed Chair of...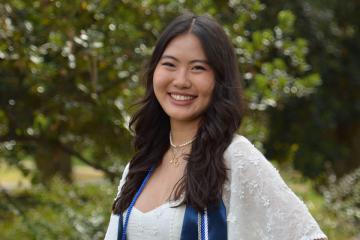 Jessica Wei, a 2022 graduate of Simmons University, has formed a path into the field of environmental science and sustainability. With a major in Environmental Science, specializing in the chemistry track, and minors in Sustainability and Economics, Jessica's journey has...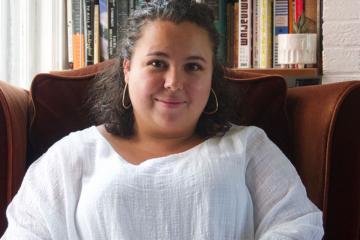 What led you to study social work at Simmons? I applied to both co-ed and women-centered colleges, but I was attracted to the small class sizes at Simmons. There was this idea that I would have a voice in the...
Biology major Piper Alyea-Herman has developed a deep interest in genetic research. In March, she gave a poster presentation at the American Society for Biochemistry and Molecular Biology Conference (ASBMB) in Seattle, for which she received a competitive travel award...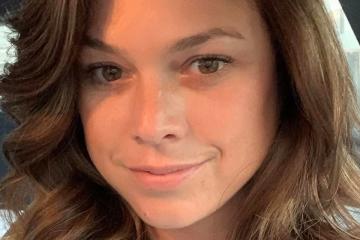 Sherri Burnett '24 Hones her Marketing Skills with a Full-time Job and Side Businesses Public Relations and Marketing/Communications major Sherri Burnett is pursuing her degree online from California. Simmons is giving her the tools she needs to further hone her...
Media Inquiries
Members of the press should feel free to reach out with questions regarding any aspect of the University, including commentary from faculty experts on the news of the day.
Simmons Magazine
Through news and feature stories, the Simmons Magazine highlights the inspiring ways members of our community are making a difference in their career fields, communities, and the wider world.
One Simmons
As the University changes to meet the evolving needs of our students, we are ensuring that our physical space also meets those needs.