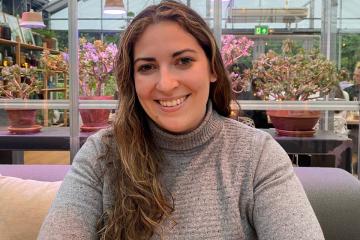 Alumnae/i Feature
Research librarian Kaitlin Allair shares insights on problematic teen social media use, the dangers of "sharenting," and other aspects of her research.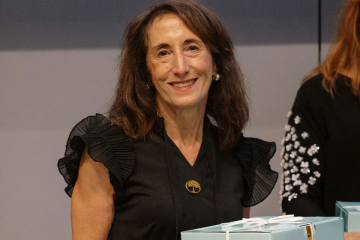 Alumnae/i Feature
Linda Siperstein Adler shares her career experiences in publishing and technical writing, and her work as chair of the 50th Reunion Committee for the Class of 1973.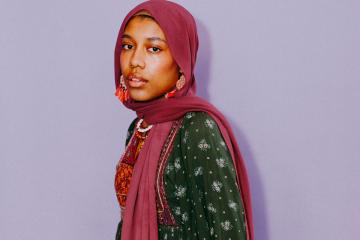 Student Story
"To me the Ifill scholarship is just that: the inception of an amazing legacy and the prospect of a radical future." — Asiyah Herrera '25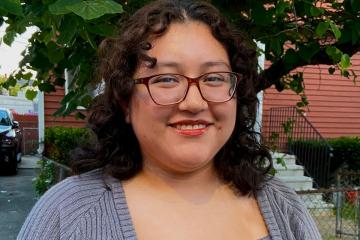 Student Story
Ifill Scholar Carla Bamaca shares her passion for filmmaking and storytelling to inspire change.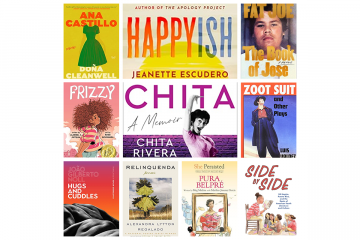 Campus & Community
Hispanic Heritage Month acknowledges the meaningful contributions and diverse histories of Latinx individuals and cultures. This year's theme is "Latinos: Driving Prosperity, Power, and Progress in America." We have compiled a reading list of plays, novels, short stories, biographies, memoirs, children's books, academic monographs, and poetry collections by Latinx authors. Happy reading!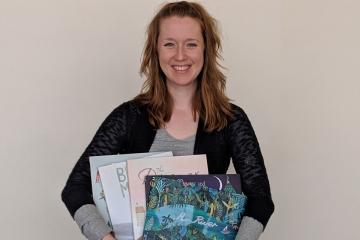 Alumnae/i Feature
Ariel Richardson '09MA is the Senior Editor in Children's at Chronicle Books, located in San Francisco. We caught up with Richardson about her role, her time at Simmons, and her recent award-winning picture book.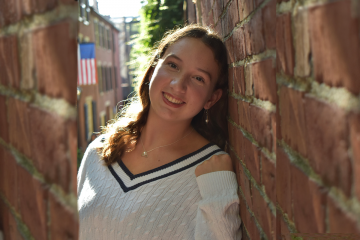 Student Story
Incoming student Anna Kelly from South Kingstown, Rhode Island, received a $10,000 Gold Award Scholarship from the Girl Scouts, a special recognition for her community service project "Peer-to-Peer Program in Middle School." Kelly spoke with us about her passion for community service, mental health, and nursing.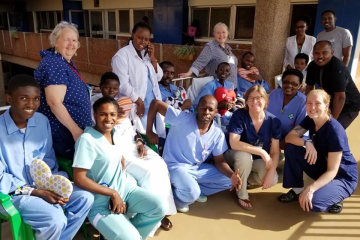 Alumnae/i Feature
Marilyn Riley '73, who spent 43 years in cardiac ultrasound, shares her experience with Team Heart, a nonprofit organization that provides much-needed cardiac care to patients in Rwanda.
Campus & Community
On Wednesday, September 6, the Simmons community gathered on the academic campus for words of welcome from President Lynn Wooten. Watch the video.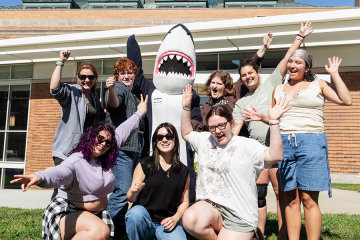 Campus & Community
This year's Orientation Captains and Leaders exude a palpable enthusiasm as they help their fellow students transition into on-campus life. Two of the Leaders, Shayla Melanson and Margaret ("Maggie") Wettergren, spoke with us about their role at orientation and their love for Simmons.