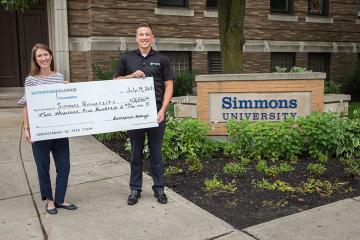 Announcement
In June, Enterprise Holdings Foundation awarded the Career Education Center a grant for $2,500 for professional development and career initiatives. This is the first year the office is receiving this grant. The grant is awarded each year to a school...
Alumnae/i Feature
This award recognizes the work Whitworth has done within NHSLMA, mentoring new librarians, serving on committees, and supporting initiatives. We spoke with Whitworth about her work at Dover High School and how she's working to diversify the collection.
Announcement
Cohort of talented faculty helps fulfill commitments to student success and faculty diversity.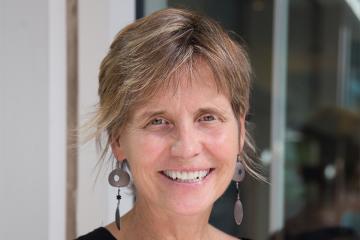 Faculty Spotlight
Meet Professor of Sociology Becky Thompson — scholar, poet and activist. In addition to her work at Simmons, she recently won the Ex Ophidia Poetry Prize for her poetry collection "To Speak in Salt." Learn more about Professor Thompson and her passion for poetry.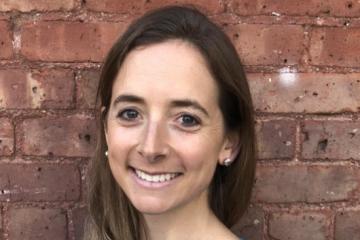 Alumnae/i Feature
Congratulations to Brittany Barrett '18C, named Outstanding Student from the Colorado Academy of Nutrition & Dietetics! We spoke with Brittany about her passion for nutrition and how Simmons prepared her for her professional journey.
Alumnae/i Feature
As a Workday consultant at Huron, Bethanie Royality-Lindman '17 gets to explore different areas of financial mathematics, from financial accounting to budgets, expenses, and data conversion. Learn how her Simmons journey prepared her for this role.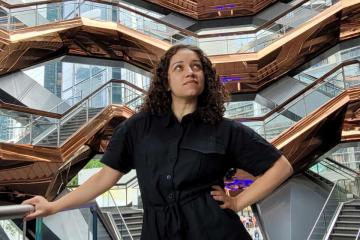 Alumnae/i Feature
When Giavanna Worthy entered the gender and cultural studies masters program, she wanted to expand on her interests. Now, not only is she an HIV Prevention Instructor with the YWCA, but she also played a key role in diversifying the hit CBS series, "Survivor."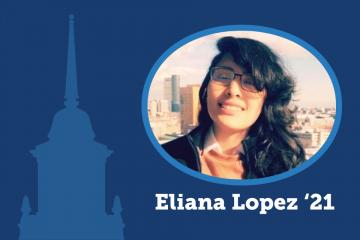 Student Story
After completing a competitive fellowship program with Hack.Diversity, Eliana was matched as a Software Engineering Intern with Boston-based start-up, Owl Labs, creators of the "Meeting Owl," one of TIME's 100 Best Inventions of 2020!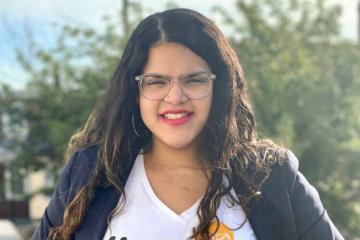 Alumnae/i Feature
Erika Rodriguez '14 utilizes the empowering lessons she learned at Simmons as Executive Director of the Chica Project, a non-profit organization offering mentorship opportunities for Latinas and other women of color.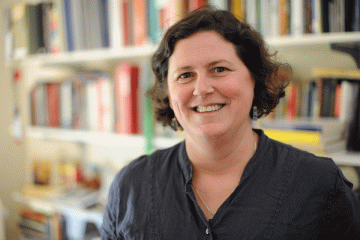 Announcement
This distinction is in recognition of Wisser's outstanding contributions to the archives profession. The School of Library and Information Sciences' Archives Management Concentration is ranked first in the nation.