Registrar
Due to COVID-19, Simmons staff will be working remotely until the University resumes on-campus operations.
Ensuring the integrity of the academic records of all students.
We provide resources such as course registration, class and classroom scheduling, transfer credit evaluation, certification of enrollments, and the release of official academic records.
For Faculty and Staff
Our faculty and staff resources page provides information on grading, classroom reservations, data and privacy.
Contact Information
Questions for the Registrar? Contact us!
Monday - Friday

8:30 a.m. - 4:30 p.m.

(617) 521-2111

(617) 521-3144
Registration
Registration instructions and guidelines.
Credits and Requirements
Information about requirements for graduation, transfer credits, exceptions and exemptions, and more.
Transcripts and Diplomas
The Office of the Registrar keeps students' official records and provides transcripts and diplomas.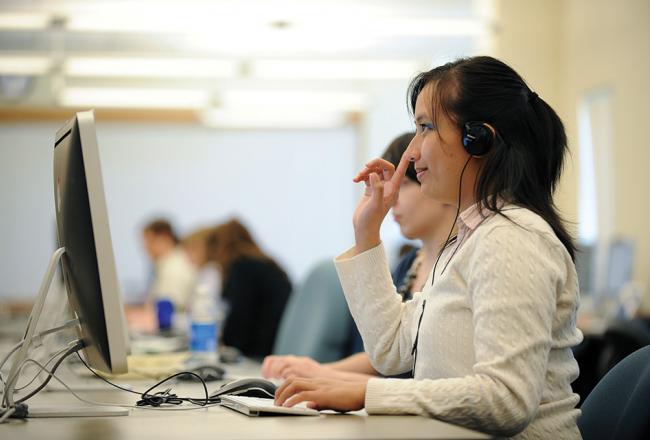 Frequently Asked Questions
Find answers to common questions regarding course registration, status changes, leaves of absence, transfer credit evaluation, certification of enrollments, transcripts, and more.
Registrar FAQs