Student Life
With a dynamic community of more than 4,000 students, Simmons University is always moving forward. Our commitment to the success of our students guides our vision and reflects our core values.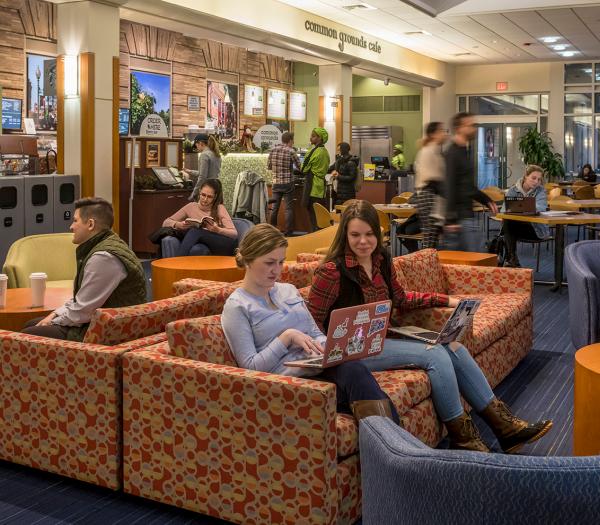 At Simmons, you'll work, discover, and evolve
Located in the heart of Boston, Simmons University is a private university that has established a model of higher education that only today are other colleges and universities beginning to adopt: the rigorous intellectual foundation of the liberal arts combined with education for leadership in high-demand professional fields.
To support our students in their success, we provide a state-of-the-art learning and living environment that integrates in-classroom learning with the social, emotional, and ethical development at the core of all higher education.
The result is a Simmons graduate prepared not only to work, but to lead in professional, civic, and personal life —a vision of empowerment that Simmons calls preparation for life's work.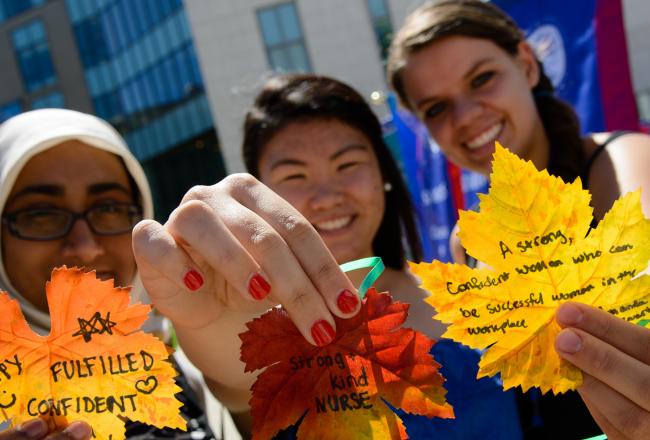 The Student Experience at Simmons
Discover an empowering undergraduate and graduate student experience at Simmons University.
The Simmons Campus
As the University changes to meet the evolving needs of our students, we are ensuring that our physical space also meets those needs.
Our Campus
Experience Boston
While attending Simmons, you'll have Boston as your backyard, with access to museums, internship opportunities, and more!
Experience Boston
Boston: The Best College Town
Our location in Boston offers endless internship, research, and career opportunities. Simmons draws on many of the city's cultural, historical, economic, scientific, and educational resources to offer an unparalleled student experience.
Clubs and Organizations
We have over 70 different on-campus clubs and organizations you can join to meet people with similar interests. Simmons is also a member of the Colleges of the Fenway (COF), a consortium of five neighboring schools where you can also join in.
Complete Internships, Clinical Placements, Independent Research, or Field Work
With Boston as our backyard, our on-campus students have easy access to learning opportunities in the city (and beyond!)
My Simmons
Already a student at Simmons University? Log onto our internal site and find resources designed just for you.
My Simmons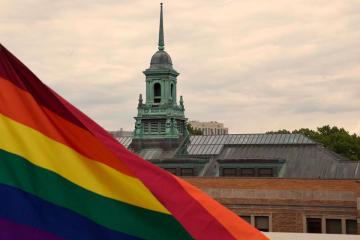 The Trans & Non-Binary Living-Learning Communities (LLC) are for students who identify anywhere within the transgender and non-binary spectrum, as well as active allies. We spoke to students, staff, and Resident Advisors about how the LLC supports trans undergraduate students on campus.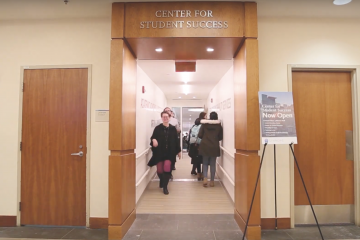 Simmons faculty and staff are eager to help their students excel. Academic Support and the Office of Accessibility Services offer key resources to assist students on their academic and personal journeys. We spoke with Director JoJo Jacobson, Assistant Director Brendan Halpin, and Associate Director Autumn Grant about how they support Simmons students.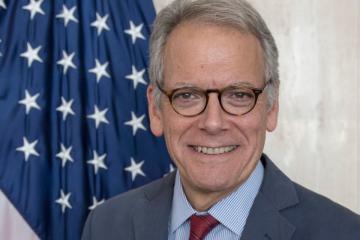 This year, Simmons welcome Jeffrey DeLaurentis to campus as the Warburg Chair in International Relations. In this role, DeLaurentis will be sharing his experience with the UN and Security Counsel with Simmons students.
In a letter to the community, President Lynn Perry Wooten reminds us of our responsibility to unequivocally condemn hate and violence, to ensure our community feels safe and respected, and to use our learning and leadership to build new pathways that further understanding.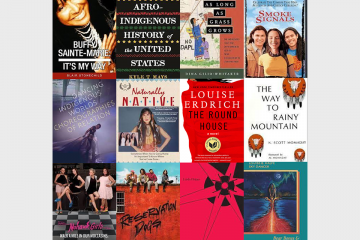 November is Native American Heritage Month, established by the United States government to celebrate Indigenous history and culture with relevant programs, ceremonies, and activities. Explore our recommendations for inspiring stories portrayed in Native novels, poetry, monographs, film, and television.
Simmons undergraduates are invited to participate in an essay contest each year on Founder's Day. This year, contestants wrote about how their experience at Simmons realizes John Simmons' vision for educating what President Lynn Perry Wooten calls "everyday leaders" for their life's work. This year's winner was neuroscience major Sonia Vader '27.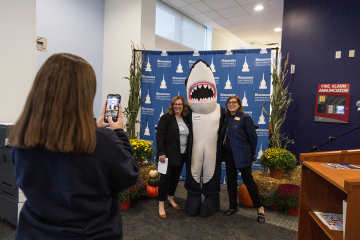 Alumnae/i, Family, and Friends Weekend welcomed a broad cross-section of the Simmons community for an action-packed schedule of ways to celebrate, engage in dialogue about University's present and future, and just have fun.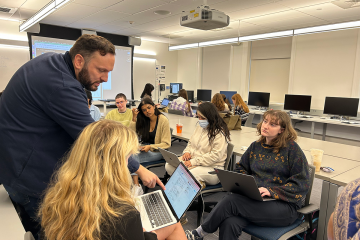 Essentially a student-run communications agency, Studio 5 gives Communications students at Simmons a taste of real work experience. We spoke with Communications professors and recent alumnae/i about what makes Studio 5 such a successful exercise in experiential learning.