Health Center
At Simmons Health Services, our mission is to maintain and enhance the health of the Simmons student body through comprehensive and accessible primary health care. We endeavor to support students in the pursuit of their academic and personal growth through promotion of healthy behaviors and lifestyle choices. We hope to accomplish these goals in an inclusive Health Center environment that is welcoming and supportive of all Simmons students.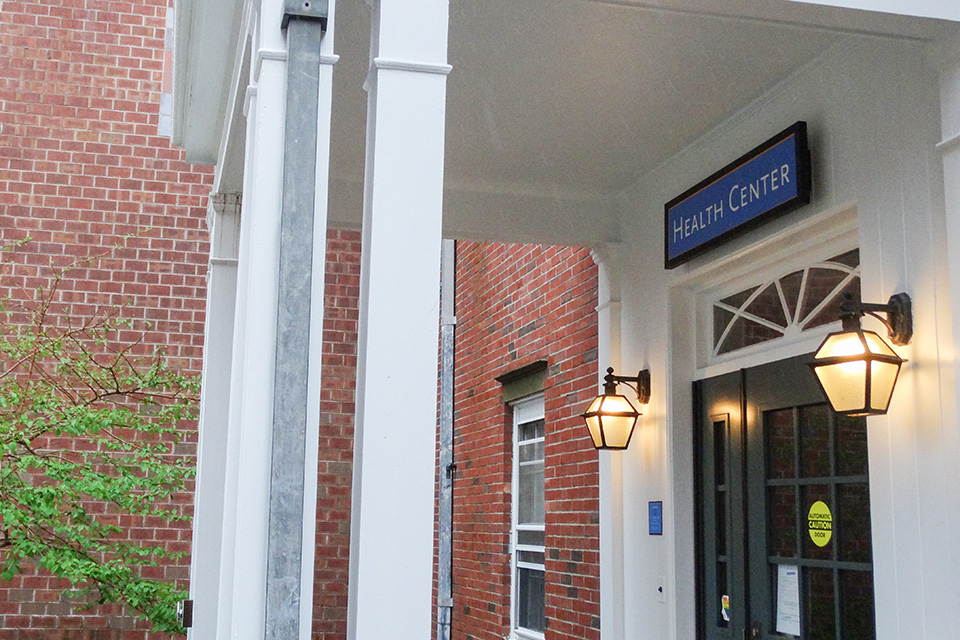 If you have tested positive for COVID and need isolation guidelines, including meal ordering information for resident students, please complete this online form.
Advisory from Massachusetts Attorney General
July 6, 2022: Massachusetts Attorney General Maura Healey today issued a consumer advisory warning for patients regarding Crisis Pregnancy Centers. Read the full press release.
All non-urgent medical concerns, including prescription refill requests, will be addressed within 2 business days.
For prescription refill requests, please leave a detailed message on the Health Center voicemail (617-521-1020) that includes the following information: Name, Date of Birth, Student ID #, Medication name, Dosage, Preferred pharmacy, Call-back number
This includes medical record requests, health insurance, entrance health certificate & immunizations questions
Please email

[email protected]

and we will respond to you within 2 business days.
Many insurance providers offer a 24/7 "nurse line" or similar where a medical provider is available to answer questions. If you have the Simmons Student Insurance Plan, that number is 1-888-247-BLUE (2583). If you have another insurance plan, consult your insurance card or the company's website to find out if this option is available for you.
Beth Israel Lahey Health Urgent Care – Chestnut Hill | BIDMC
Chestnut Hill Square, MA (617) 278-8500
Approximately 4.5 miles from residence campus, best accessed via car/rideshare or T green line (D train) to Chestnut Hill
Mass General Brigham Urgent Care: Walk-In Clinics Near Boston, MA
137 Stuart St., Boston Suite A7 (617) 393-5059
Approximately 3 miles from residence campus, best accessed by T green line to Boylston
1285 Beacon Street, Brookline (617) 751-6205
Approximately 1 mile from residence campus, best accessed by car/rideshare or T green line (C train) to Coolidge Corner
PhysicianOne Urgent Care: Walk-in Clinic, Illness & Injury Treatment
1210 Boylston Street
Chestnut Hill, MA (617) 608-3215
Approximately 4 miles from residence campus, best accessed by car/rideshare or T green line (D train) to Chestnut Hill