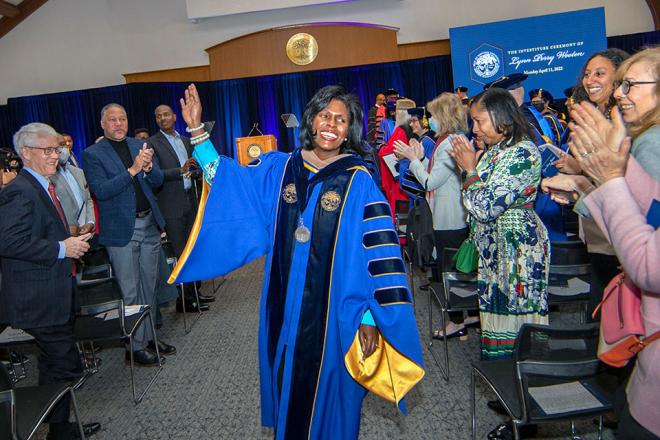 Featured Story
Students, alumni, board members, colleagues, family and friends convened both in-person and virtually for the Investiture of Dr. Lynn Perry Wooten on Monday, April 11. Wooten is the ninth president of Simmons University, and the first African American to serve...
Read Story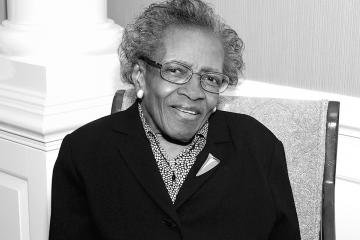 For over forty years, Shirley N. Tyler '50 supported her community in Alexandria, Virginia, seeing them through floods, rat infestations, drug trafficking, the effects of redlining, and desegregation of the Alexandria public school system. Tyler was an educator, teaching second...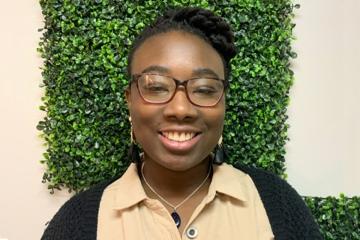 Tell me about this scholarship and why you applied for it. The Verne LaMarr Lyons Scholarship is awarded to MSW candidates interested in mental health practice and committed to working in African American communities, which is a good fit for...
When finishing their nursing program at Simmons in the spring of 2021, Sarah West and Rachael Puszczynski published "Exploring Recreational Screen Time and Social Anxiety in Adolescents" in Pediatric Nursing (April 2022). Their article won the Donna Wong Writers' Award...
On June 11, 2022, a Drag Queen Story Hour held at the Alameda County (CA) Library was disrupted by Proud Boys protestors. This event was part of the month-long Pride Celebration held by Alameda County Library, and many public libraries...
It began as a conversation over Zoom between Class officers Judith Chused Siegel, Janet Trafton Tobin, Frankie Liebermann Busch, Lynne Devnew, and Sandra (Sandy) Lief Garrett, and developed into a special scholarship for first-generation students at Simmons University. Sandy Garrett's...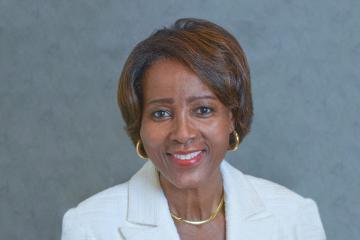 CEO, Diversity, Equity, and Inclusion consultant, author, and motivational speaker Juliette Mayers is this year's recipient of the Phyllis Rappaport Alumnae Achievement Award. This award is given each year to an alumna of the Simmons School of Business who demonstrates...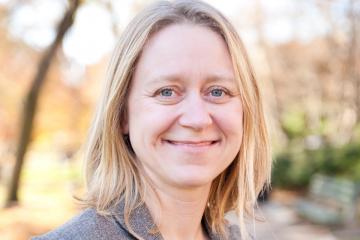 The Accounting program at Simmons is only 6 years old with just 3 graduating classes, but nearly 50% of graduates have found employment in Big 4 Firms. Interim Business School Director Erin DeCurtis explains what makes this program, and its...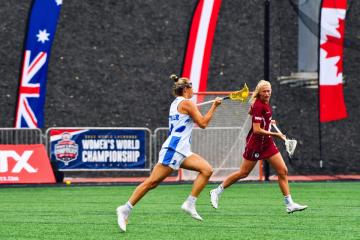 Abby Stoller is pursuing a master's in social work at Simmons and is an accomplished lacrosse player. After facing a recent challenge, her resilience is nothing short of remarkable. Why Lacrosse? My younger sister Jackie convinced me to switch from...
Media Inquiries
Members of the press should feel free to reach out with questions regarding any aspect of the University, including commentary from faculty experts on the news of the day.
Simmons Magazine
Through news and feature stories, the Simmons Magazine highlights the inspiring ways members of our community are making a difference in their career fields, communities, and the wider world.
One Simmons
As the University changes to meet the evolving needs of our students, we are ensuring that our physical space also meets those needs.
Laura Wareck
Director of Media and Government Relations, and Interim AVP, Marketing & Communications
Calling all Simmons Community Members
Reach out to us about being featured on the Simmons website!