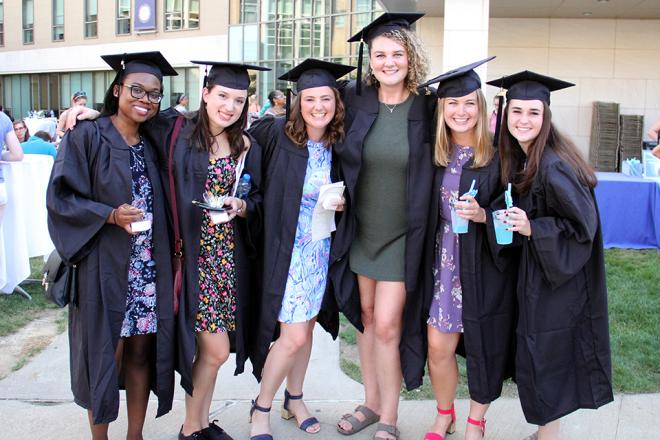 Featured Story
Graduating seniors share their favorite memories from Simmons!
Read Story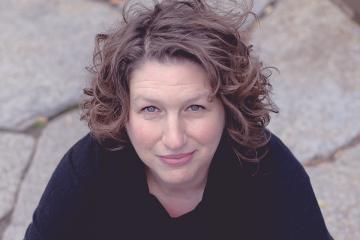 Alumnae/i Feature
Jessica Halem '16MBA shares her work with the Sexual and Gender Minorities Health Equity Initiative. Can you tell us about your role at Harvard Medical School? Harvard Medical School (HMS) sits uniquely at the intersection of higher education, healthcare policy,...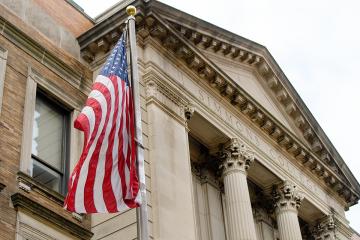 Campus & Community
Sometimes what happens outside of the classroom is as significant as the learning inside it. Consider Associate Professor Abbie Frost 's social work course, "Social Action for Military Families." In 2017, two veterans in that class — William Delaney (US...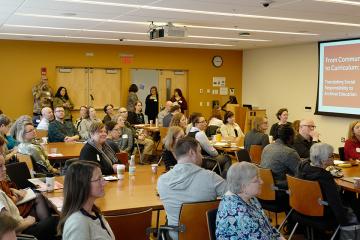 Campus & Community
SLIS students and professionals gather at the 2019 Allen Smith Symposium. On April 12 & 13, students, faculty, and professionals within the library and information science field gathered at Simmons for the 2019 Allen Smith Symposium, "From Community to Curriculum:...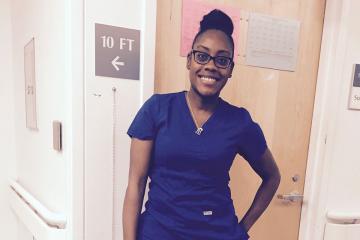 Alumnae/i Feature
What inspired you to pursue a career in nursing? My aunt inspired me to pursue a career in nursing. I decided to advance my career to have autonomy in the promotion of health and disease prevention. I will be graduating...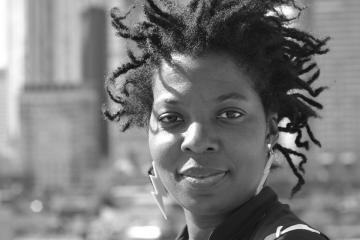 Alumnae/i Feature
Erica Walker '01 studies how a noisy environment impacts our health. Tell us about your background and your current role. I graduated from Simmons in 2001 with my bachelor's degree in economics and mathematics and went on to teach math...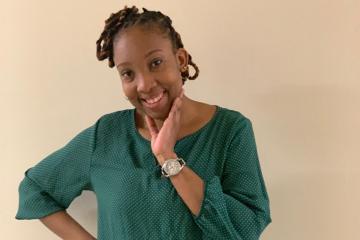 Student Story
Dix Scholar, Sheena Pennie '23 tells us what inspired her to return to school for nursing and her advice for other adult learners. Why did you decide to attend Simmons? I decided on Simmons because it's a women's undergraduate education...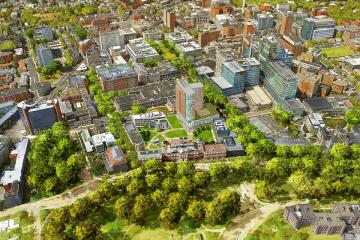 Announcement
This afternoon Simmons is taking an important step forward as we seek to fortify our campus for the next century of scholars. Later today we are filing with the City of Boston our Institutional Master Plan Notification Form/Project Notification Form...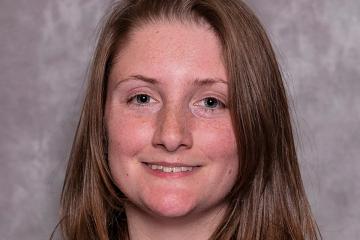 Student Story
Carolyn Dooley '20 selected to attend exclusive business leadership conference. Carolyn Dooley '20 was one of 100 students in the U.S. selected to attend Forté's Spring 2019 College to Business Leadership Conference for Business majors. The conference was held on...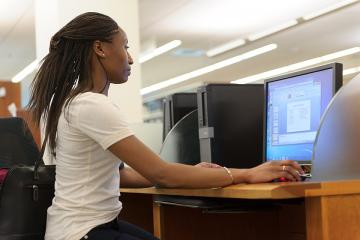 Announcement
Here's one more reason why a Simmons University Master's in Social Work is special. Beginning September 2019, online Simmons MSW students will have the opportunity to receive certificates in three areas of social work practice that are not offered in...