Featured Story
We're so excited to welcome the Class of 2025 to the Simmons community! Take a look at these facts about our newest class.
Read Story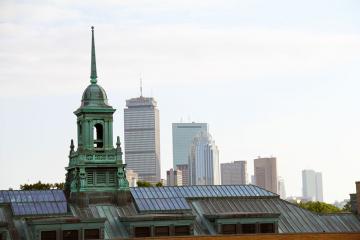 The Simmons World Challenge is about learning from an international perspective — but how do you learn internationally with the COVID-19 travel restrictions? Professor Kristina Pechulis and Samantha Margolin '23 tell us how students still learned global lessons.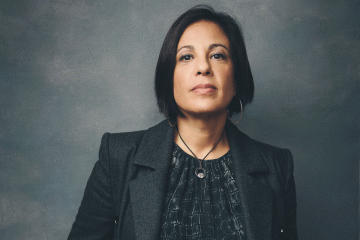 Congratulations to Joanne Wilson who embodies the spirit of the award with her focus on women- and minority-owned businesses. Wilson is a limited partner in venture funds committed to investing only in women, Black, and Latino founders.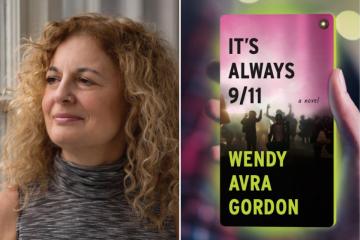 Gordon's latest novel, "It's Always 9/11" follows a woman returning from a remote backpacking trip to a news report of a mysterious illness gripping New York City. In her novel, Gordon explores themes of technocratic control, and the impact of fear on behavior.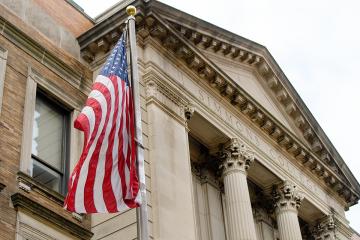 President Wooten reflects on how the events of September 11 continue to influence our world in far-reaching ways. She implores the Simmons community to reflect on what we can do individually and collectively moving forward — to embrace everyday leadership.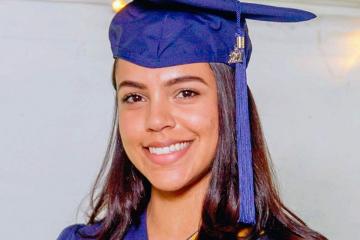 Angelica is a clinical social worker in the pediatric clinic at the Center of Excellence in Sickle Cell Disease at Boston Medical Center. Working closely with families of children dealing with this complex disorder, Angelica tells us how Simmons prepared her.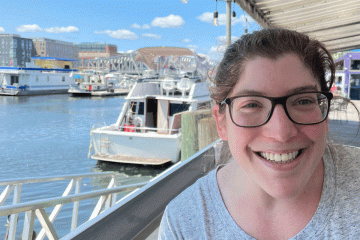 Software engineer, Hannah Sieber '14, followed her passion for teaching and launched TriTutoring LLC in May 2020. In addition to tutoring, Sieber helps students be their best selves and gain confidence.
Awarded annually by the Massachusetts School Library Association, Laflamme was selected for her passion for education and her desire to model the tenets of social justice, nurture cultural appreciation, promote quality information-seeking behavior.
Data Science and Analytics major Eliot Stanton '22 was selected by the Administrative Board as the winner of the Alumnae/i Award for Academic Achievement, given annually to a rising senior nominated by their department for distinguished scholarship. Stanton received the...
Media Inquiries
Members of the press should feel free to reach out with questions regarding any aspect of the University, including commentary from faculty experts on the news of the day.
Simmons Magazine
Through news and feature stories, the Simmons Magazine highlights the inspiring ways members of our community are making a difference in their career fields, communities, and the wider world.
One Simmons
As the University changes to meet the evolving needs of our students, we are ensuring that our physical space also meets those needs.
Laura Wareck
Director of Media and Government Relations, and Interim AVP, Marketing & Communications
Calling all Simmons Community Members
Reach out to us about being featured on the Simmons website!