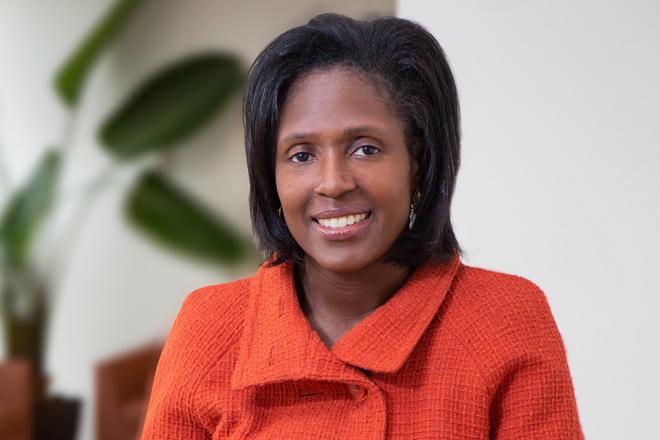 Featured Story
Simmons University's Board of Trustees today announced that Dr. Lynn Perry Wooten has been unanimously selected to serve as Simmons' ninth president, effective July 1, 2020.
Read Story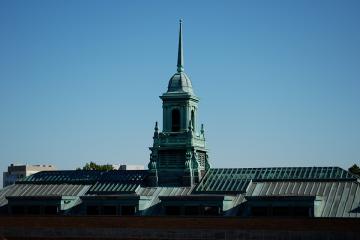 Voices of Simmons
"I write today about the horrific deaths of African Americans at the hands of people who are sworn to protect and serve. George Floyd, Ahmaud Arbery, and Breonna Taylor are but the latest victims of society's inherent racism." - President Helen Drinan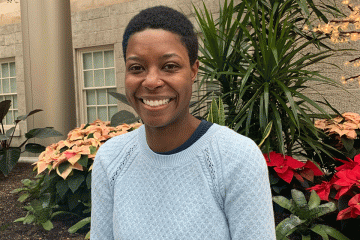 Alumnae/i Feature
Ashleigh Coren '14MS is the Women's History Content and Interpretation Curator at the National Portrait Gallery. We spoke with her about her work and her passion for women's history.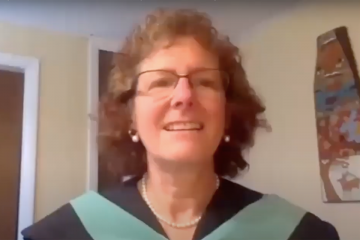 Voices of Simmons
Professor of Practice, Biology, and Director of Exercise Science Randi Lite addresses the undergraduate Class of 2020 during Commencement.
Alumnae/i Feature
As clinical coordinator for North Suffolk Mental Health Association in Boston, Shane works with each client to develop and follow meaningful treatment plans.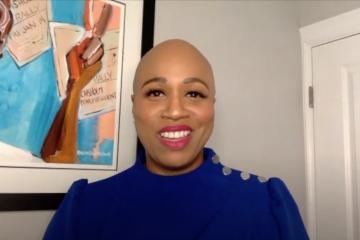 Announcement
Simmons University today celebrated the many accomplishments of the Class of 2020 during its annual undergraduate and graduate commencement ceremonies.
Voices of Simmons
A message from Sumaira Afzal, Muslim Advisor.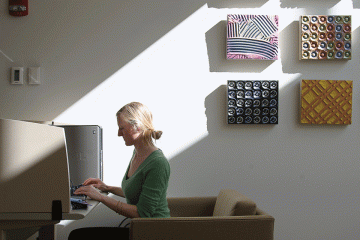 Student Story
Division of Mathematics, Computing, and Statistics (MCS) students participated in Broadstreet's COVID-19 Data Project Internship.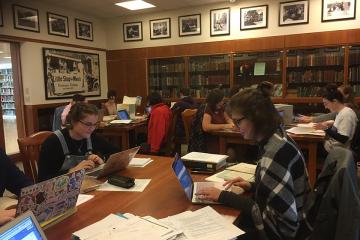 Campus & Community
In Fall 2019, a group of 11 Simmons undergraduate students began researching the lost West End. Supported by a "Humanities Research for the Public Good" grant from the Council of Independent Colleges, the students created a series of exhibits, including one for the West End Museum, one on Simmons' campus, and a digital exhibit.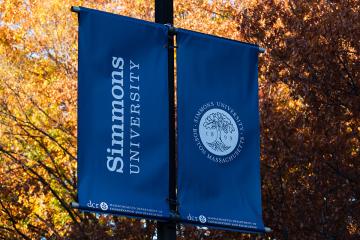 Announcement
Like every institution of higher learning, Simmons continues to navigate the uncertainty of the COVID-19 pandemic, and faces important and complex choices about what happens next for our students, our faculty and staff, our campus, and our entire community. In the face of this reality, I am writing today to inform you that Simmons has an opportunity—and a plan—to ensure students can continue their journey no matter what happens this Fall.