Featured Story
Diana Licalzi '17C, MS, RDN and Kerry Criss '18C, MS, RDN tell us about their recently published book, Drinking for Two: Nutritious Mocktails For The Mom-To-Be.
Read Story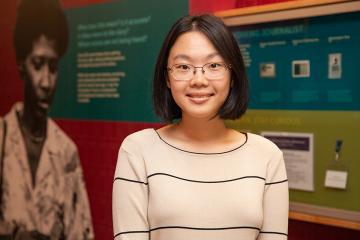 Student Story
Congratulations to Anna Zhang '20, recipient of the Ifill Scholarship! We caught up with Anna about what the Ifill Scholarship means to her and why she decided to pursue a double major in history and sociology.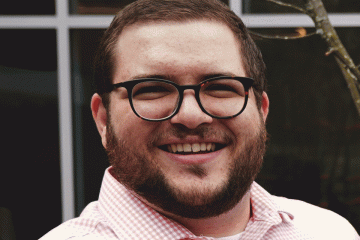 Student Story
Brandon Bellanti '20MS tells us about his internship with Akamai Technologies, a company that works to deliver content securely and seamlessly across the internet.
Campus & Community
WETA (PBS) generously donates the awards and memorabilia to The Gwen Ifill College of Media, Arts, and Humanities.
Student Story
Social Work PhD candidate, Mbita Mbao '22PhD, tells us about what brought her to Simmons and her passion for researching issues affecting immigrants.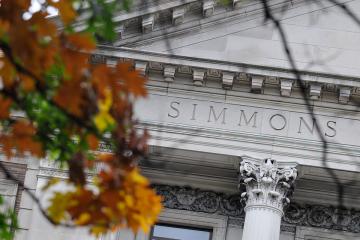 Voices of Simmons
A message from President Helen Drinan A few days ago, Simmons University, together with 165 colleges and universities, joined an amicus brief in support of Deferred Action for Childhood Arrivals (DACA) in the case before the U.S. Supreme Court. We...
Student Story
We caught up with Abby about her experience at Meet the Press and how she hopes to carry on Gwen Ifill's legacy as Dean's Fellow for The Ifill College.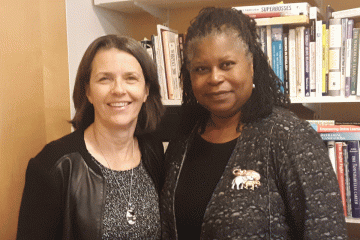 Faculty Spotlight
Professors Stacy Blake-Beard and Mary Shapiro research the dynamics of cross-gender mentoring in the wake of the #MeToo movement.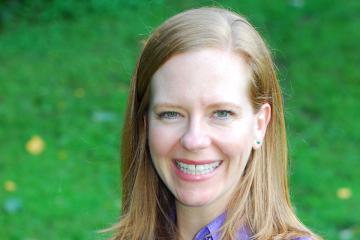 Announcement
Simmons University is proud to announce that Associate Professor and MSW Curriculum Director Kristie A. Thomas, PhD, MSW has won the 2019 Early Career Excellence in Teaching Award from SAGE/American Evaluation Association.
Announcement
The Simmons African-American Alumnae/i Association (AAAA) is excited to introduce you to the new members of the Executive Board!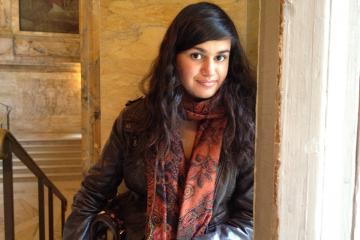 Alumnae/i Feature
We caught up with Paola Chapa Cerviatti '18MSW about her important role with Casa Esperanza, a mental health clinic serving Latino adults.