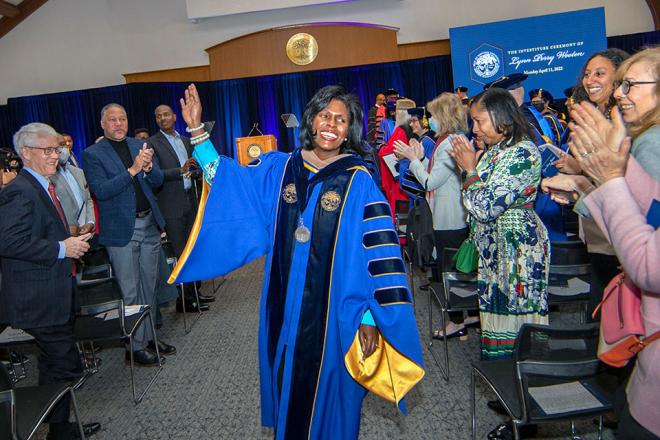 Featured Story
Students, alumni, board members, colleagues, family and friends convened both in-person and virtually for the Investiture of Dr. Lynn Perry Wooten on Monday, April 11. Wooten is the ninth president of Simmons University, and the first African American to serve...
Read Story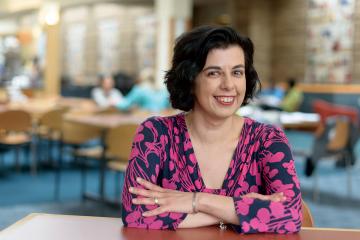 The origin of July 4 celebrations in the U.S. is male-dominated, as it involved the Second Continental Congress and the passage of the Declaration of Independence. However, as Professor of History Laura R. Prieto explains, women made important contributions to the revolutionary history of this country.
Amy Pattee, Associate Professor and Co-coordinator of Dual Degree MS LIS/MA Children's Literature, will serve as Co-President of the Children's Literature Association (ChLA) for the coming year.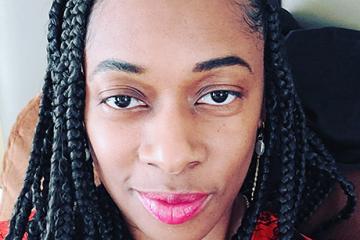 Carolyn Rodgers is a Professor of Practice and the Bachelor's Program Director in Public Health at Simmons University. Dr. Rodgers researches health disparities, mental health, health and nutrition, substance use, and fitness. She is co-founder of the American Heritage Youth...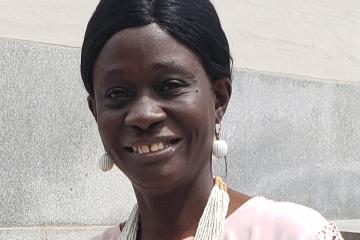 How does your experience of immigrating to this country impact your career choices? Immigrating to the US provided a landscape of opportunities for me. First, it gave me my very first job as a cashier at TJMAXX. Three months later...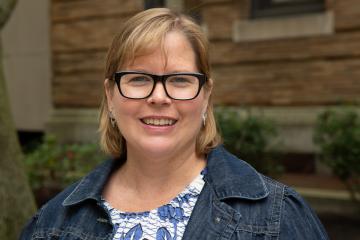 Gushwa to serve as Principal Investigator and Project Director for grant that will support children's mental health workforce and diversity Simmons University is proud to announce that the School of Social Work has received a grant of $298,393 from Boston...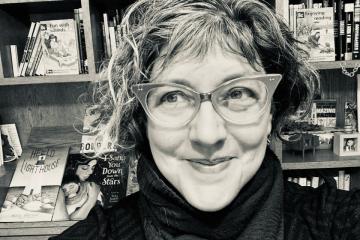 Little, Brown Editor Susan Rich '93MA will be presenting with illustrator Michaela Goade at the Summer Institute in Children's Literature in July 2022. What led you to Simmons? I wasn't really enjoying my political science major at McGill University in...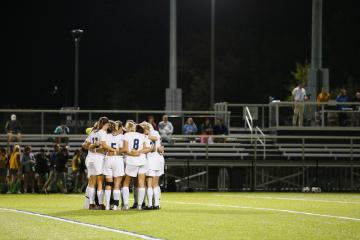 On May 18, 2022, the U.S. Soccer Federation proclaimed that United States men's and women's soccer players will receive equal pay. Former Simmons University Soccer Coach and now Director of Athletics and Recreation Erica Schuling and current team member Mo...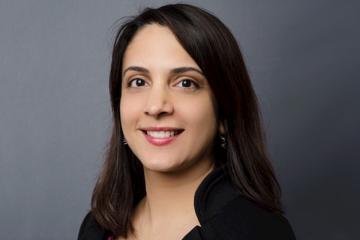 What made you choose to pursue LIS after corporate law? I always wanted to be a librarian. When I graduated from college, the career development office was pushing new graduates toward corporate jobs. I worked as a legal assistant, and...
Media Inquiries
Members of the press should feel free to reach out with questions regarding any aspect of the University, including commentary from faculty experts on the news of the day.
Simmons Magazine
Through news and feature stories, the Simmons Magazine highlights the inspiring ways members of our community are making a difference in their career fields, communities, and the wider world.
One Simmons
As the University changes to meet the evolving needs of our students, we are ensuring that our physical space also meets those needs.
Laura Wareck
Director of Media and Government Relations, and Interim AVP, Marketing & Communications
Calling all Simmons Community Members
Reach out to us about being featured on the Simmons website!