Schedule Your Virtual Visit
As of March 16, 2020, we will not be offering in-person visit opportunities. We are sorry we will be unable to see you in person, but we're excited to engage with you virtually!
To schedule your virtual visit, please complete the visit form with your request and the date and time that would you like to connect with us.
Show off your Simmons pride!
Attending one of our virtual events? Show off your Simmons pride with branded zoom, phone and desktop backgrounds! 
Contact Admissions
Do you have questions? Contact the Office of Undergraduate Admission via email or at 617-521-2051. We'll be glad to help you out!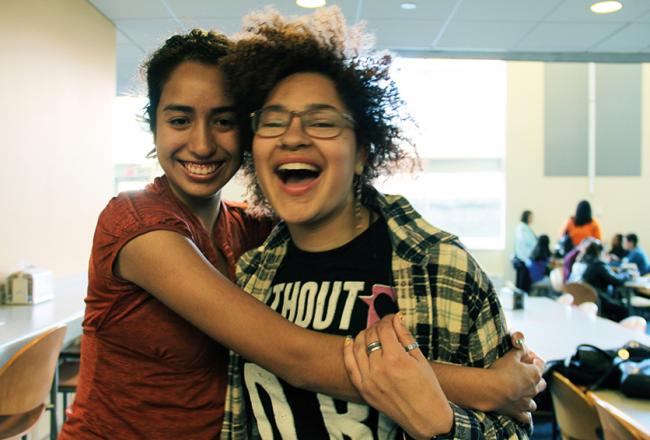 Chat with a Simmons Student
Do you have specific questions about the Simmons experience that you feel only a current student can answer? Our Sharks would love to chat about campus and academic life!
Ask a question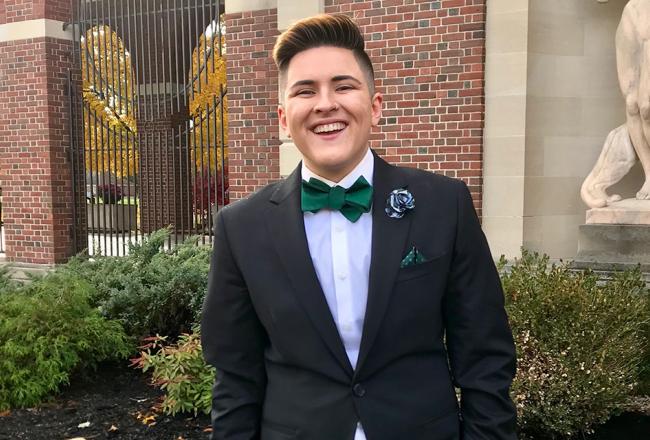 Virtual Tour
Watch Kaitlin Maloney '19 as she takes us on a tour of Simmons University!
See More Videos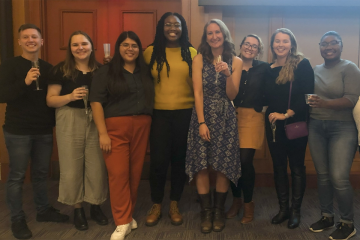 Graduating seniors share their favorite memories from Simmons!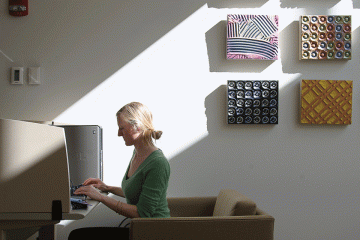 Division of Mathematics, Computing, and Statistics (MCS) students participated in Broadstreet's COVID-19 Data Project Internship.
We caught up with Molly about her many experiences with Alternative Spring Break and the lessons she's learned from visiting these communities.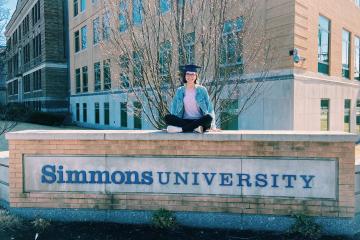 Lilli Thorne '20 is a Keynote Speaker for the 2020 Undergraduate Symposium! Lilli gave us a preview of her studies and also tells us what she learned about herself throughout this research process.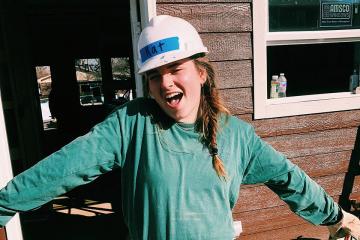 Senior Kat Reidl '20 was looking for a service project and quickly found her way to Alternative Spring Break! Learn more about her experience in Texas and how coming to Simmons was "an easy choice."
Kalei Porter '20 is a keynote speaker at the 2020 Undergraduate Symposium!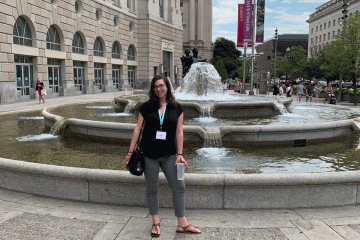 School of Business student uses leadership skills to support those on the front lines.
Nicole tells us about her internships, research, SharkHack and her experience studying abroad in Dublin, Ireland.
Undergraduate Admission Events