Schedule Your Virtual Visit
For the continued safety of our community and guests, we are not currently offering any in-person visit opportunities. While we're disappointed that we won't be able to see you in person, we're excited to engage with you virtually!
In addition to daily tours and information sessions, we've curated a variety of events as a part of our Simmons Series to help you learn more about Simmons! Our Simmons Series will be happening all fall. 
Virtual Class Visit
We believe that the best way to understand the Simmons academic experience is to see it first hand! That's why we're offering a wide variety of virtual classes for you to choose from.
Show off your Simmons pride!
Attending one of our virtual events? Show off your Simmons pride with branded zoom, phone and desktop backgrounds! 
Contact Admissions
Do you have questions? Contact the Office of Undergraduate Admission via email or at 617-521-2051. We'll be glad to help you out!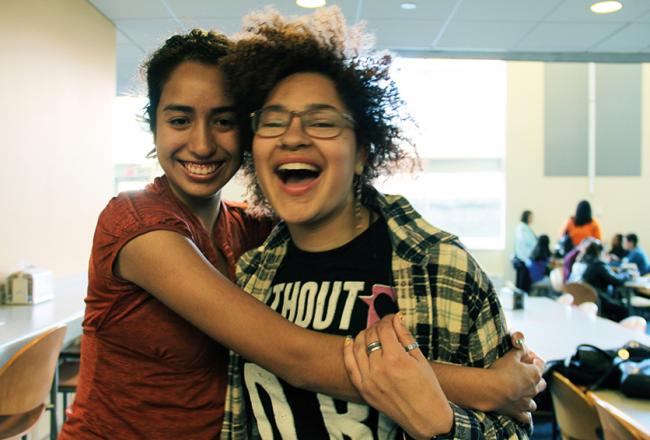 Chat with a Simmons Student
Do you have specific questions about the Simmons experience that you feel only a current student can answer? Our Sharks would love to chat about campus and academic life!
Ask a question
Virtual Tour
Watch Kaitlin Maloney '19 as she takes us on a tour of Simmons University!
See More Videos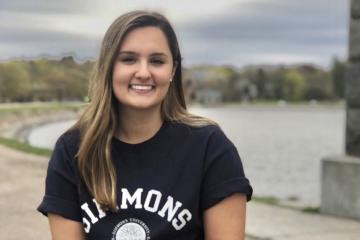 Senior marketing major, Venezia Delgadillo, tells us about turning a three-month venture into a two-year internship, and her most impactful experience at Simmons.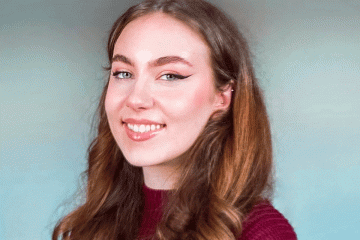 Erin Buck '21 is a recipient of the 3D Award for her project, "Food Justice and Social Impact: A Holistic Exploration of Modern Hunger," and will speak on this topic at the Undergraduate Symposium on April 22.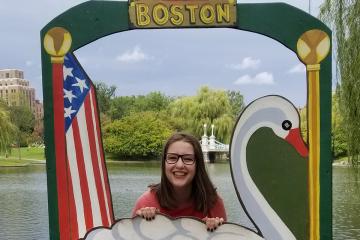 Abigail PinterParsons tells us about discovering her passion for computer science after entering Simmons as undeclared, and finding her confidence as a leader through the Simmons University Dance Company.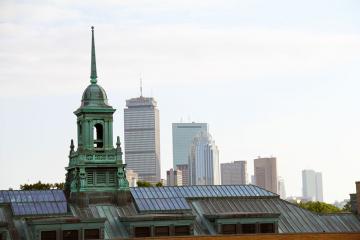 Charepoo's project, "Understanding How The Ruhi Institute Can Advance in The Boston Area," will focus on the Institute's successes in communities around the world in the hopes of contributing to the growth of local programs in Boston.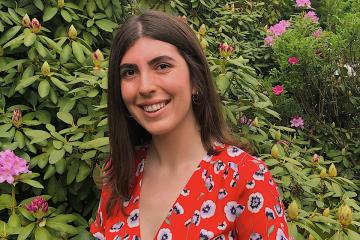 The COVID-19 pandemic didn't stop Katie Mansour '21 from interning in a Boston Children's Hospital lab. Read more about her experience working during the pandemic and what skills she learned in addition to essential laboratory techniques.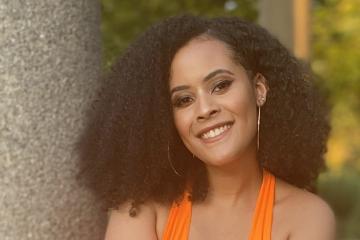 Through the Boston Scholarship, Cheeznah Milord '21 found her passions, which led to the creation of the RISE Mentorship Program. Learn more about the additional resources available to Boston Scholars thanks to Cheeznah's hard work.
We caught up with Susana Donkor '21 about her experience as a biochemistry major, RISE mentor and vice president of the Commuter Student Organization.
We caught up with data science and analytics major, Ismah Ahmed '22, about her COVID-19 project and online learning during a pandemic.