Schedule Your Campus Visit
We offer a variety of virtual and on campus options for you to get a better sense of life at Simmons. Check out our calendar to see all of your visit options.
Transfer and Adult Students Visit Options
Attend a virtual information session for an overview of Simmons University, the admission process and more!
Simmons Virtual Road Trip
Browse all upcoming admission events in your area!
Bring your Group to Campus
Looking to bring your group of high schoolers to campus? Email our visit coordinator to learn about availability and capacity restrictions.
Contact Admissions
Do you have questions? Contact the Office of Undergraduate Admission via email or at 617-521-2051. We'll be glad to help you out!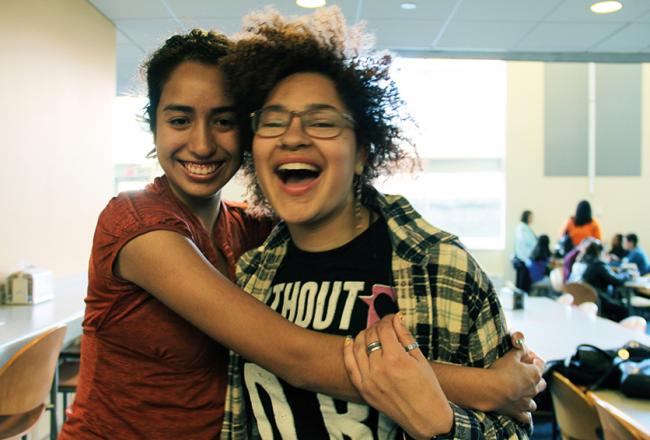 Chat with a Simmons Student
Do you have specific questions about the Simmons experience that you feel only a current student can answer? Our Sharks would love to chat about campus and academic life!
Ask a question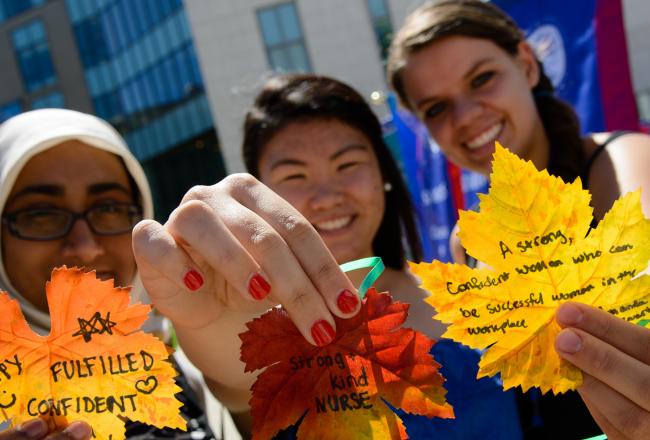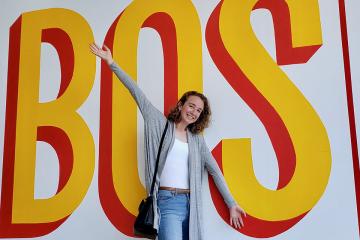 We caught up with Sara Mitchell '22 about her experience in Simmons PLAN, which sparked an interest in educational equity — an interest she's carried throughout her college career.
From attending team meetings to pitching stories, Katie Cole loved every aspect of her fellowship with PBS NewsHour. We caught up with Katie about this experience and getting her work promoted on-air by Judy Woodruff herself.
Natarajan is the creative vision behind "Re-assembling" and "Bound Together." Both exhibits are currently on display in the Management and Academic Building (4th floor) and the Main College Building (4th floor). Learn about her journey.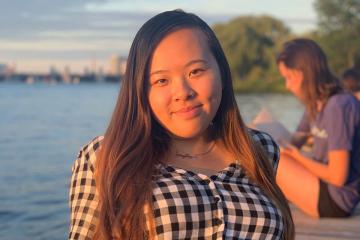 When Jenny Huynh '22 came to Simmons, she was looking for a place to grow. Four years later, Jenny reflects on the many lessons she's learned from the vibrant Simmons community to her cross-cultural internship in the Netherlands.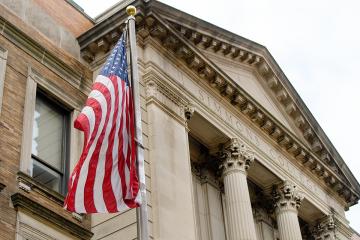 After ten years in the military, Rebecca Mitchell '22 is embracing civilian life. In fall 2020, she enrolled at Simmons as an undergraduate for a second bachelor's degree, via the Post-9/11 GI Bill.
What does Estela Raya-Fouts '24 love about being a political science major? The supportive faculty! Check out how Raya-Fouts is combining the political science, Spanish and migration studies programs to pursue a career with immigrant populations.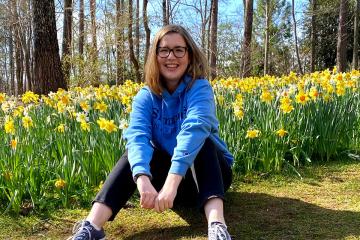 For Emma Harrison '22, the lessons she gained through her PLAN courses are endless. From gaining a deeper understanding of Boston to informing her career path, Emma is excited to take these lessons and make a positive impact.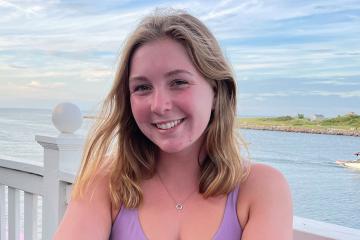 Simmons Academic Mentor, Sydney Iannantuono, tells us what she loves about being an exercise science major and why she thinks her program has the best faculty.