Schedule Your Campus Visit
We are excited to invite you to our campus! We offer a variety of virtual and on campus options for you to get a better sense of life at Simmons. Check out our calendar to see all of your visit options.
Transfer and Adult Student Visit Options
Admission Interview
We encourage all first-year and transfer applicants to schedule an admission interview. 
Class Visit & Lunch
Get a first-hand look at the benefits of a women's centered institution by shadowing a class and joining a current student for lunch!
Register for Class Visit & Lunch
Bring your Group to Campus
Interested in bringing your group of high schoolers to campus? Please submit a group tour request form.
Visitor Information
Simmons Virtual Road Trip
Browse all upcoming admission events in your area!
Campus Visits and Events
Students with questions about visits and events should reach out to Matthew or Carly.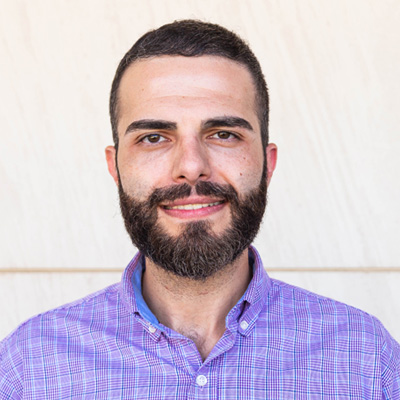 Matthew Arrington
Senior Assistant Director, Visitor Experience
he/him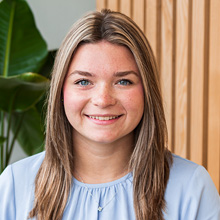 Carly Geletei
Visitor Experience Assistant
she/her/hers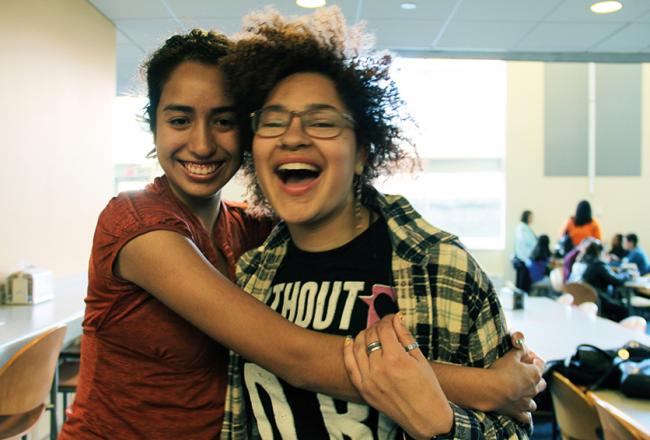 Chat with a Simmons Student
Do you have specific questions about the Simmons experience that you feel only a current student can answer? Our Sharks would love to chat about campus and academic life!
Ask a question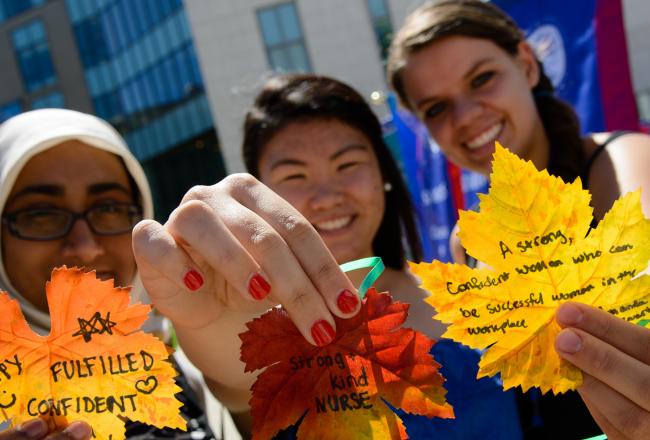 The Bonner Community Leaders Program at Simmons University is a unique opportunity for students who want to combine a strong commitment to service with personal growth, teamwork, leadership development, and scholarship. This fall, Simmons announced a new cohort of 11 Bonner Leaders. We spoke with three of them.
We asked first-generation student Gia Lebrun '24 about her perspective on the college experience and what advice she would give to prospective first-generation students.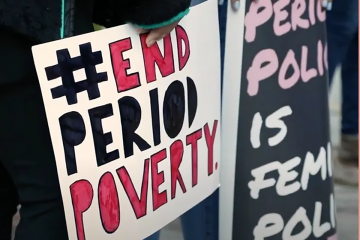 Menstrual equity is an under-discussed and under-researched topic within academia, politics, and the general populace. Katarina Sousa '24 is breaking the silence with her groundbreaking research and activism in Massachusetts.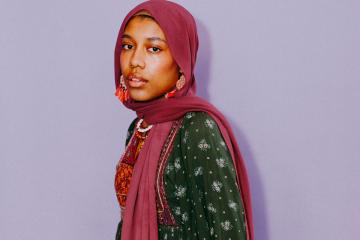 "To me the Ifill scholarship is just that: the inception of an amazing legacy and the prospect of a radical future." — Asiyah Herrera '25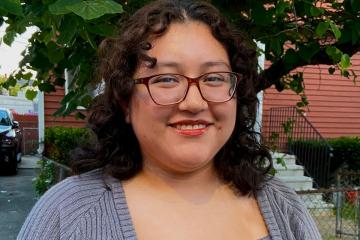 Ifill Scholar Carla Bamaca shares her passion for filmmaking and storytelling to inspire change.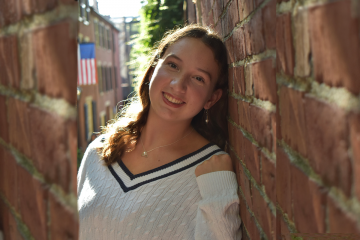 Incoming student Anna Kelly from South Kingstown, Rhode Island, received a $10,000 Gold Award Scholarship from the Girl Scouts, a special recognition for her community service project "Peer-to-Peer Program in Middle School." Kelly spoke with us about her passion for community service, mental health, and nursing.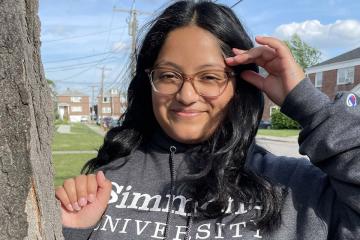 McLean Hospital recently launched Deconstructing Stigma: Changing Attitudes toward Mental Health. This campaign challenges popular and erroneous assumptions about psychiatric disorders. Social work major Marina McCollum is a participant in the program. She spoke with us about her personal experiences...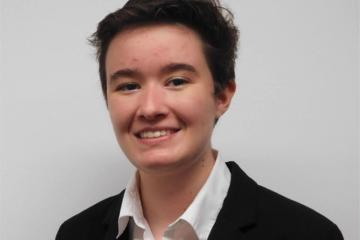 History Major Kaz Gebhardt '25 researches the queer foundations of decades-old Simmons traditions.