Traditions
We celebrate Simmons as a campus community all year round!
Celebrating Simmons
Traditions are part of what makes Simmons so special. From Founder's Day to the Simmons Soiree, our campus celebrates its legacy in fun and exciting ways. Check out a few of the ways we celebrate our Simmons pride!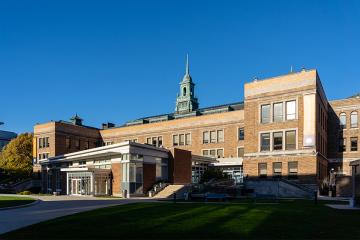 Take a look back at Simmons' top 10 moments and stories from 2019!
Isis Rivera '20 tells us how the Boston Scholarship made attending Simmons a possibility.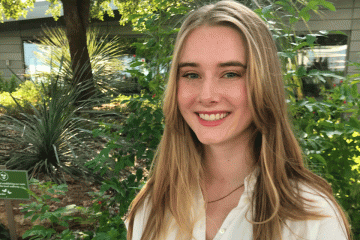 Eva Lynch '21, President of Simmons University's Girls Who Code Chapter, encourages computer science and math students to join Girls Who Code.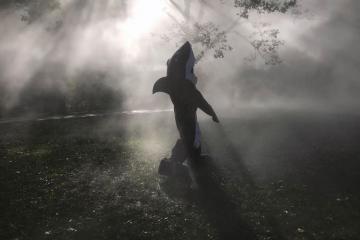 Simmons Radio Music Director, Carly Dickler '21 has the inside scoop on the radio's spookiest annual event: The Ghost Hunt.
The Ifill Forum invited the important national voices of Judy Woodruff, Asma Khalid, Maya Valentine '19, and Yamiche Alcindor to discuss this year's theme of "Race, Media, and Democracy."
WETA (PBS) generously donates the awards and memorabilia to The Gwen Ifill College of Media, Arts, and Humanities.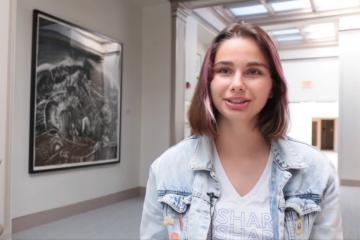 We're so excited to welcome the Class of 2023 to campus! Take a look at these facts about our newest class.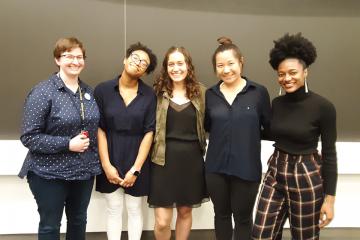 Math and computer science students present at the 2019 Undergraduate Symposium! Mathematics and computer science students had an impressive showing at the Simmons Undergraduate Symposium on April 23. In addition to poster presentations, a student project was chosen for a...