Traditions
We celebrate Simmons as a campus community all year round!
Celebrating Simmons
Traditions are part of what makes Simmons so special. From Founder's Day to the Simmons Soiree, our campus celebrates its legacy in fun and exciting ways. Check out a few of the ways we celebrate our Simmons pride!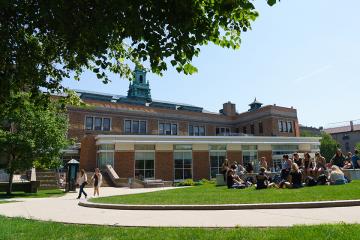 We're so excited to welcome the Class of 2023 to campus! Before our new Sharks officially begin their Simmons journey, take a look at these facts about the incoming class.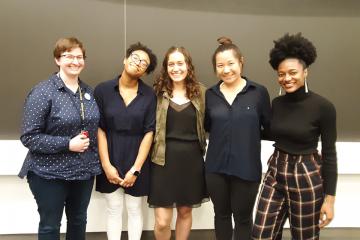 Math and computer science students present at the 2019 Undergraduate Symposium! Mathematics and computer science students had an impressive showing at the Simmons Undergraduate Symposium on April 23. In addition to poster presentations, a student project was chosen for a...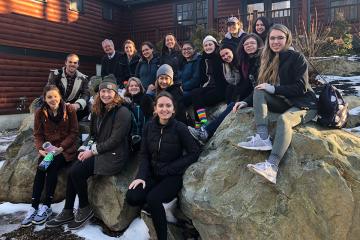 Grants from the Alumnae/i Association Executive Board fund new experiences for Simmons students. Creating a Climate Camp and getting students into the gym for Club Gymnastics are just two of the ways grants from the Alumnae/i Association are supporting new...
Seniors present their Capstone research projects. On April 23, seniors in the School of Business presented their Capstone research projects to faculty, friends and fellow students. Professors Indra Guertler, Špela Trefalt, Susan Sampson, and Charlene Spiceland guided...
Take a look at all the excitement from the Conference! The Simmons Leadership Conference was filled with inspiring messages and powerful leaders — we're still buzzing with excitement! The day featured incredible speeches from Susan O'Malley, Katherine Switzer, Julia Gillard,...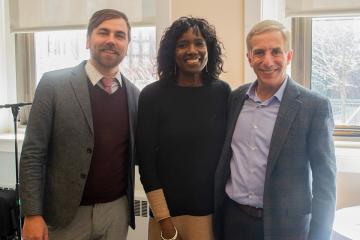 Rick Berke and Mentor-in-Residence, Nancy Ancrum discussed Gwen Ifill's lasting legacy. "Conversations that matter." That's how Brian Norman, Dean of The Gwen Ifill College of Media, Arts, and Humanities introduced the March 26 Ifill College community meeting. That was an...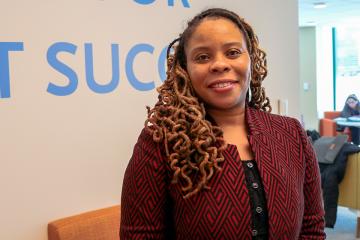 We chatted with the Director about her role and how students can get involved in undergraduate research! Where did you go to college and what did you study? I received my undergraduate degree from the University of Virginia, majoring in...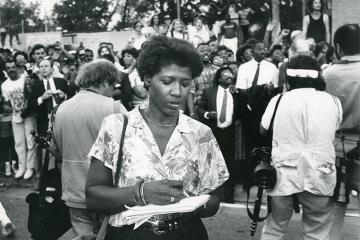 The Simmons University Archives is pleased to announce that the Gwen Ifill Papers are open to researchers. Generously donated to the Simmons University Archives in 2017 by Gwen Ifill 's brother, Bert Ifill, the collection documents the career of Gwen...
Linda K. Paresky Conference Center, 3rd floor, Main College Building