Traditions
We celebrate Simmons as a campus community all year round!
Celebrating Simmons
Traditions are part of what makes Simmons so special. From Founder's Day to the Simmons Soiree, our campus celebrates its legacy in fun and exciting ways. Check out a few of the ways we celebrate our Simmons pride!
In this panel, Rachel Beaulieu '22, Lila Crum '21, Nicole Rasmussen '21 and Lauren Wagner '21, will showcase the range of possible applications for data science and computer science while also exhibiting their individual areas of expertise.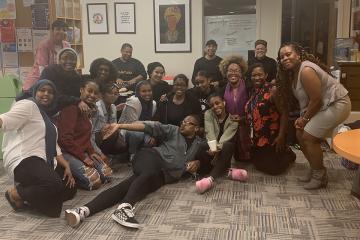 Get to know EriKa Monfort, Director of the Multicultural Center! Learn more about how she transitioned into diversity, equity and inclusion work, and her passion for building a welcoming, inclusive and supportive environment.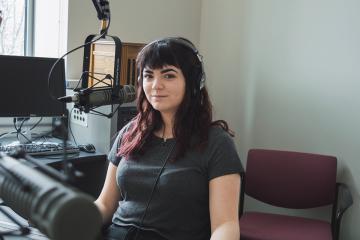 Congratulations to The Shark, which received six nominations for the annual Intercollegiate Broadcasting System Media Awards, including Best Streaming-Only Station Under 10,000 students!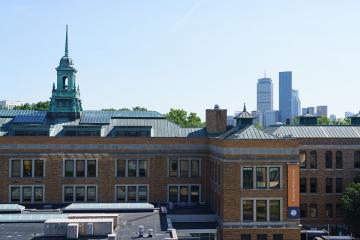 On November 19, President Wooten virtually met with parents to discuss what makes the Simmons student experience unique.
The Passionate Leaders Project supports undergraduate students seeking to enrich their academic and professional interests by funding learning opportunities beyond the boundaries of the traditional classroom.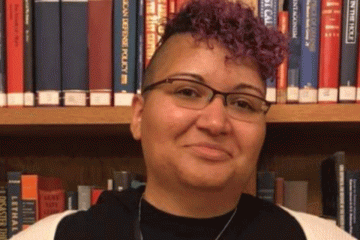 In 2016, Research & Instruction Librarian Stacy Collins '16MS, '16MA created the Anti-Oppression LibGuide to educate and support the Simmons community. Today, this guide is cited in books, articles, and online. We spoke with Collins about why this guide is considered an essential resource.
The student research group, CyberBits, provides undergraduate students with cybersecurity research opportunities, industry experiences, and specific exposure to different agencies actively involved in global cybersecurity concerns.
This event, on October 9 from 12:30-9:30 pm, aims to connect female and nonbinary students with potential employers and create a fun and welcoming virtual environment to design and develop innovative projects.