Traditions
We celebrate Simmons as a campus community all year round!
Celebrating Simmons
Traditions are part of what makes Simmons so special. From Founder's Day to the Simmons Soiree, our campus celebrates its legacy in fun and exciting ways. Check out a few of the ways we celebrate our Simmons pride!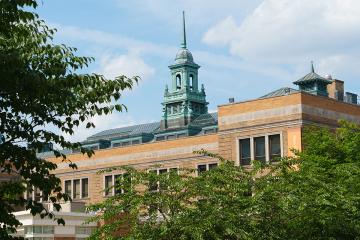 The virtual event allows participants to make women's history more visible on the internet by writing and editing Wikipedia entries of female activists.
SLIS Associate Professor Laura Saunders offers timely resources to the Simmons community.
Although we're spending more time indoors these days, it doesn't mean we can't experience the world! If you're starting to feel stir crazy, take a look at this list to see famous museums, trails and more from the comfort of your home.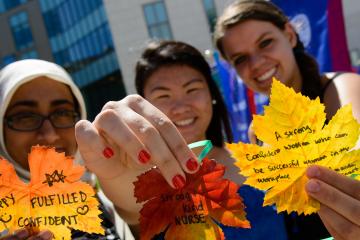 At Simmons, we pride ourselves in educating the next generation of leaders. Take a look at how these students and alums felt empowered by their Simmons education.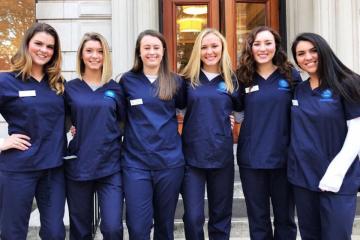 As a profession, nursing offers opportunities, challenges and some of the greatest rewards. Take a look at why these Simmons students and alums decided to pursue a meaningful career in nursing!
We caught up with Mike about the Sports Medicine Department and his passion for Simmons Athletics!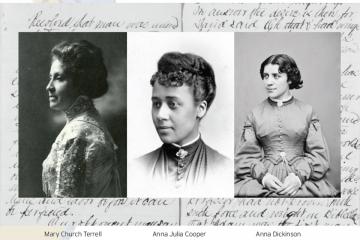 Simmons University and Wentworth Institute of Technology will highlight the contributions of women suffragists and host an event where participants can review and transcribe handwritten suffragist materials.
Academic Advisor Amanda Chapman came up with a few tips to help make sure you know all the ins & outs of Advising at Simmons.