Traditions
We celebrate Simmons as a campus community all year round!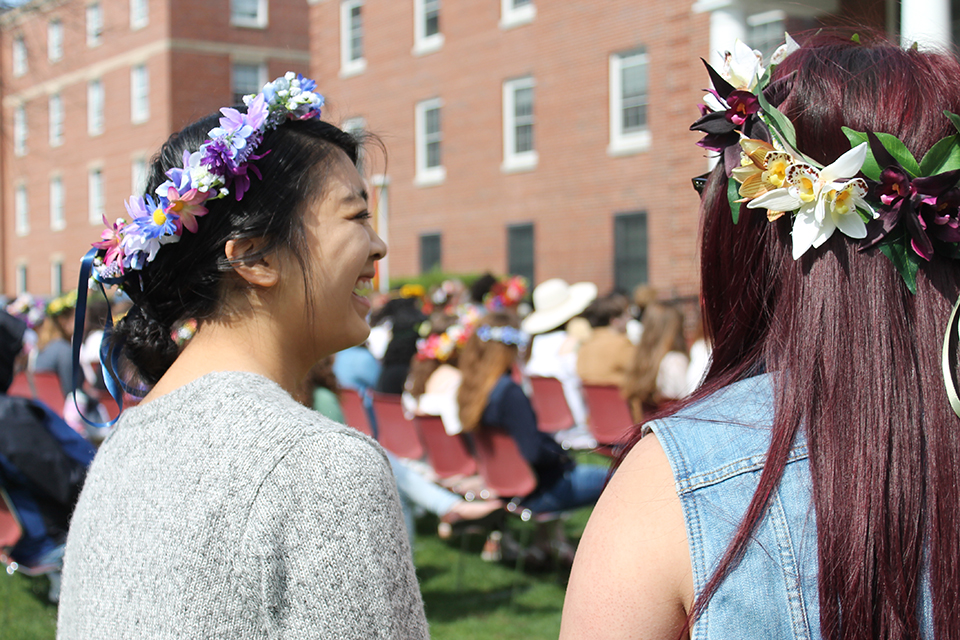 Celebrating Simmons
Traditions are part of what makes Simmons so special. From Founder's Day to the Simmons Soiree, our campus celebrates its legacy in fun and exciting ways. Check out a few of the ways we celebrate our Simmons pride!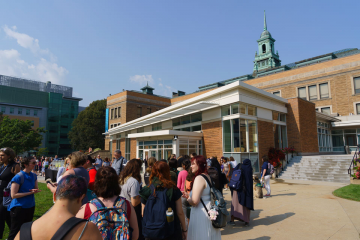 On Wednesday, September 6, the Simmons community gathered on the academic campus for words of welcome from President Lynn Wooten. Watch the video.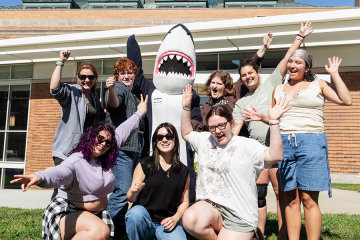 This year's Orientation Captains and Leaders exude a palpable enthusiasm as they help their fellow students transition into on-campus life. Two of the Leaders, Shayla Melanson and Margaret ("Maggie") Wettergren, spoke with us about their role at orientation and their love for Simmons.
We are delighted to welcome new Sharks to the Simmons community!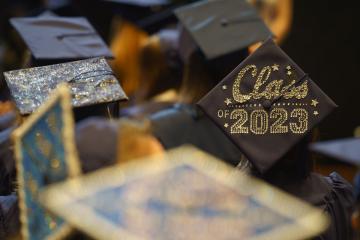 On Friday, May 19, 2023, Simmons University celebrated the 118th Commencement Ceremony at the MGM Music Hall at Fenway. The many accomplishments of the Class of 2023 were celebrated at the annual undergraduate and graduate ceremonies. Simmons awarded 400 baccalaureate...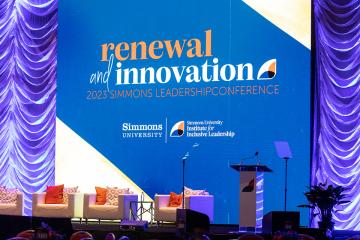 On March 14, 2023, the Simmons Leadership Conference , organized by the Simmons University Institute for Inclusive Leadership (the Institute), took place at the Hynes Convention Center in Boston. This year's conference theme, "Renewal and Innovation," focused on navigating the...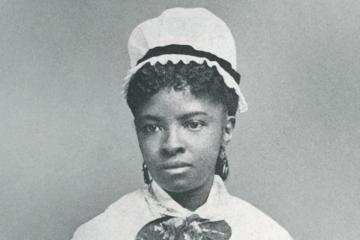 Faculty and students at Simmons have joined to create the Mary Eliza Project , transcribing voter registers to create a searchable database of the more than 50,000 women who registered to vote in Boston in the months following the Nineteenth...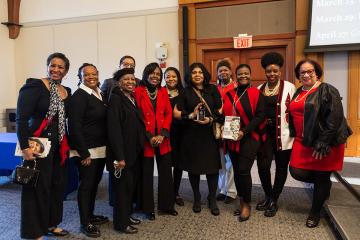 On the afternoon of February 11, the Gwen Ifill College of Media, Arts, and Humanities hosted its fourth Ifill Forum. This event honors the legacy of pioneering journalist Gwen Ifill '77, '93HD by bringing together "important national voices for a...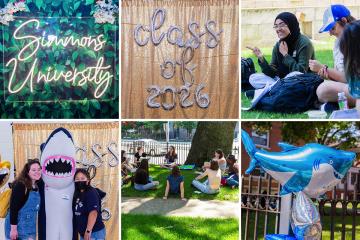 We are delighted to welcome the Class of 2026 to the Simmons community! Take a look at these facts about our newest class.