Boston: The Best College Town
What's great about Boston? Just about everything! Art, music, history, amazing cultural institutions, the nightlife, Newbury Street — and more than 300,000 other college students.
Explore the city of Boston
Located on the Atlantic coast, Boston is approximately 200 miles northeast of New York City. It's the largest city in the New England region and has a well-earned reputation as the best "college town" in the U.S., with more than 50 colleges and universities in the Greater Boston area.
Simmons' main campus and residence campus are located in Boston's vibrant Fenway neighborhood, next door to the Longwood Medical Area's internationally famous teaching hospitals and biomedical research centers. From campus, students can walk to numerous cafes, colleges, museums, shops, parks, performance venues and movie theaters.
Boston is a walking city — which is a great advantage for Simmons students. And you can always take the T, Boston's public transportation system. Hop the Red Line to Harvard Square. Take the Green Line to the North End for cappuccino and cannoli. Ride the Blue Line to Revere Beach (or the airport). Or catch the Orange Line to Jamaica Plain for eclectic music, food and culture.
Simmons Guide to Boston
We're right in the heart of Boston, and there's so much to do and see in this city. We rounded up some of our favorite things in different Boston neighborhoods, so consider it your official guide to the city.
Learn More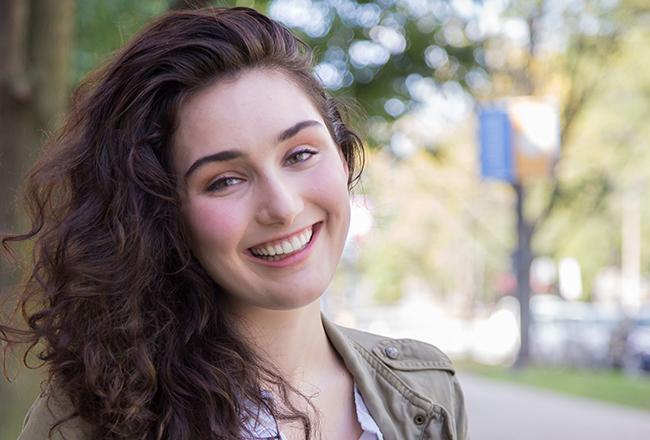 Favorite Places in Boston
Our Woman on Campus, Maralee Mitchell '20 took us to her top five favorite places in Boston! Plus she let taught us how to have a great day in Boston on a budget.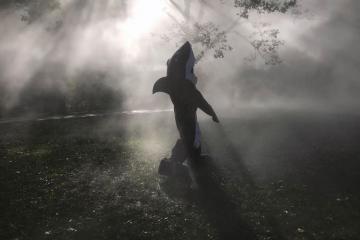 Simmons Radio Music Director, Carly Dickler '21 has the inside scoop on the radio's spookiest annual event: The Ghost Hunt.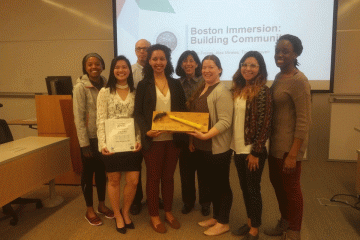 For their capstone project, Azeb Freitas '17, Alex Mireles '17, and Trang Nguyen '18 worked with Simmons Community Engagement to create an alternative spring break program in Boston with a local service and social justice focus.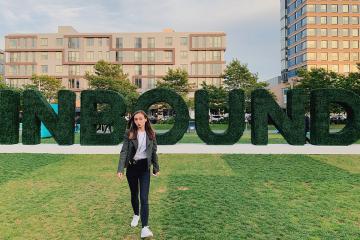 Lauren Kaye '20 tells us about her internship with HubSpot's INBOUND conference and what it was like seeing her hard work on display.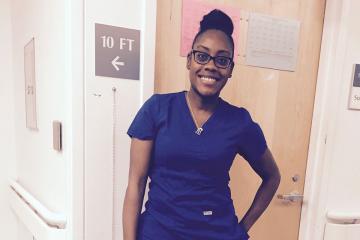 What inspired you to pursue a career in nursing? My aunt inspired me to pursue a career in nursing. I decided to advance my career to have autonomy in the promotion of health and disease prevention. I will be graduating...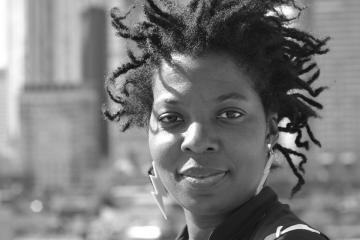 Erica Walker '01 studies how a noisy environment impacts our health. Tell us about your background and your current role. I graduated from Simmons in 2001 with my bachelor's degree in economics and mathematics and went on to teach math...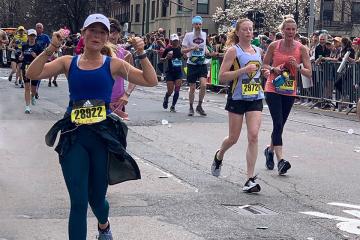 We caught up with Ella about training for the Boston Marathon and how she learned to believe in herself. What made you want to study nursing? Growing up I had a lot of nurses in my family, including my mom,...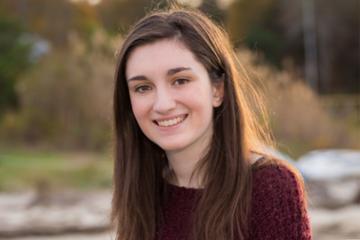 We caught up with Caroline about her experience volunteering in Boston for Alternative Spring Break. On pursuing her major Growing up, I always knew that I wanted to work with people, and I knew that I was wanted to work...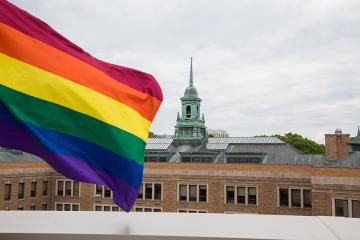 December 1 marks the 30 th commemoration of World AIDS Day. In honor of 2018's theme, "Know Your Status," Professor Gary Bailey shares his personal experiences and thoughts on the effect of AIDS in the Black community. Learn how...