Boston: The Best College Town
What's great about Boston? Just about everything! Art, music, history, amazing cultural institutions, the nightlife, Newbury Street — and more than 300,000 other college students.
Explore the city of Boston
Located on the Atlantic coast, Boston is approximately 200 miles northeast of New York City. It's the largest city in the New England region and has a well-earned reputation as the best "college town" in the U.S., with more than 50 colleges and universities in the Greater Boston area.
Simmons' main campus and residence campus are located in Boston's vibrant Fenway neighborhood, next door to the Longwood Medical Area's internationally famous teaching hospitals and biomedical research centers. From campus, students can walk to numerous cafes, colleges, museums, shops, parks, performance venues and movie theaters.
Boston is a walking city — which is a great advantage for Simmons students. And you can always take the T, Boston's public transportation system. Hop the Red Line to Harvard Square. Take the Green Line to the North End for cappuccino and cannoli. Ride the Blue Line to Revere Beach (or the airport). Or catch the Orange Line to Jamaica Plain for eclectic music, food and culture.
Simmons Guide to Boston
We're right in the heart of Boston, and there's so much to do and see in this city. We rounded up some of our favorite things in different Boston neighborhoods, so consider it your official guide to the city.
Learn More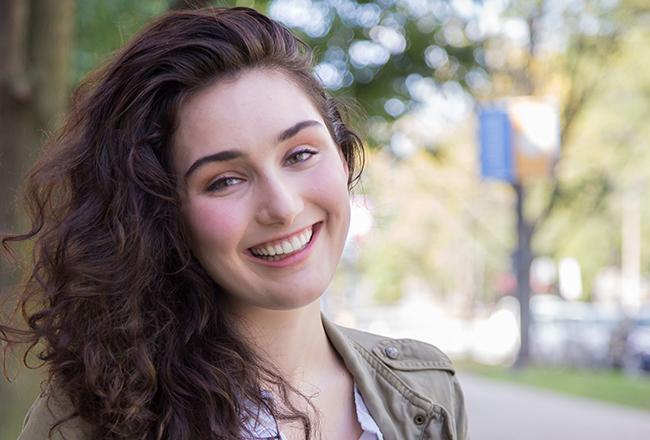 Favorite Places in Boston
Our Woman on Campus, Maralee Mitchell '20 took us to her top five favorite places in Boston! Plus she let taught us how to have a great day in Boston on a budget.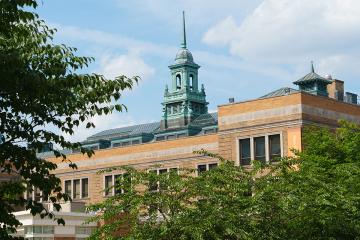 The virtual event allows participants to make women's history more visible on the internet by writing and editing Wikipedia entries of female activists.
Although we're spending more time indoors these days, it doesn't mean we can't experience the world! If you're starting to feel stir crazy, take a look at this list to see famous museums, trails and more from the comfort of your home.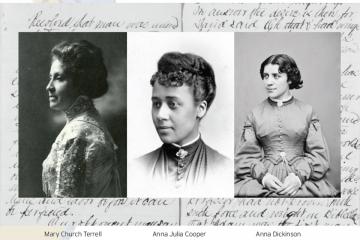 Simmons University and Wentworth Institute of Technology will highlight the contributions of women suffragists and host an event where participants can review and transcribe handwritten suffragist materials.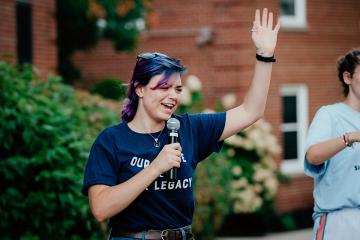 Isabelle Indelicato '21 shares her thoughts on Simmons Radio's nomination for Best Streaming-Only Station and how they're celebrating World Radio Day.
Isis Rivera '20 tells us how the Boston Scholarship made attending Simmons a possibility.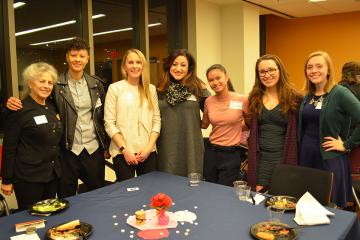 Communications students and alumnae came together for the sixth annual Communications Alumnae-Student Networking Dinner.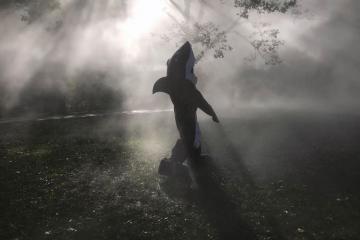 Simmons Radio Music Director, Carly Dickler '21 has the inside scoop on the radio's spookiest annual event: The Ghost Hunt.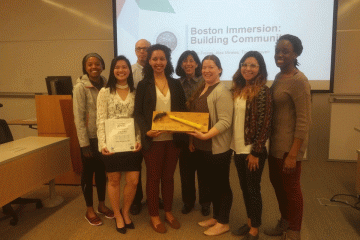 For their capstone project, Azeb Freitas '17, Alex Mireles '17, and Trang Nguyen '18 worked with Simmons Community Engagement to create an alternative spring break program in Boston with a local service and social justice focus.