The Official Simmons Guide to Boston
There is so much to do and see in the city of Boston — much of it not far from the Simmons campus.
Within Walking Distance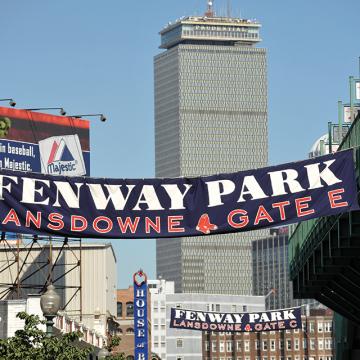 There's tons to do right around the corner from the Simmons campus, and it's FREE. Just steps from our front door, you can take in some of the greatest pieces of art in the world at the Museum of Fine Arts and the Isabella Stewart Gardner Museum (which is right next door to the Academic campus!). Show your Simmons ID for free admission at the MFA and Gardner, or visit the nearby MassArt Art Museum, which is always free.
Popular food destinations include TimeOut Market (which also hosts events), Tasty Burger, and Blackbird Doughnuts. Down Huntington Avenue, you can head to the Mary Baker Eddy Library, take in a concert at Symphony Hall (with a student discount), a free performance at the New England Conservatory, or catch a Red Sox game at Fenway Park (receive alerts for student tickets)!
Travel Time: Five to 20 minutes walking, or 10 minutes on the Green Line to Symphony.
Stormy and Friends Explore Boston
Join Stormy and Mack as they explore the Museum of Fine Arts, the Boston Aquarium and some lunch spots near campus.
Beyond Campus
Ready to explore Boston? Grab a few friends, your walking shoes, your T passes, and explore! The Boston Calendar maintains a list of upcoming free events throughout the city, and we have provided a list of some favorite locations for food, history, culture, outdoor spaces and entertainment. We invite you to find your own go-to spots!
Boston Neighborhoods: Each one has a story
Explore the Boston suburbs for more great places to visit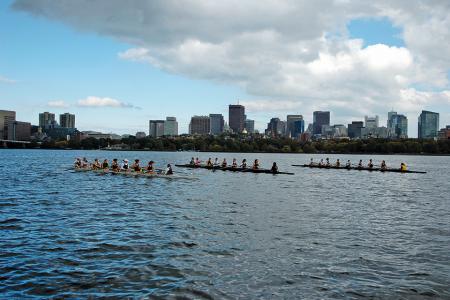 Just across the river is Cambridge, which has its own collection of neighborhoods known as the "squares".
Travel Time: 35 to 40 minutes on the Red Line. If the train isn't doable, Central Square in Cambridge is only 15 minutes by the CT2 Bus or the 47 Bus, both of which stop within five minutes of the residence campus.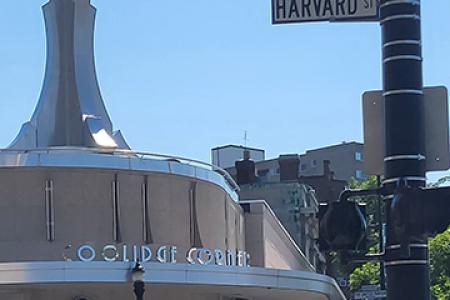 Brookline is a walkable and animated suburb of Boston.
Travel Time: 30 minutes on the Green Line to Coolidge Corner.