Simmons University Library
Group Study Rooms
The library has 20 group study rooms for student use which can be reserved up to 28 days in advance. Use the Library Study Room Reservations system to make your reservation.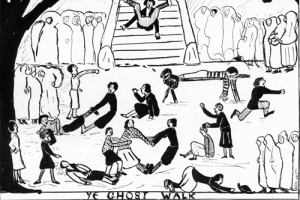 What was the Ghost Walk?
The Ghost Walk was a 1920s Simmons tradition, a dramatic and mysterious event involving the sophomore and junior classes. To learn more, visit the University Archives exhibit in the Library, or visit the Traditions@Simmons digital exhibit!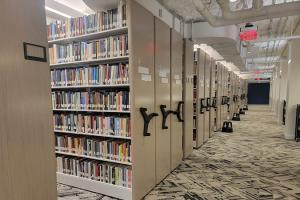 Print Collections
The Library's print collection on the ground floor features high-density mobile shelving that allows users to move carriage weights of 4,000 to 10,000 lbs. safely with only one pound of effort!
Simmons University Library
(617) 521-2780

Lefavour Hall, 1st Floor