Executive Education
Executive Education programs have a lasting impact on women leaders and their organizations — enabling them to leverage their professional potential in new, more effective ways.
Our programs have been built with the needs of women leaders in mind.
Executive Education is dedicated to working with organizations and individuals to develop more diverse and successful leadership teams that can effectively meet tomorrow's challenges. We maintain a dual agenda of both working with the individual participants and working with the organization as a whole to ultimately create sustainable culture change that enhances high performing organizations.
Our innovative curriculum integrates research conducted by our Center for Gender in Organizations with learning methodologies that teach participants how to apply new concepts and skills. Simmons' internationally recognized faculty, rigorous business curriculum, and stimulating learning community of high-performing women guarantee a transformative educational experience.
Through a mix of interactive case-study discussions, role-playing exercises, and intensive small group sessions, participants leave our content-rich programs ready to make significant contributions that will impact their organization's success.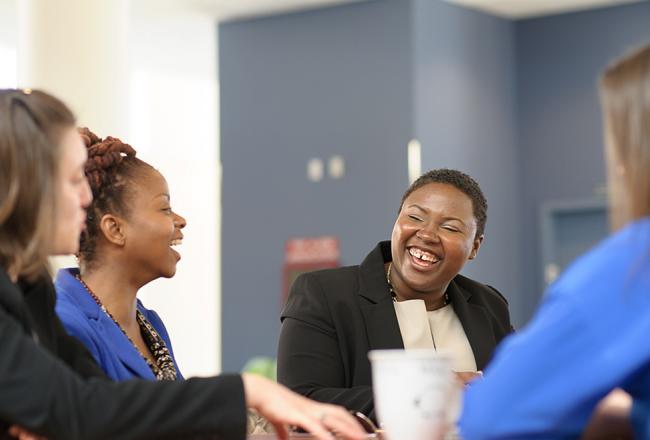 Strategic Leadership For Women Certificate
Join our flagship certificate program to cultivate the essential skills women need to arrive and thrive in your organization.
Learn about the program