About Executive Education
Because we know that women pursue diverse paths to leadership, we offer programming for women at all stages of career development. Our programs provide women with the skills, confidence and connections they need to advance their careers.
Our leadership programs help women: 
Achieve more effective business results
Envision and implement strategies to build stronger relationships
Assess their leadership capabilities
Hone essential leadership skills, including negotiation, team development, and influence building
Develop a concrete plan for leveraging their leadership strengths and advancing their careers
Gain perspective about subtle gender dynamics in the workplace and develop effective strategies for managing these dynamics for their own success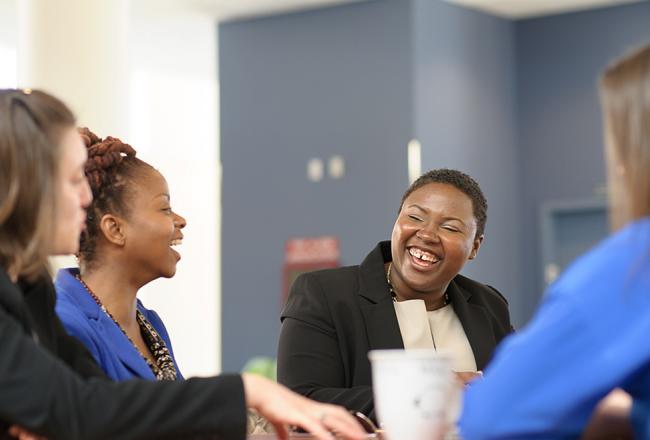 Strategic Leadership For Women Certificate
Designed with women in mind, Simmons' innovative Strategic Leadership for Women Certificate will give you the skills you need to become an influential leader and decision maker in your organization.
Learn about the Certificate