Strategic Leadership for Women Certificate
Designed with women in mind, Simmons' innovative Strategic Leadership for Women Certificate will give you the skills you need to become an influential leader and decision maker in your organization.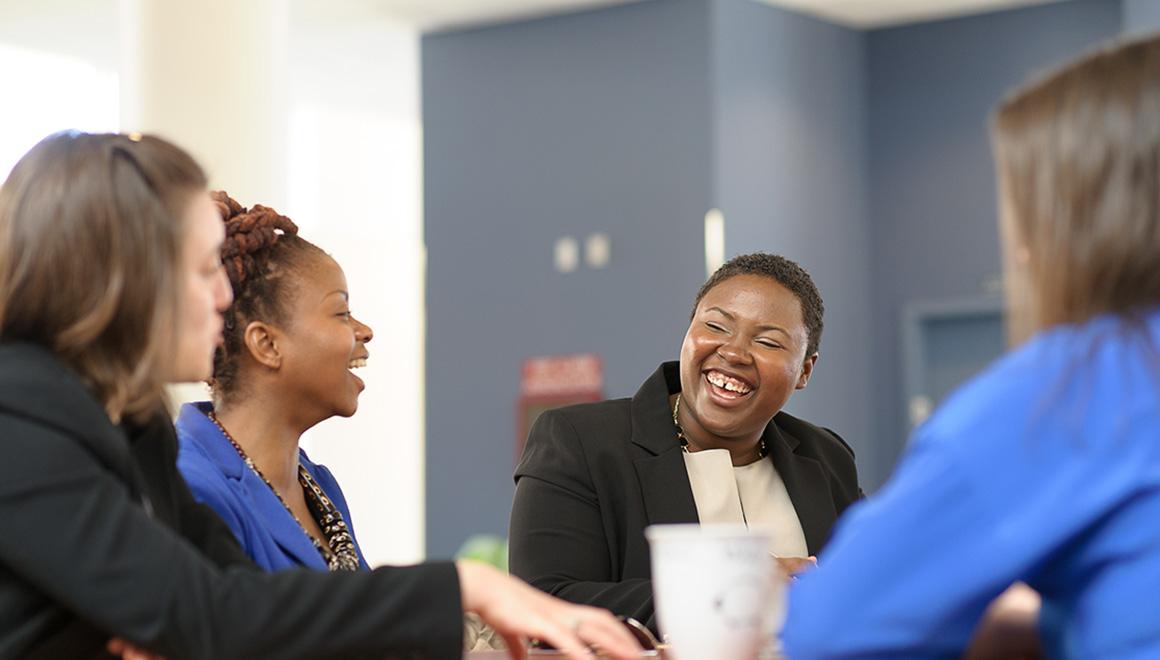 The essentials for women leaders
Join our flagship certificate program to cultivate the essential skills women need to arrive and thrive in your organization.
Informed by the latest research and current workforce trends, this innovative program is designed for mid-senior level managers, women advancing to more senior positions, and for high potential women managers.
You can walk out of here a completely different person.
Our results-driven curriculum will allow/enable you to:
Become aware of your personal leadership style and identify ways to strengthen your practices
Understand how strategic cultivation of your network can impact your career and the careers of others in your organization
Receive personal coaching on specific leadership issues, challenges, and career aspirations
Develop career strategies, including an action plan that allows you to create the conditions for your own success
If you are interested in our next session, please fill out our web form.
Do you want to attend but need help justifying the expense to your manager? No problem! Fill out our customized letter and we'll see you in the next session.
This was one of the best weeks I have had this year. It was awesome!
This certificate program is delivered in a dynamic virtual format, featuring highly interactive live sessions along with work done at your own pace. Additionally, the program includes:
360° assessment tool to receive and analyze feedback
Two individual executive coaching sessions focused on your specific leadership issues, challenges and career aspirations
"Live" cases and other exercises that allow you to interact with the material and put your skills into practice
Group problem solving and experience sharing
Access to the latest research and engaging instruction on what makes women leaders successful
Structured personal reflection
Best practices for strengthening your network combined with the opportunity to network with other women leaders
Action planning to create a roadmap for success
5-week Virtual Program Outline
Virtual Orientation / Welcome Webinar (90 minutes)
Day 1 (4 hours, including lunch break)
Building the Foundation
Activating Your Best Self, Part I
Day 2 (5 hours, including lunch break)
Activating Your Best Self, Part II
Cultivating Resilience
Day 3 (5 hours, including lunch break)
Gender & Leadership
DEI as Leadership Competencies
Day 4 (5 hours, including lunch break)
Enhancing your Strategic Network
Negotiating for Leadership Success
Closing / Certification
Executive Coaching, Action Planning, Networking, & Self-paced Learning done within the 5 weeks of the program but outside of the live session time.
Our program fee is $4,600 and includes:
Dynamic learning platform
Interactive live virtual sessions
Two private executive coaching sessions
Partial scholarships are available for women leaders in the non-profit sector. For more information, please email the Executive Education office at [email protected].
Simmons alumnae/i are eligible for a 15% discount. Simmons grants 3.1 continuing education credits (CEUs) for the Strategic Leadership for Women program.
Simmons can deliver this program directly to your organization, at the location of your choice. For more information, contact l[email protected]
Learn more about our custom programs.
All cancellation requests must be received in writing. Cancellations received more than 30 days before the start of the program will receive a 100% refund. Cancellations received between 21 and 30 days prior to the program start receive a 50% refund. There is no refund for cancellations made within 20 days of the start of the program. If unable to attend, registrants may make a one-time transfer of their enrollment to the next scheduled session.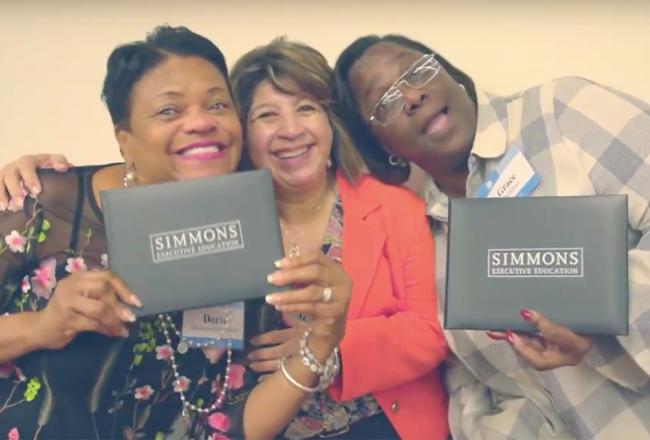 Strategic Leadership for Women
Hear what attendees of the Strategic Leadership for Women program have to say.
More Videos