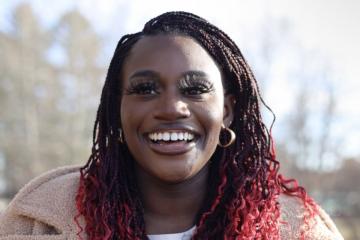 Student Story
Pre-med student Kadijah McClean spent a portion of last summer in Milan as a Doctors in Italy Fellowship Program participant. She spoke with us about her transformative experience working and traveling abroad. Tell us about the Doctors in Italy Fellowship...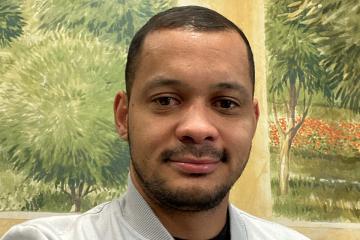 Student Story
What the Job Entails Samuel Fonseca is a clinical social worker for the Housing and Urban Development-VA Supportive Housing (HUD-VASH) program at the VA Boston Healthcare System. This collaborative initiative combines rental assistance with support services for veterans experiencing housing...
Student Story
Tell us about the work that you do. I am a dual licensed, board certified Psychiatric Mental Health Nurse Practitioner and Women's Health Nurse Practitioner. I work at Columbia Associates in Psychiatry, an outpatient psychiatric practice based in Virginia, with...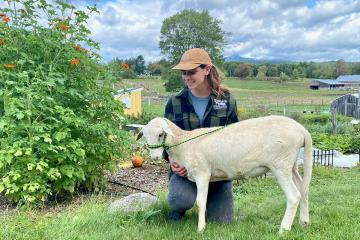 Student Story
SLIS graduate student Molly Foye developed an interest in material culture during her undergraduate education. Currently, Foye holds a position on a farm in New Hampshire that enables her to expand the possibilities of archival work and librarianship. Why did...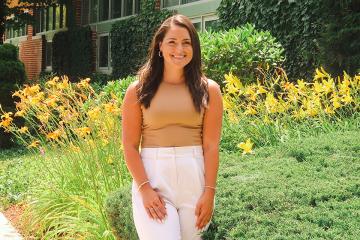 Student Story
Taylor Lacroix is currently pursuing a Master's of Social Work at Simmons. Here she shares her experience with advocating for the homeless, the incarcerated, and those with behavioral health challenges. Tell me about the kind of work that you do...
Student Story
The F. Gerald Ham and Elsie Ham Scholarship Fund was established by F. Gerald Ham, past president of the Society of American Archivists (SAA), and his wife, Elsie Ham, in 1998. The fund, endowed in 2008, provides financial support to...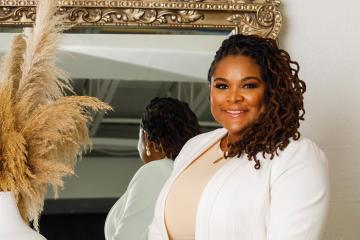 Student Story
As a psychotherapist, social worker, and business owner, Kimberly Mayes, LCSW '23DSW holistically supports her clients in all aspects of her career. "Because I have first-hand knowledge of the impacts of social injustices within the [BIPOC] community," says Mayes, "I'm...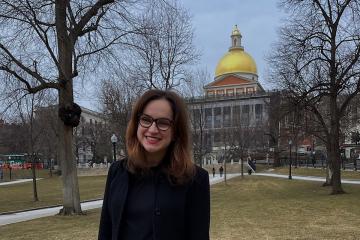 Student Story
During her senior year as a Political Science major at Simmons, Madison Poshkus '21 '23MPP worked as an intern at the Massachusetts State House as part of Simmons' Barbara Lee Fellowship program. Sponsored by the Barbara Lee Foundation, the Fellowship...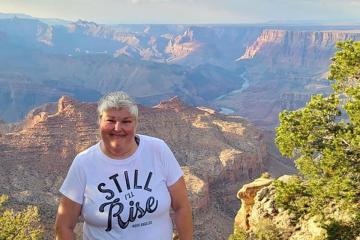 Student Story
I have not faced anything in my life for which my military service has not prepared me. The hard work aspect that I honed in the military helps me in a very rigorous doctoral program at Simmons, and I also learned work-life balance from being in the military.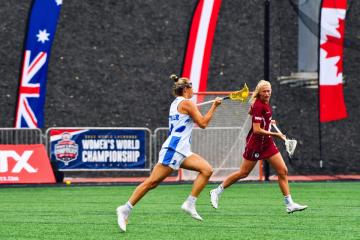 Student Story
Abby Stoller is pursuing a master's in social work at Simmons and is an accomplished lacrosse player. After facing a recent challenge, her resilience is nothing short of remarkable. Why Lacrosse? My younger sister Jackie convinced me to switch from...