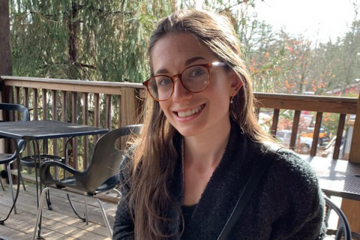 Student Story
We caught up with Elena about her passion for nutrition and her focus areas of disordered eating and polycystic ovary syndrome.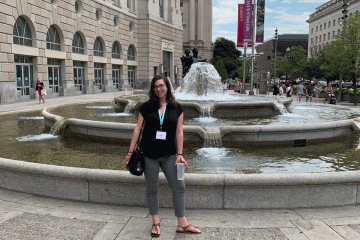 Student Story
School of Business student uses leadership skills to support those on the front lines.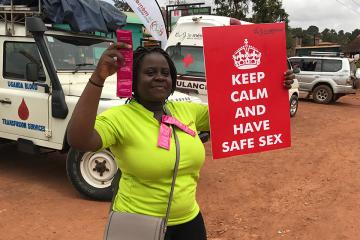 Student Story
We caught up with Diana about the first time she read "Our Bodies, Ourselves," and how this book ultimately changed the trajectory of her future.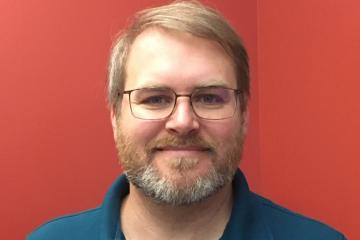 Student Story
We caught up with Social Work PhD candidate, Jeremy Brown '22PhD about his research on a variety of issues relevant to individuals with intellectual disabilities and autism spectrum disorder.
Student Story
For Jonathan Stewart '22MSW, integrity is something he holds above all else. It's how he characterizes his veteran experience, and how he characterizes social work at Simmons. During his military service, Jonathan always felt fulfilled; however as he puts it...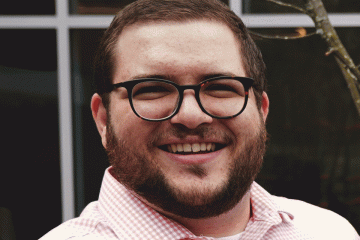 Student Story
Brandon Bellanti '20MS tells us about his internship with Akamai Technologies, a company that works to deliver content securely and seamlessly across the internet.
Student Story
Social Work PhD candidate, Mbita Mbao '22PhD, tells us about what brought her to Simmons and her passion for researching issues affecting immigrants.
Student Story
Entrepreneur Nicole Baas shares her career experience before the School of Library and Information Science. Can you tell us a little bit about your educational and professional background? I have a BS in Business Administration from Ohio State University. I...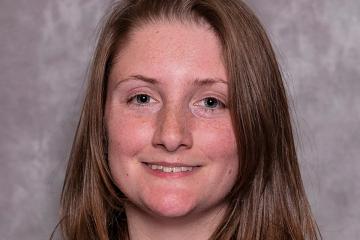 Student Story
Carolyn Dooley '20 selected to attend exclusive business leadership conference. Carolyn Dooley '20 was one of 100 students in the U.S. selected to attend Forté's Spring 2019 College to Business Leadership Conference for Business majors. The conference was held on...
Student Story
Doctoral student Kimberly Lavoie uses research and experience to address the technology needs of the school library. Can you tell us about your research? What led you to this topic? My research interests include teacher-librarian collaboration in the digital age...