Give
When you make a gift to Simmons, you know you're making an investment that has long-term benefits. Your gift supports students who, like you, aspire to do great things in their lives and careers.
You can have a transformative impact on our world, starting at Simmons
Your philanthropy is helping to propel Simmons forward to benefit the next generation of students and has a profound impact across campus. Now is the perfect time to make your move, make it count, and support Simmons.
Your investment will have a lasting impact on the Simmons community, and the world.
Ways to Give
There are many ways to plan your giving to Simmons University.
Give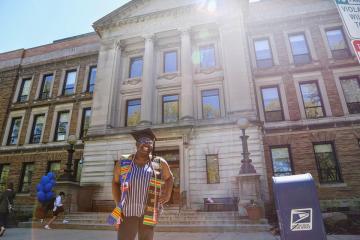 Mardoche Telusma '19 tells us how the Boston Scholarship enabled her to pursue her education at Simmons.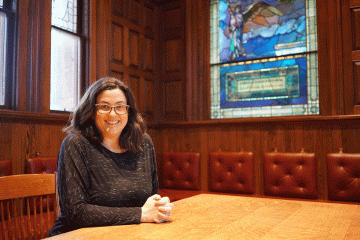 Adult Services Librarian Eileen Fontenot '14MS talks book clubs, field trips, and the skills needed to work in a public library.
As an innovator and game-changer in the field of postpartum research and development, Dr. Samantha Meltzer-Brody '89 is disrupting the way we approach reproductive psychiatry by breaking down the barriers women face when seeking treatment.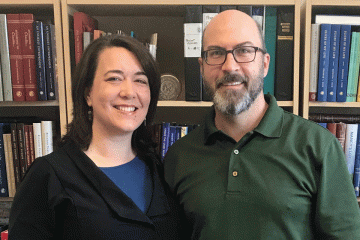 Simmons Lecturer Megan Dowd Lambert '02MA and partner Sean St. Marie '19MS purchase Modern Memoirs, Inc.
We caught up with Carmen Báez '79, '03HD about her creation of PRxPR, a private fund dedicated to helping rebuild Puerto Rico after the devastating hurricanes, Irma and Maria.
Alumna Christina Ciampa '08, '14MS was constantly searching for stories that reflected her own experience. We caught up with Christina about the inspiration behind All She Wrote Books, a pop-up bookstore that elevates female, queer and non-binary voices.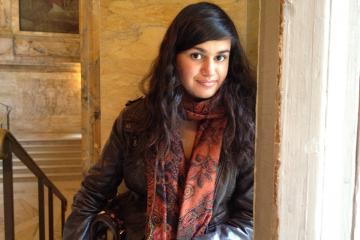 We caught up with Paola Chapa Cerviatti '18MSW about her important role with Casa Esperanza, a mental health clinic serving Latino adults.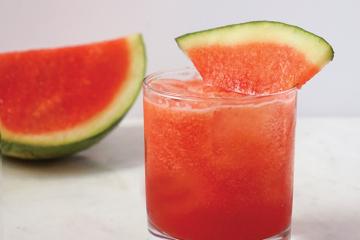 Diana Licalzi '17C, MS, RDN and Kerry Criss '18C, MS, RDN tell us about their recently published book, Drinking for Two: Nutritious Mocktails For The Mom-To-Be.
Upcoming Alumnae/i Events
Residence Inn by Marriott/Downtown Convention Center, 901 L Street NW, Washington, DC 20001