Give
When you make a gift to Simmons, you know you're making an investment that has long-term benefits. Your gift supports students who, like you, aspire to do great things in their lives and careers.
You can have a transformative impact on our world, starting at Simmons
Your philanthropy is helping to propel Simmons forward to benefit the next generation of students and has a profound impact across campus. Now is the perfect time to make your move, make it count, and support Simmons.
Your investment will have a lasting impact on the Simmons community, and the world.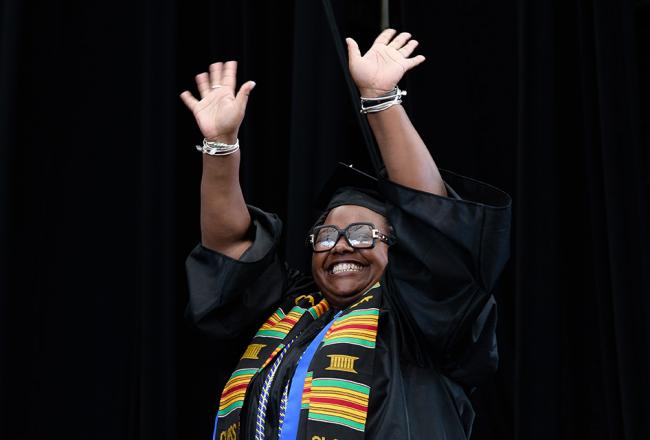 Ways to Give
There are many ways to plan your giving to Simmons University.
Give
This award recognizes the work Whitworth has done within NHSLMA, mentoring new librarians, serving on committees, and supporting initiatives. We spoke with Whitworth about her work at Dover High School and how she's working to diversify the collection.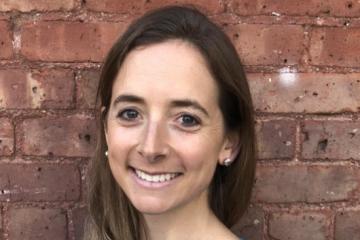 Congratulations to Brittany Barrett '18C, named Outstanding Student from the Colorado Academy of Nutrition & Dietetics! We spoke with Brittany about her passion for nutrition and how Simmons prepared her for her professional journey.
As a Workday consultant at Huron, Bethanie Royality-Lindman '17 gets to explore different areas of financial mathematics, from financial accounting to budgets, expenses, and data conversion. Learn how her Simmons journey prepared her for this role.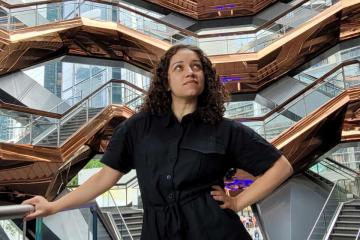 When Giavanna Worthy entered the gender and cultural studies masters program, she wanted to expand on her interests. Now, not only is she an HIV Prevention Instructor with the YWCA, but she also played a key role in diversifying the hit CBS series, "Survivor."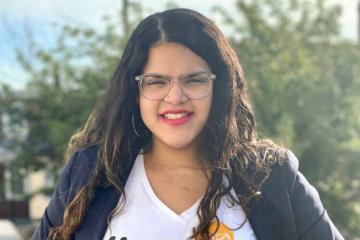 Erika Rodriguez '14 utilizes the empowering lessons she learned at Simmons as Executive Director of the Chica Project, a non-profit organization offering mentorship opportunities for Latinas and other women of color.
Gender and cultural studies alum, Kaitlyn Soligan Owens '12MA tells us about her journey into founding the successful Louisville haunt, Trouble Bar, and why it was important for her to build a safe, inclusive and comfortable space.
As many library workers faced pressure to continue operations throughout the pandemic, Bignoli vocally advocated for safer working conditions. Her campaign gained national attention and now Bignoli plans to build on this work to address long-existing issues.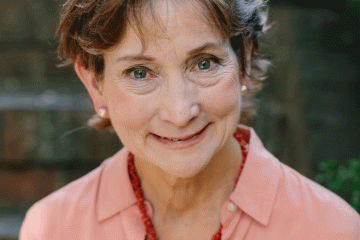 Campbell's latest work, "Frieda's Song," was inspired by the life and career of psychiatrist Dr. Frieda Fromm Reichmann. Dr. Fromm Reichmann practiced at the Chestnut Lodge Sanatorium — not far from where Campbell, herself, did the same.
Upcoming Alumnae/i Events