Mark your calendars!
Reunion weekend 2021 will be held virtually on Thursday, June 3 - Sunday, June 6, 2021. 
This year's celebration will be in honor of classes ending in 0, 1, 5 and 6.
Some activities will be exclusively for Reunion year alumnae/i, while other members of the Simmons community, including students, will be welcome to join alumnae/i for designated sessions!
We look forward to having you join us!
A Letter from the Director of Alumnae/i and Volunteer Engagement for the Office of Advancement
Dear Simmons Reunion Alumnae/i,
Reunion is a time to celebrate your Simmons pride and friendships, reminisce and reflect on your experience, and reconnect with the University and with one another. While our ability to host any on-campus gatherings remains impacted by forces beyond our control, the pandemic has given us the opportunity to become more innovative and personalized with our programming.
We can offer you a variety of celebrations that will bring the Simmons family together in a safe, virtual space. This programming will be formally unveiled in the coming months, including an online speaker series, digital family-friendly activities, traditions reinvented and continuous e-learning sessions. It will be a combination of live and asynchronous (pre-recorded) activities. We're also partnering with class officers to schedule individual virtual class events. A survey was sent to reunion classes with the virtual format announcement.
Connect with other alumnae/i in your reunion cycle and the one before yours, and stay informed through the Simmons Network. As a reunion year alum, you should already have access to the Reunion 2021 group and can locate it on the left-hand sidebar of the Network, under the Groups tab. In addition to keeping you informed about virtual reunion offerings, this group is an outlet to share personal updates with your class, favorite photos and memories, and showcase your Simmons pride. The Network is also a great resource for mentoring opportunities, joining affinity groups, and engaging with faculty, staff and students.
Thank you for your patience and flexibility throughout these unprecedented times. We will continue to share exciting updates as they become available.
Wishing you happiness and good health,
Kristina (Krissy) Raposa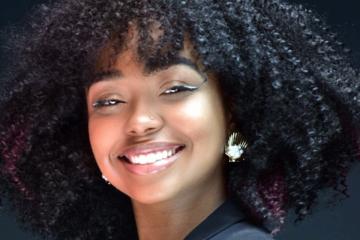 Michelle Musoké '19 shares the three key skills she honed while at Simmons, and how the School of Business set her up for success when navigating the job market.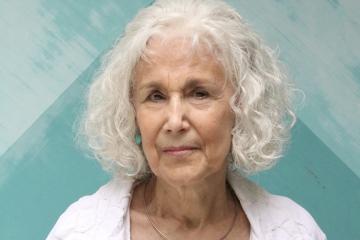 Karen R. Koenig, LCSW, MEd has over 30 years of experience in psychotherapy and eating psychology, publishing eight books on these topics. She has used her work to help countless people with eating disorders and body image issues.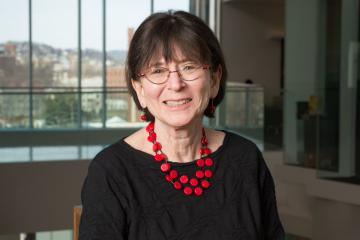 Co-founder of the Association for Women in Mathematics, Lenore Blum, has dedicated her career to increasing women and underrepresented groups in mathematics. We recently spoke with Blum about her many accomplishments in the field.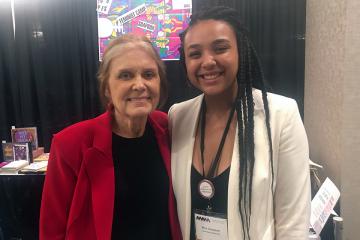 Co-Director of Mass NOW, Bria Gambrell, shares her motivation behind pursuing a dual degree in gender and cultural studies and public policy, and why she finds her position with Mass NOW so rewarding.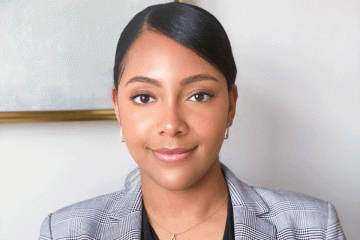 Silva tells us about her unexpected journey into sales and the value of being open to different job opportunities, which may lead to something greater.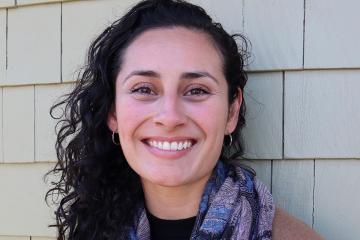 In her role as a clinical social worker, Jacqueline works with patients and families in need of support and resources related to urgent medical care, as well as complex health and social issues.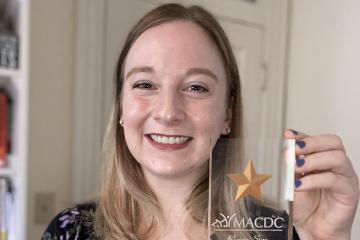 Jenness tells us about her tangible work with the Fenway Community Development Corporation, and what inspired her to pursue a career in public policy.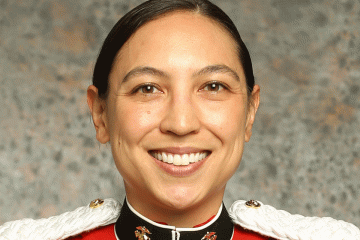 Anya Brodrick '13MS combines her passions for music and library sciences in her position with "The President's Own" United States Marine Band.
Upcoming Alumnae/i Events