Reunion
At Simmons University, Reunion is an annual event that celebrates classes on a 5-year cycle. The main goal of Reunion is to bring alumnae/i together to celebrate Simmons and one another, reminisce and reflect on your Simmons experience, create meaningful connections and encourage lifelong learning. It's an opportunity to rejoin the student experience!
Reunion 2022
This year's Reunion celebration will be held next June 2022 and in honor of classes ending in 2 and 7. Planning is currently in the works so check back for details. If you would like to become a Class or Reunion Volunteer, please sign up here. Meanwhile, below will give you a snapshot of our first-ever Virtual Reunion 2021!
Reunion 2021
Thank you to everyone who attended and helped plan our first ever Virtual Reunion Weekend held in June 2021 and in celebration of Simmons classes ending in 0, 1, 5, and 6! (Due to the COVID-19 pandemic, we combined with the previous year's reunion cycle and could only host virtual activities.)
Visit the Resources folder of Simmons Network for recordings and programming on demand from this milestone occasion! Annual awards and photos capturing the virtual event are also found on Simmons Network, which is a great place to stay connected to your fellow reunioners.
The Reunion post-event survey is now closed, but if you have additional thoughts on this annual event or are interested in joining the planning team in the future, please contact [email protected] or call us at 1-800-960-4558.
Next year's Reunion will occur in late May/early June of 2022 in celebration of classes ending in 2 and 7. This chance for reminiscing and celebrating Simmons' past, present and future, will include both in-person and virtual activities. Browse our Reunion 2021 schedule of events for examples of the types of programming we strive to offer.
We appreciate all forms of support that Simmons Sharks, from all corners of our community, provide in the planning, executing, and participation of Reunion Weekend. Thank you for continuing to share your time, talent, treasure, testimony, and ties with the University.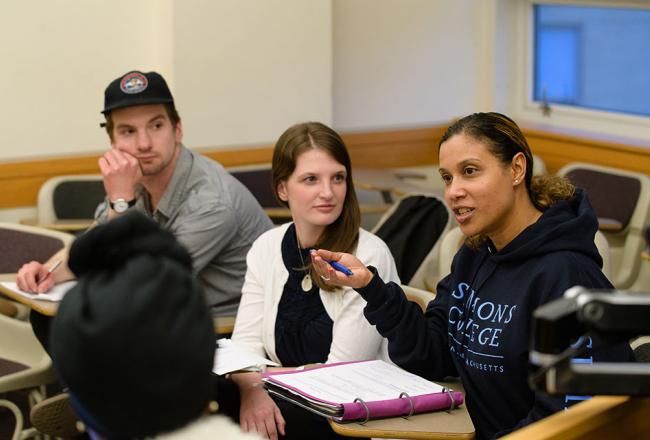 Make your Gift for Reunion Today!
Your philanthropy is helping to propel Simmons forward to benefit the next generation of students and has a profound impact across campus. Now is the perfect time to make your move, make it count, and support Simmons.
Give Now
Dwan Cannon '21MSW is an SRO case manager at the New England Center and Home for Veterans, a care and service provider for former military service men and women at risk for homelessness.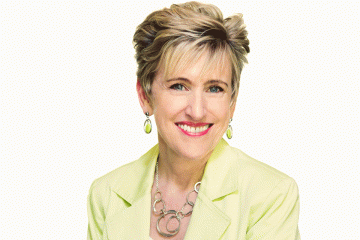 Lyons understands the struggles of starting a business. An entrepreneur for over 30 years, she has started four of her own businesses in that time. Now she hosts StartUp Life LIVE Show, a weekly live stream show offering business advice to entrepreneurs.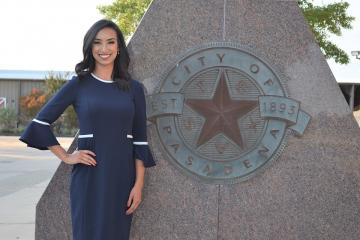 As an artist and elected official, Bianca Valerio takes a creative approach to her community's problems. We spoke with Valerio about her journey into local politics and her hope to redefine what young women in her community are capable of.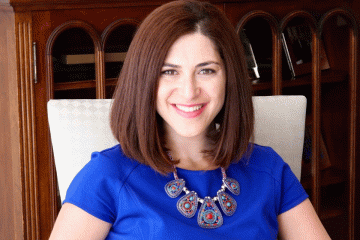 In 2013, Areen Shahbari '11MBA, '11C established Cactus International, which has provided hundreds of consultation sessions and dozens of courses, workshops, and lectures on entrepreneurship for Arab and Middle Eastern women.
A member of the College of Organizational, Computational, and Information Sciences Advisory Board, Maureen Thornton Syracuse '68 spent her career working in several non-profit organizations.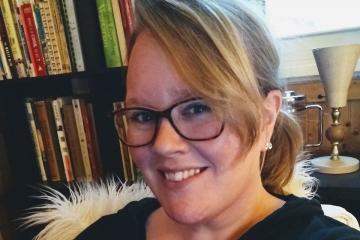 Jessica Reeves '17MSN is a Nurse Practitioner who is as interested in the well-being of her fellow providers as that of her patients. So she decided to share her expertise in her book, Secrets From The World's Most Productive Nurse Practitioner.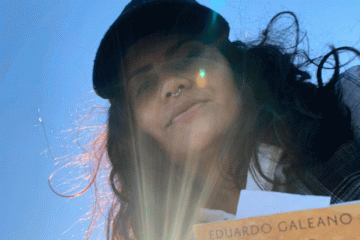 As the Student Equity & Outreach Librarian at Mt. San Antonio College, Rios-Alvarado wants students to know that the library is for everyone. Learn how she reframes the idea of a college library and empowers others to use the library to their advantage.
Before Taylor Mahoney '15 became a PhD candidate at Boston University, she was a first-generation college student at Simmons. Read about her takeaways as she navigated college life, and the unique support Simmons provided.