Announcing Virtual Reunion Weekend 2021!
Reunion weekend 2021 will be held virtually on Thursday, June 3 - Sunday, June 6, 2021. 
This year's celebration will be in honor of classes ending in 0, 1, 5 and 6.
Some activities will be exclusively for Reunion year alumnae/i, while other members of the Simmons community, including students, will be welcome to join alumnae/i for designated sessions! Please check back often as we'll continue to post here and on Simmons Network ongoing updates.
We look forward to having you join us!
Pre-weekend Event
Running With the Sharks - A 5K Run/Walk
Join other members of the Simmons community to run or walk a "virtual" 5K! Participate individually or we will match you up with other members of our community to form teams. You choose the date/time (between SATURDAY, MAY 29 and SATURDAY, JUNE 5) and location (your neighborhood, favorite park or even your treadmill), then submit your results. This event requires a separate registration from Reunion Weekend. Registrants of this activity will receive further instructions. A finish line celebration will be held virtually toward the end of the Reunion Weekend.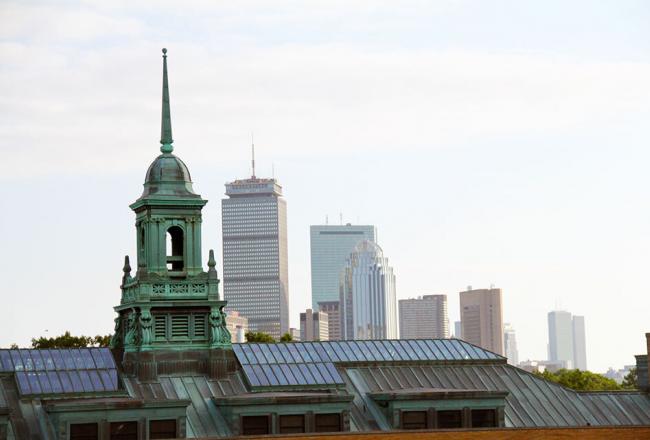 Reunion Weekend Schedule & Registration
See the full schedule for Reunion weekend and register!
Learn More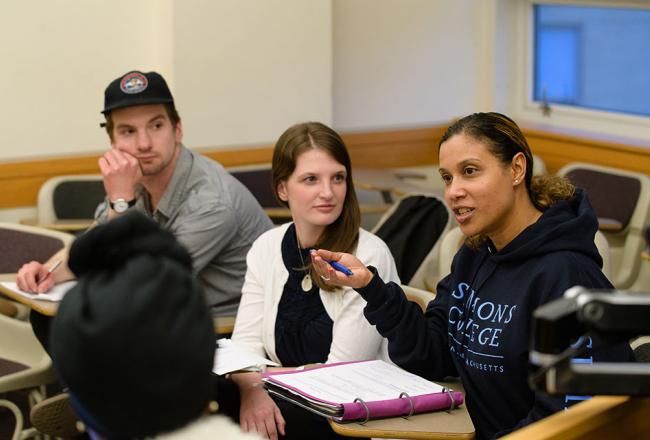 Make your Gift for Reunion Today!
Your philanthropy is helping to propel Simmons forward to benefit the next generation of students and has a profound impact across campus. Now is the perfect time to make your move, make it count, and support Simmons.
Give Now
Working for a federal contractor, Ehrnstein conducts background investigations for security clearances. Learn how this former triple-major student utilizes the research skills she honed at Simmons, and the interesting places she's conducted interviews.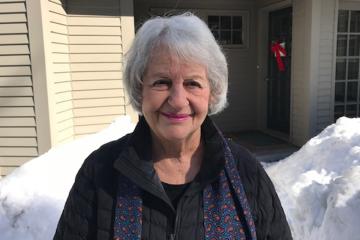 Even after retiring in 2014, Ann Bradley '59 hasn't stopped contributing to the medical field. We caught up with Bradley about her ever-evolving nursing career in the fields of public health, school health, and community health.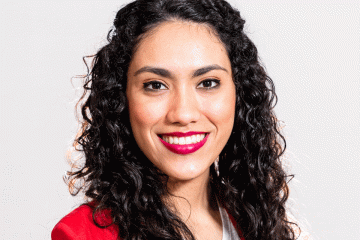 Adaliz Cruz '20MS isn't interested in the traditional subjects of music research. Learn more about her journey into studying and amplifying historically repressed, censored, and criminalized music.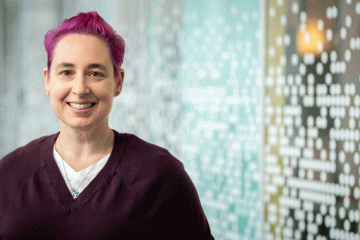 Laney Strange '02 is one of two professors to receive the 2021 Excellence in Teaching Award from Northeastern University. Strange was nominated by students for her work in the Khoury College of Computer Science.
While pursuing a dual art and mathematics major, Whitney Andrews '11 discovered the many connections these fields share. Now a financial planning and analysis manager at L'Oréal, Andrews tells us how Simmons allowed her to explore these disparate interests.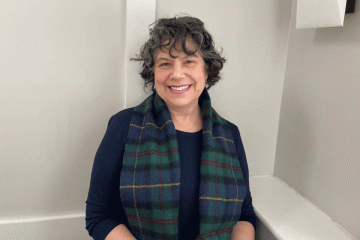 Vicky Biancolo was appointed to the Board by Governor Charlie Baker in 2020. She is excited to improve the services of all library types all across the Commonwealth.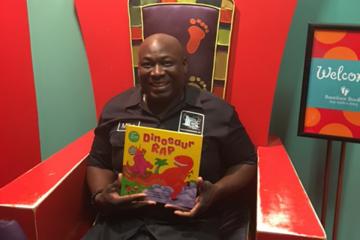 Michel Henry, author and social worker for Boston Public Schools, tells us about creating and performing "Dinosaur Rap," and his personal mission of reducing the psychological impacts of poverty and violence through music.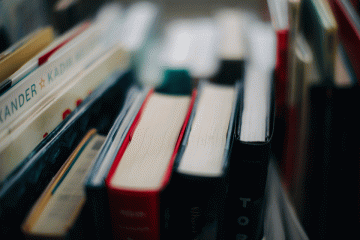 Library Director Ann Bognolo connected her students with the Great Falls Books Through Bars organization. Through this program, Bognolo helped her students understand the transformative power of libraries and education.
Upcoming Alumnae/i Events