Reunion/Homecoming
At Simmons University, Reunion is an annual event that celebrates classes on a 5-year cycle. The main goal of Reunion is to bring alumnae/i together to celebrate Simmons and one another, reminisce and reflect on your Simmons experience, create meaningful connections and encourage lifelong learning. It's an opportunity to rejoin the student experience!
Reunion 2023
Reunion 2023 will be celebrated at two different times this year.
The first celebration will be for the Class of 1973 (50th Reunion)…
Highlights include:
Coffee and conversation with President Lynn Perry Wooten
Boxed lunch and museum tour
Informal Friday night gathering
Saturday morning reflection: Where we were and where we are
A memorable class dinner and more!
Register by May 22 For Virtual Offerings
Registration for the Class of 1973 50th Reunion Weekend in-person offerings is now closed. Walk-in registration will be available throughout the weekend, but tickets to certain events (such as the art museum tour) will be limited and available on a first-come, first-served basis. Walk-ins may pay by credit card or check only; cash will not be accepted. Dorm stay will also not be available for walk-ins.
Parking:
Complimentary parking in Simmons Parking Garages is included with ticket purchase (whether registered for walk-in). Pull a parking ticket upon entry to the gate, and a complimentary ticket will be given at check-in for you to use upon exiting. Complimentary tickets also apply to those staying overnight in Smith Hall. Please note: Red Sox games are home over reunion weekend, and game attendees often park in Simmons Garage, so plan accordingly.
Special rates and group blocks:
Click on the links below for details or to book online. After the deadline, the hotels reserve the right to continue to offer the special rate and accommodate room requests based on availability.
Residence Inn Boston Back Bay/Fenway ($379/night)
or call 617-236-8787 (Ask for the sales office)
Courtyard Marriott Brookline ($249-$279/night)
or call 617-734-1393
The Eliot Hotel ($275/night = special Simmons alumnae/i rate, no reunion group block)
or call 617-267-1607 to book at this rate
Smith Hall, Residence Campus | Simmons University
Reservations will be through registration. The deadline to book the Smith Hall dorm stay is May 14, consistent with the in-person registration deadline.
Don't forget to create your page in the Class of 1973 Class Book (Deadline to be included in print: March 1). For questions, contact [email protected].
Stay tuned for more details.
---
The second Reunion 2023 celebration will be for all other reunion classes, classes ending with 3s and 8s.
A date will be shared this spring. Highlights of these celebrations include updates from University leadership, intellectual conversations, continuous learning opportunities, class dinners or receptions, campus tours, Boston area activities, and more. If you would like to partner with the Advancement office on planning your class celebration, please sign-up here.
Stay tuned for more updates.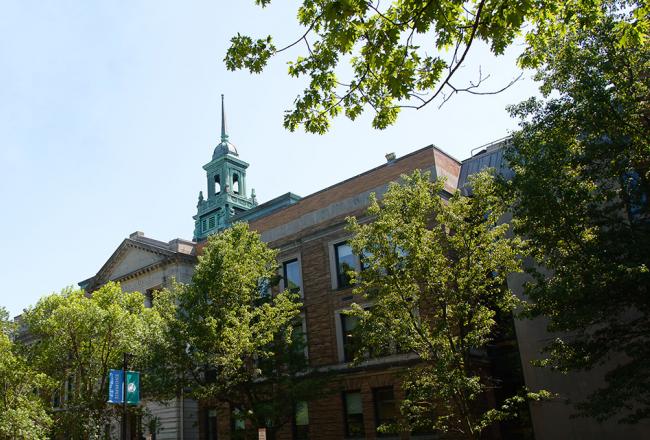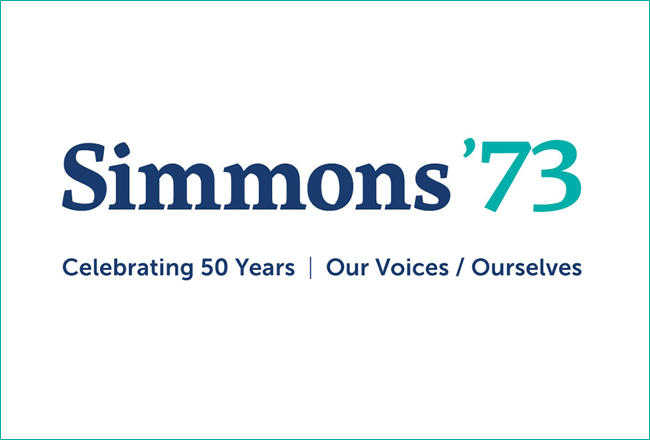 50th Reunion Class Gift
Visit the 50th Reunion Class Gift page for more information on how to make your special donation to Simmons in honor of this milestone celebration.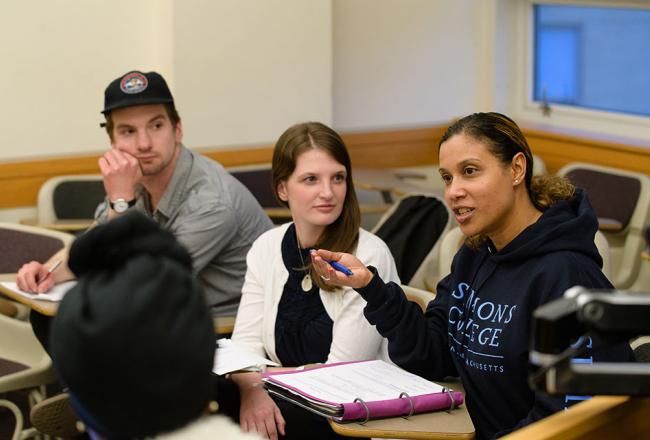 Make your Gift for Reunion Today!
Your philanthropy is helping to propel Simmons forward to benefit the next generation of students and has a profound impact across campus. Now is the perfect time to make your move, make it count, and support Simmons.
Give Now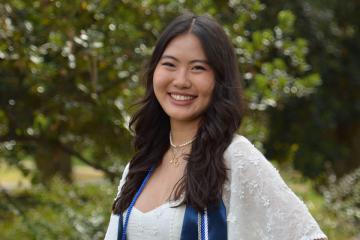 Jessica Wei, a 2022 graduate of Simmons University, has formed a path into the field of environmental science and sustainability. With a major in Environmental Science, specializing in the chemistry track, and minors in Sustainability and Economics, Jessica's journey has...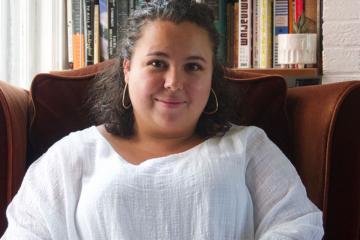 What led you to study social work at Simmons? I applied to both co-ed and women-centered colleges, but I was attracted to the small class sizes at Simmons. There was this idea that I would have a voice in the...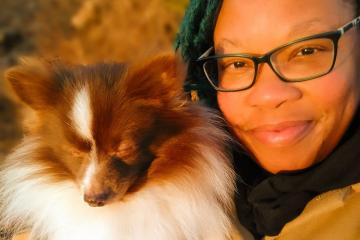 Stephanie Seales '09MA has touched many aspects of publishing throughout her career, and is using her understanding of the industry in her works as an author, career coach, book reviewer, and authenticity reader. What led you to study children's literature...
From Friday, April 28 to Sunday, April 30, the African American Alumni Association (AAAA) held the Black Alumnae/i Symposium, "The Power of Our Presence: Our Stories of Resistance, Resilience, and Restoration," on the Simmons campus. The celebration began on Friday...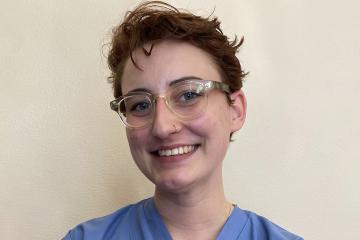 After Nora Monahan graduated from Simmons with a degree in Neuroscience in 2021, she promptly began a research position at a prominent mental health treatment and research center. While still engaging in full-time scientific research, she has taken on a...
Ariel Vanece, who completed the dual Children's Literature MA and Writing for Children MFA program in 2022, recently secured a two-book deal with Penguin / Rocky Pond Books. They spoke with us about what motivates them to write and how...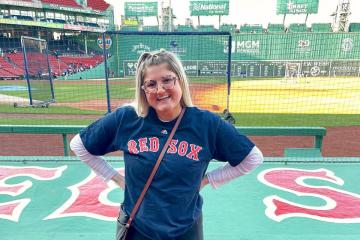 Emily Mills '19 shares how receiving a Pell grant impacted her experience as a first generation college student.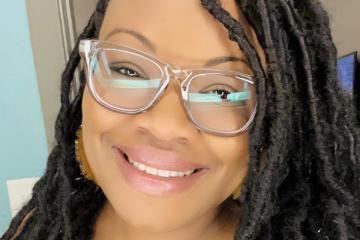 In her career and volunteer work, Keeva Haynes is passionate about gender and racial equity. Working at a major accounting, audit, and consulting firm, Haynes manages performance, planning, and evaluations operations across partners in the U.S. and Mexico, as well...
Upcoming Alumnae/i Events
Simmons University, 300 The Fenway, Boston, MA 02115
VU Rooftop Bar 133 East Cermak Road Chicago, IL 60616