Admission & Financial Aid
We are a community of learners, scholars, activists, and stewards of our planet. You'll discover, evolve and merge with a new kind of confidence. So, what are you waiting for? Join the Simmons community by applying today.
Join the dynamic Simmons community
Since our founding as a women's college, our students have challenged traditional gender norms. Our undergraduate women-centered community welcomes students from marginalized genders, including those who identify as women or do not fit into the gender binary. The Simmons story is one of growth, innovation, and a solid foundation - fueled by on-the-ground and online enrollment, and investments in its campus and technology.
Our admission team looks for students who are intellectually curious, show potential for growth and leadership, and who will thrive at Simmons. When you apply to Simmons, you're automatically reviewed for merit scholarships. We award these scholarships based on academic performance, leadership and involvement, community service, and your college essay. There are also full tuition scholarships that require separate applications and review process.
Contact Information
300 The Fenway
Boston, MA 02215
The Bonner Community Leaders Program at Simmons University is a unique opportunity for students who want to combine a strong commitment to service with personal growth, teamwork, leadership development, and scholarship. This fall, Simmons announced a new cohort of 11 Bonner Leaders. We spoke with three of them.
We asked first-generation student Gia Lebrun '24 about her perspective on the college experience and what advice she would give to prospective first-generation students.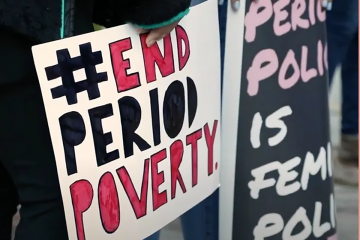 Menstrual equity is an under-discussed and under-researched topic within academia, politics, and the general populace. Katarina Sousa '24 is breaking the silence with her groundbreaking research and activism in Massachusetts.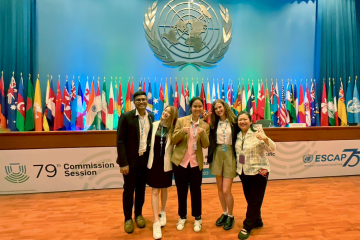 Laurel Murphy received a McGrath Global Research Grant to cover travel expenses for her internship at the United Nations Economic and Social Commission for Asia and the Pacific (UN ESCAP) Library in Bangkok, Thailand, a collection of UN official documents...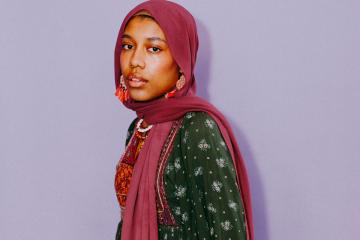 "To me the Ifill scholarship is just that: the inception of an amazing legacy and the prospect of a radical future." — Asiyah Herrera '25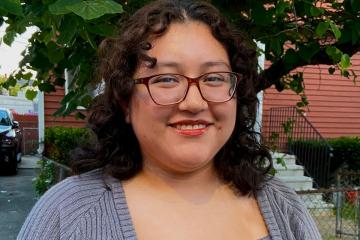 Ifill Scholar Carla Bamaca shares her passion for filmmaking and storytelling to inspire change.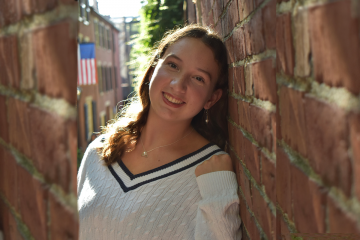 Incoming student Anna Kelly from South Kingstown, Rhode Island, received a $10,000 Gold Award Scholarship from the Girl Scouts, a special recognition for her community service project "Peer-to-Peer Program in Middle School." Kelly spoke with us about her passion for community service, mental health, and nursing.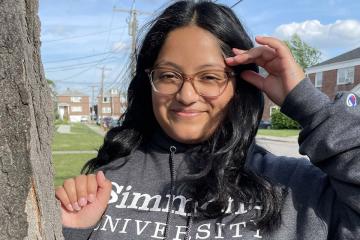 McLean Hospital recently launched Deconstructing Stigma: Changing Attitudes toward Mental Health. This campaign challenges popular and erroneous assumptions about psychiatric disorders. Social work major Marina McCollum is a participant in the program. She spoke with us about her personal experiences...
Meet our Woman on Campus
Our Woman on Campus, Saloni Kumar '23 takes us around Simmons University giving a closer view of the undergraduate culture of Simmons!
Meet Saloni