Admission & Financial Aid
We are a community of learners, scholars, activists, and stewards of our planet. You'll discover, evolve and merge with a new kind of confidence. So, what are you waiting for? Join the Simmons community by applying today.
Join the dynamic Simmons community
Since its founding in 1899, Simmons University's mission has been to expand opportunities for women, forging fields that advance equity and justice locally and globally. The Simmons story is one of growth, innovation, and a solid foundation - fueled by on-the-ground and online enrollment, and investments in its campus and technology.
Our admission team looks for students who are intellectually curious, show potential for growth and leadership, and who will thrive at Simmons. When you apply to Simmons, you're automatically reviewed for merit scholarships. We award these scholarships based on academic performance, leadership and involvement, community service, and your college essay. There are also full tuition scholarships that require separate applications and review process.
Contact Information
300 The Fenway
Boston, MA 02215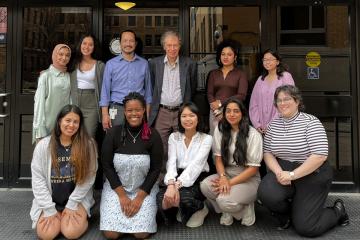 "I like to connect physics to healthcare, to give my students context," says Associate Professor of Physics Phillip Jason White. "I've worked in health care for over 20 years — in radiology, transplantation, cardiology, neurology — and I use all...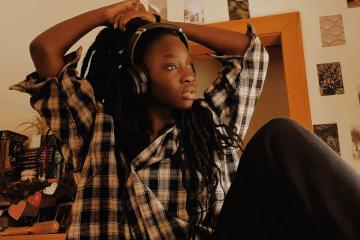 Congratulations to Anek Yen '24, recipient of the Ifill Scholarship! We spoke with Anek about how she plans to use her PR skills to support her passion for art and art museums. What are you studying at Simmons? I'm studying...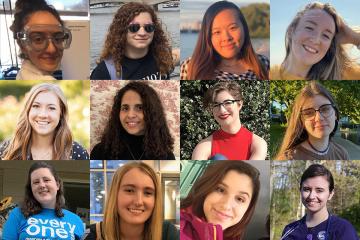 New Friendships "I made my very first Simmons friend at accepted students day, and coming into Simmons I was able to become good friends with her and her roommates. To the point where I felt comfortable inviting myself into their...
"I googled best online degree programs for women. Simmons popped up and my search was over," says [email protected] student Diane Junker '22. She wanted to complete the Bachelor's degree she started 38 years ago, and has since discovered a passion...
A Family Nurse Practitioner (FNP) student in the Simmons' RN - FNP Program, Hannah Careway '23MS shares what inspires and sustains her in training for her first Boston Marathon.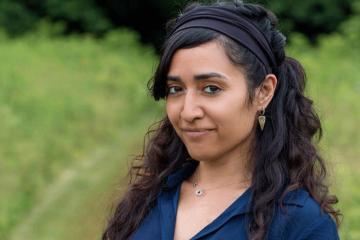 Rashida Hagakore '24 is completing her undergraduate degree through [email protected], and planning to combine her artistic strengths with a newly developed business acumen.
When nursing major Holly Wright '25 came to Simmons last fall, she didn't expect to spend so much time studying art. As part of the Simmons PLAN (Purpose Leadership ActioN) core curriculum, Wright registered for the Boston course, "Isabella Stewart...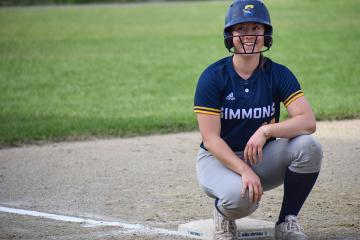 Tell us about being selected to participate in the Ifill Forum. I'm incredibly honored. Being selected for the Ifill Forum was completely unexpected and so exciting! I still don't know who recommended me, but I know Professor Griffith, the panel...
Meet our Woman on Campus
Our Woman on Campus, Saloni Kumar '23 takes us around Simmons University giving a closer view of the undergraduate culture of Simmons!
Meet Saloni