Admission & Financial Aid
You'll work, discover, evolve, and emerge with a new kind of confidence. So what are you waiting for? Apply today!
Join our dynamic community
Our admission team looks for students who are intellectually curious, show potential for growth and leadership, and who will thrive at Simmons.
When you apply to Simmons, you're automatically reviewed for merit scholarships. We award these scholarships based on academic performance, leadership and involvement, community service, and your college essay. There are also full tuition scholarships that require separate applications and review process.
Contact Information
Having trouble deciding what to do? Contact the Office of Undergraduate Admission. We'll be glad to help you out.
300 The Fenway
Boston, MA 02215

(617) 521-2051
Apply to Simmons
So you know that Simmons is a great place to be, you've checked the requirements and deadlines, maybe even come for a visit...now you're ready to apply!
How to Apply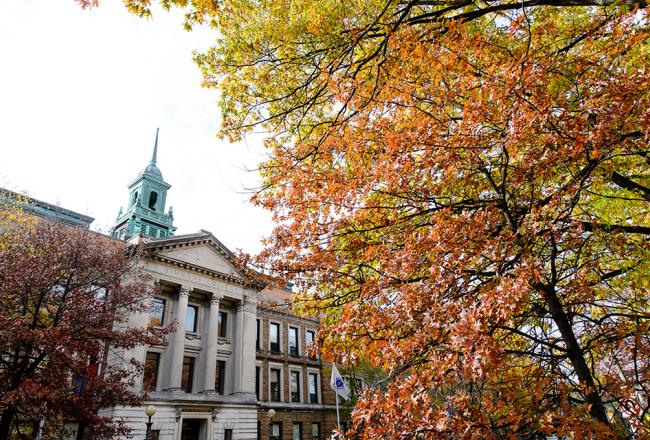 Visit Simmons
Curious about life at Simmons University? Come see for yourself! You can tour campus, sit in on a class, learn about financial aid, and check out our athletic teams and student activities.
Visit Us
Tuition & Financial Aid
When choosing a college, you should not only consider the cost, but also the expected return on your investment. At Simmons, 100% of first-year students receive financial assistance.
Charlotte tells us about her experience as the Sustainability Club President and her internship at NASA this summer!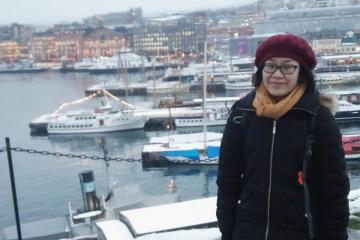 We caught up with Julia about pursuing psychology and the important lessons she learned at Simmons.
School of Business student Anastasia Maher shares her internship experience.
What's your major? Social work with a minor in communications. Where are you from? Los Angeles, CA. What made you choose Simmons? I chose Simmons for a few reasons — the first was because it is one of the...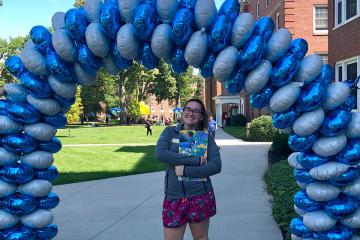 When I think back to my first year, I'm reminded of how much I've grown since coming to Simmons. Enjoy your first year and know that it is only the beginning of your journey! You never know what opportunities you'll earn or communities you'll find.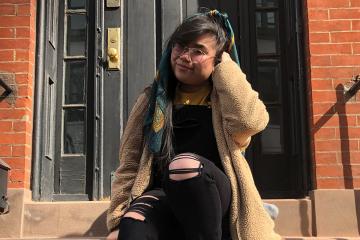 I'm excited to meet orientees, see Orientation Leaders thrive, and to see the other Orientation Captains shine!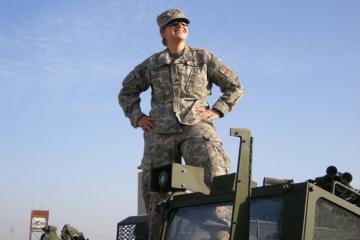 We spoke with Kate about her journey from the Army to Simmons University, and what Memorial Day means to her.
We caught up with Samantha about her experience as a first generation student and what inspired her to become an academic mentor.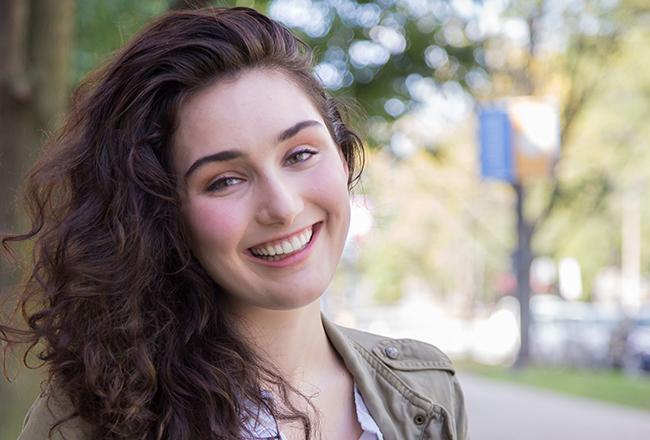 Meet our Woman on Campus
Our Woman on Campus, Maralee Mitchell '20 takes us around Simmons University giving a closer view of the undergraduate culture of Simmons!
Meet Maralee
Undergraduate Admission Events
300 The Fenway, Main College Building
300 The Fenway, Main College Building