Admission & Financial Aid
You'll work, discover, evolve, and emerge with a new kind of confidence. So what are you waiting for? Apply today!
Join our dynamic community
Our admission team looks for students who are intellectually curious, show potential for growth and leadership, and who will thrive at Simmons.
When you apply to Simmons, you're automatically reviewed for merit scholarships. We award these scholarships based on academic performance, leadership and involvement, community service, and your college essay. There are also full tuition scholarships that require separate applications and review process.
Contact Information
Having trouble deciding what to do? Contact the Office of Undergraduate Admission. We'll be glad to help you out.
300 The Fenway
Boston, MA 02215

(617) 521-2051
Apply to Simmons
So you know that Simmons is a great place to be, you've checked the requirements and deadlines, maybe even come for a visit...now you're ready to apply!
How to Apply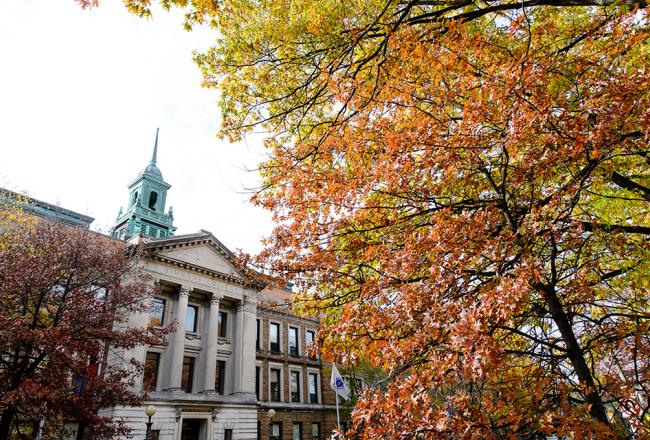 Visit Simmons
Curious about life at Simmons University? Come see for yourself! You can tour campus, sit in on a class, learn about financial aid, and check out our athletic teams and student activities.
Visit Us
Tuition & Financial Aid
When choosing a college, you should not only consider the cost, but also the expected return on your investment. At Simmons, 100% of first-year students receive financial assistance.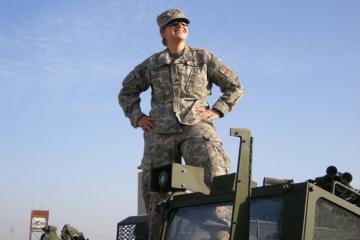 We spoke with Kate about her journey from the Army to Simmons University, and what Memorial Day means to her.
We caught up with Samantha about her experience as a first generation student and what inspired her to become an academic mentor.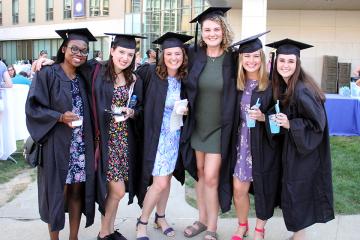 Graduating seniors share their favorite memories from Simmons!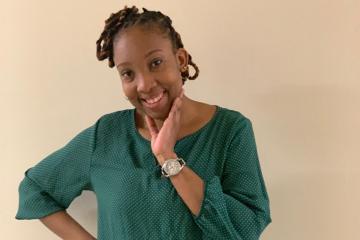 Dix Scholar, Sheena Pennie '23 tells us what inspired her to return to school for nursing and her advice for other adult learners. Why did you decide to attend Simmons? I decided on Simmons because it's a women's undergraduate education...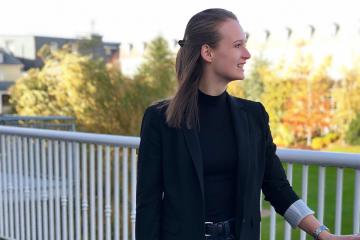 Sophie Flynn '20 discusses her internships and gives valuable advice for going after big opportunities. Can you tell us about your co-op at Biogen? What were your duties? At my previous full-time co-op with Biogen, I joined the Organization Effectiveness...
What made you choose your program at Simmons? I really loved all of the faculty I spoke with when I was touring, and how student-focused the programs are. Every faculty member I spoke with, or have worked with in my...
We caught up with Christina about her time at Simmons and how studying abroad changed her life. Why did you decide to come to Simmons? Initially, I just knew that I wanted to be in Boston. I met with Simmons...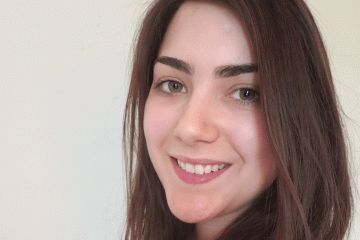 Dix Scholar, Amy Worth '19 on her learning experiences beyond the classroom. What does it mean to be a Dix Scholar? The Dorothea Lynde Dix Scholars Program is for women over the age of 24 or for women pursuing a...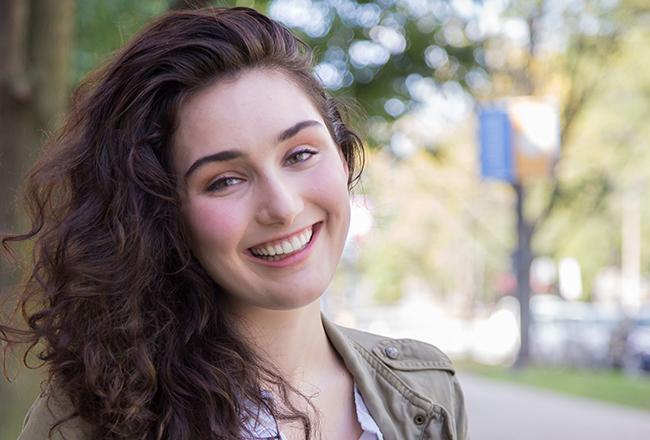 Meet our Woman on Campus
Our Woman on Campus, Maralee Mitchell '20 takes us around Simmons University giving a closer view of the undergraduate culture of Simmons!
Meet Maralee
Undergraduate Admission Events
300 The Fenway, Main College Building
300 The Fenway, Main College Building
300 The Fenway, Main College Building