Admission & Financial Aid
We are a community of learners, scholars, activists, and stewards of our planet. You'll discover, evolve and merge with a new kind of confidence. So, what are you waiting for? Join the Simmons community by applying today.
Join the dynamic Simmons community
Since its founding in 1899, Simmons University's mission has been to expand opportunities for women, forging fields that advance equity and justice locally and globally. The Simmons story is one of growth, innovation, and a solid foundation - fueled by on-the-ground and online enrollment, and investments in its campus and technology.
Our admission team looks for students who are intellectually curious, show potential for growth and leadership, and who will thrive at Simmons. When you apply to Simmons, you're automatically reviewed for merit scholarships. We award these scholarships based on academic performance, leadership and involvement, community service, and your college essay. There are also full tuition scholarships that require separate applications and review process.
Contact Information
300 The Fenway
Boston, MA 02215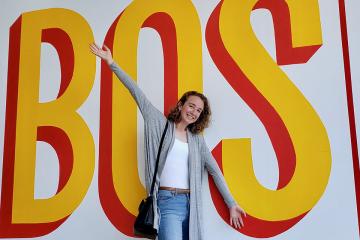 We caught up with Sara Mitchell '22 about her experience in Simmons PLAN, which sparked an interest in educational equity — an interest she's carried throughout her college career.
From attending team meetings to pitching stories, Katie Cole loved every aspect of her fellowship with PBS NewsHour. We caught up with Katie about this experience and getting her work promoted on-air by Judy Woodruff herself.
Natarajan is the creative vision behind "Re-assembling" and "Bound Together." Both exhibits are currently on display in the Management and Academic Building (4th floor) and the Main College Building (4th floor). Learn about her journey.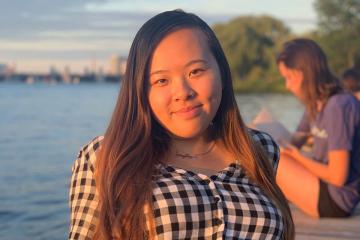 When Jenny Huynh '22 came to Simmons, she was looking for a place to grow. Four years later, Jenny reflects on the many lessons she's learned from the vibrant Simmons community to her cross-cultural internship in the Netherlands.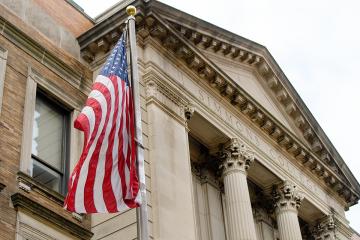 After ten years in the military, Rebecca Mitchell '22 is embracing civilian life. In fall 2020, she enrolled at Simmons as an undergraduate for a second bachelor's degree, via the Post-9/11 GI Bill.
What does Estela Raya-Fouts '24 love about being a political science major? The supportive faculty! Check out how Raya-Fouts is combining the political science, Spanish and migration studies programs to pursue a career with immigrant populations.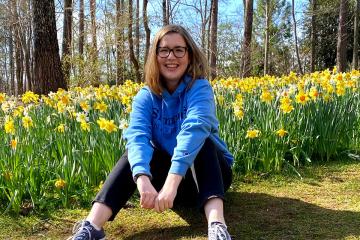 For Emma Harrison '22, the lessons she gained through her PLAN courses are endless. From gaining a deeper understanding of Boston to informing her career path, Emma is excited to take these lessons and make a positive impact.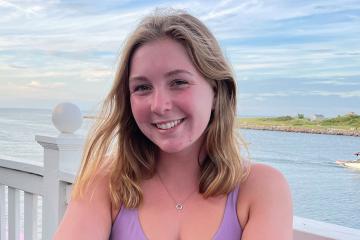 Simmons Academic Mentor, Sydney Iannantuono, tells us what she loves about being an exercise science major and why she thinks her program has the best faculty.
Meet our Woman on Campus
Our Woman on Campus, Saloni Kumar '23 takes us around Simmons University giving a closer view of the undergraduate culture of Simmons!
Meet Saloni