Student Story
"I googled best online degree programs for women. Simmons popped up and my search was over," says [email protected] student Diane Junker '22. She wanted to complete the Bachelor's degree she started 38 years ago, and has since discovered a passion...
Student Story
A Family Nurse Practitioner (FNP) student in the Simmons' RN - FNP Program, Hannah Careway '23MS shares what inspires and sustains her in training for her first Boston Marathon.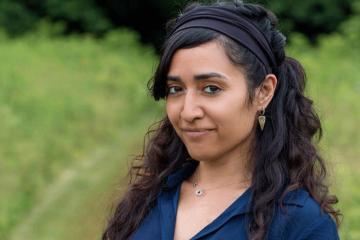 Student Story
Rashida Hagakore '24 is completing her undergraduate degree through [email protected], and planning to combine her artistic strengths with a newly developed business acumen.
Student Story
When nursing major Holly Wright '25 came to Simmons last fall, she didn't expect to spend so much time studying art. As part of the Simmons PLAN (Purpose Leadership ActioN) core curriculum, Wright registered for the Boston course, "Isabella Stewart...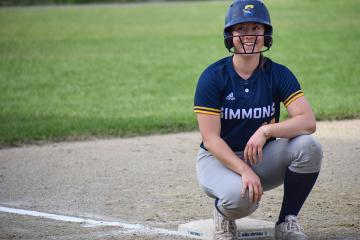 Student Story
Tell us about being selected to participate in the Ifill Forum. I'm incredibly honored. Being selected for the Ifill Forum was completely unexpected and so exciting! I still don't know who recommended me, but I know Professor Griffith, the panel...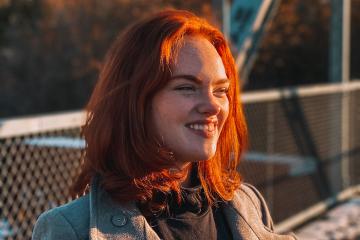 Student Story
Kate Farrell '23 fill us in on participating in the Ifill Forum and how alumna Gwen Ifill's legacy is felt in the Simmons classroom.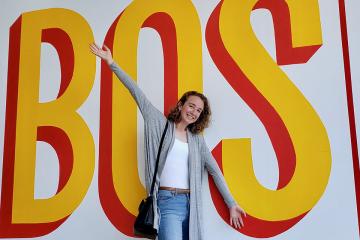 Student Story
We caught up with Sara Mitchell '22 about her experience in Simmons PLAN, which sparked an interest in educational equity — an interest she's carried throughout her college career.
Student Story
From attending team meetings to pitching stories, Katie Cole loved every aspect of her fellowship with PBS NewsHour. We caught up with Katie about this experience and getting her work promoted on-air by Judy Woodruff herself.
Student Story
Natarajan is the creative vision behind "Re-assembling" and "Bound Together." Both exhibits are currently on display in the Management and Academic Building (4th floor) and the Main College Building (4th floor). Learn about her journey.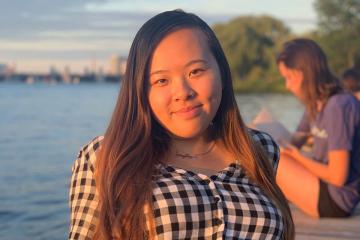 Student Story
When Jenny Huynh '22 came to Simmons, she was looking for a place to grow. Four years later, Jenny reflects on the many lessons she's learned from the vibrant Simmons community to her cross-cultural internship in the Netherlands.