Study Abroad
The Center for Global Education, located in the Center for Student Success, oversees all study abroad opportunities and university exchange partnerships, international student services and many initiatives to help globalize your Simmons experience.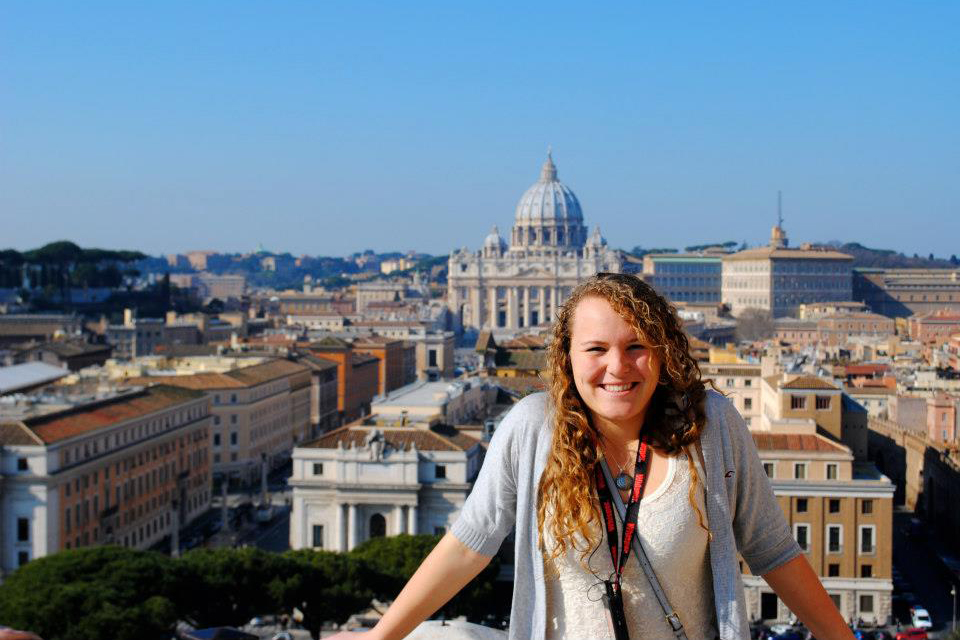 Get started on your adventure
We strive to cultivate the intercultural competency of our students, empowering them to embrace the rich diversity of world cultures. Through our robust portfolio of international opportunities, students will develop the cross-cultural and leadership skills essential to succeeding in an increasingly global society.
We offer more than 90 different international experiences, including semester and academic year abroad, faculty-led travel courses, internships, and volunteer abroad. Our study abroad and international programs open up a world of academic and professional opportunities, and once-in-a-lifetime adventures.
As a member of the Colleges of the Fenway, a collaborative of five neighboring Boston-based colleges and universities in the Fenway area, you'll have even more opportunities to study abroad.
"The study abroad office at Simmons helped me figure out which opportunities and paths of study I most want to pursue. I decided to study in Granada, Spain for a month. I would go again in a heartbeat."

Sarah O'Reilly '14
Center for Global Education
Center for Student Success, Ground Floor, Lefavour Hall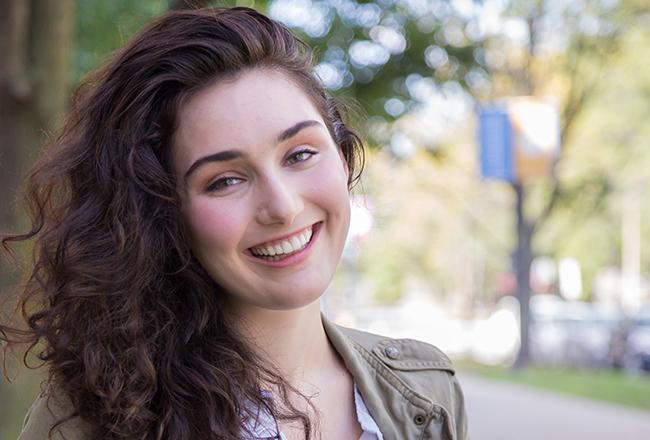 Internship in China
Maralee Mitchell '20 interned in Dongguan, China for a global manufacturing company. Check out the highlights from her trip!
More Videos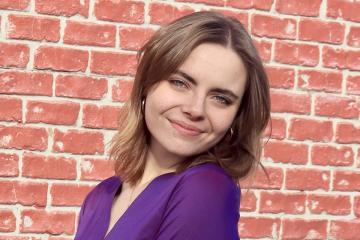 Writing major Lilian Kaula spent a semester in Germany, thanks to a partnership between Simmons University and the Freie Universität Berlin European Studies Program (FU-BEST) . She shares her experiences taking college coursework and immersing herself in German culture. What...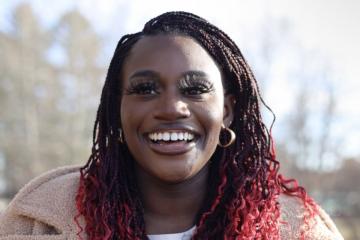 Pre-med student Kadijah McClean spent a portion of last summer in Milan as a Doctors in Italy Fellowship Program participant. She spoke with us about her transformative experience working and traveling abroad. Tell us about the Doctors in Italy Fellowship...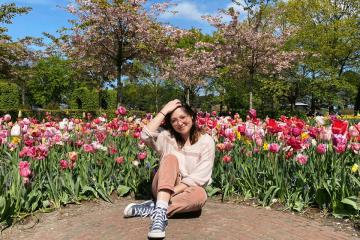 Tell us about your Simmons experience. Simmons was all about growth for me. I'm from a relatively small town in Indiana, so moving to Boston was a big step. It gave me a chance to be an individual, separate from...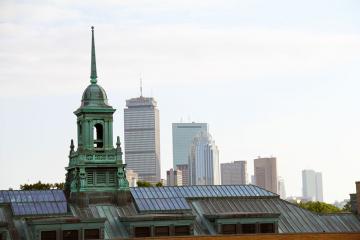 The Simmons World Challenge is about learning from an international perspective — but how do you learn internationally with the COVID-19 travel restrictions? Professor Kristina Pechulis and Samantha Margolin '23 tell us how students still learned global lessons.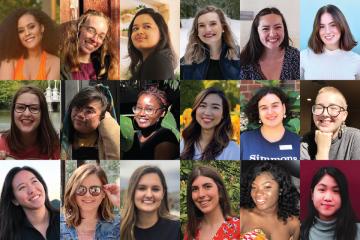 Graduating seniors in the Class of 2021 share their favorite memories from Simmons!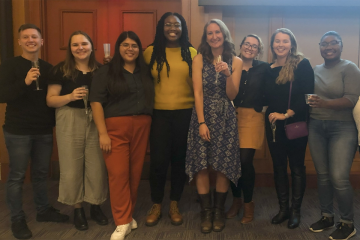 Graduating seniors share their favorite memories from Simmons!
Kalei Porter '20 is a keynote speaker at the 2020 Undergraduate Symposium!
Hannah tells us why math is her passion and takes us through her journey to Rwanda.