Apply to Honors
Admission to the Simmons Honors Program is highly selective. The program is designed for students with strong analytical and writing skills who seek a rigorous intellectual community and challenging experiential learning opportunities.
Join the Honors Program
Interested students should complete the application for the Honors Program (online or via mail) and submit it to the Admission Office.
An Honors Steering Committee reviews each application and selects the entering class. The application deadline for the Honors Program is February 1st. The Honors Application is also part of the Common Application, so you can complete it when you initially apply to Simmons.
How to apply
The application to the Honors Program requires two short essays.
Essay 1: Please answer the following question in approximately 150 words:
As you can see from the Simmons website, leadership is central to our mission. Honors students in particular naturally gravitate toward leadership positions on campus and in the surrounding community. Pick one organization at Simmons or in the local Boston community that you would like to get involved in, and tell us how being of a member of the Honors Program will be beneficial to you in this role.
Essay 2: Please pick ONE of the following questions and respond to it in a 1-page essay of approximately 400 words. Note that this essay should demonstrate your critical thinking and analytical skills, moving beyond a mere opinion statement. 
Will social media help or hurt your college and career goals? 
A recent New York Times article stated that many believe that members of your generation are growing up in a colorblind society. And yet, the article goes on, "racial tensions are playing out in new ways among young adults." Do you agree or disagree with this statement? In other words, is your generation really "postracial"?
What can older people learn from your generation? 
When should we compromise, and when should we stand firm in our own views/beliefs?
Students should upload their essay to their application or send us an email with the subject line "Honors Application." On each page of the document please include your full name and date of birth.
We caught up with Sangha about her internship and what inspired her to pursue a degree in political science.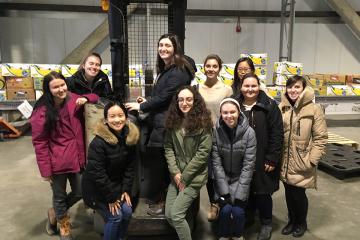 Beyza tells us about her experience with the Honors Program and Alternative Spring Break. How did you choose your major? I've always had a passion for chemistry and biology ever since high school, but I knew that I wouldn't be...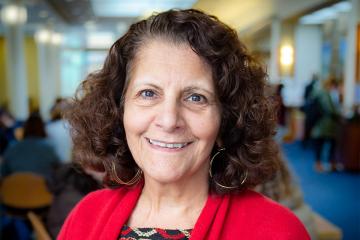 We spoke with Diane Grossman about her role and her passion for philosophy. What is your academic background? I went to Vassar College, and then went to New York University, where I completed a PhD. Interestingly, Vassar went co-ed during...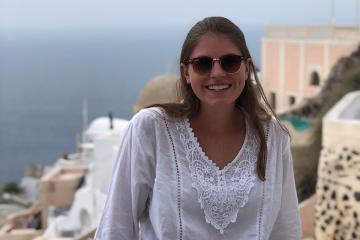 We caught up with Gabby about studying abroad, her internship experience and why she loves the honors program! On coming to Simmons I knew that Simmons would allow me to connect with my professors and give me opportunities to grow...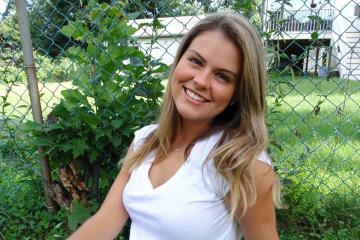 We caught up with Sarah about the Honors Program and why she loves Simmons' nursing program! On coming to Simmons First and foremost, I've known I wanted to be a nurse since my junior year of high school — the...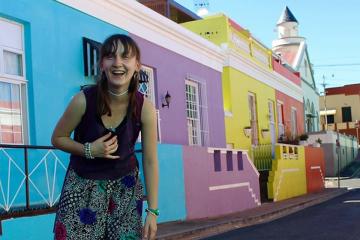 Hannah tells us about studying abroad in South Africa and how the Honors Program helped her get there. On choosing Simmons Simmons gave me the opportunity to experience living in Boston while also benefiting from a small campus environment, with...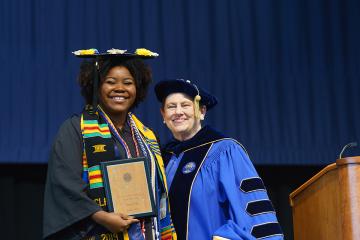 How did you choose your major? I've always loved chemistry and the Simmons biochemistry program gives me the freedom to explore biology, chemistry, and my interest in public health. This program also fulfills pre-med requirements, which means that I'll be...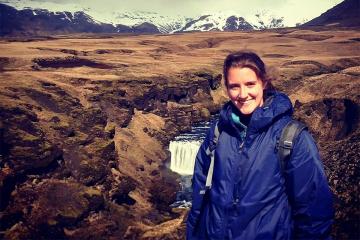 Alicia Healey '18 tells us how Simmons is preparing her for a career in biomedical research. What made you make the move to come to Simmons? I first heard about Simmons from my aunt who was an adjunct professor in...