Apply to Honors
Admission to the Simmons Honors Program is highly selective. The program is designed for students with strong analytical and writing skills who seek a rigorous intellectual community and challenging experiential learning opportunities.
Join the Honors Program
Interested students should complete the application for the Honors Program (online or via mail) and submit it to the Admission Office.
An Honors Steering Committee reviews each application and selects the entering class. Please apply for the Honors program by your application deadline, and no later than February 1st. The Honors Application is also part of the Common Application, so you can complete and submit it when you apply to Simmons.
How to apply
The application to the Honors Program requires two essays.
Essay 1: Please answer the following question in approximately 150 words:
As you can see from the Simmons website, leadership is central to our mission. Honors students in particular naturally gravitate toward leadership positions on campus and in the surrounding community. Pick one organization at Simmons or in the local Boston community that you would like to get involved in, and tell us how being of a member of the Honors Program will be beneficial to you in this role.
Essay 2: Please pick ONE of the following questions and respond to the question in approximately 500 words. Note that this essay should demonstrate your critical thinking and analytical skills, moving beyond a mere opinion statement.
What have you learned about yourself, both as a student/learner and as a person, from your experiences during the pandemic? How might those lessons translate to your ability to succeed at Simmons and in the Honors Program?
U.S. citizens are now living in an era that has been referred to as an era of "racial reckoning." What does that term mean to you? How do you think your college experience might change and/or deepen your views on race?
What can older people learn from your generation?
When should we compromise, and when should we stand firm in our own views/beliefs?
Students should submit their essays here. On each page of the document please include your full name and date of birth.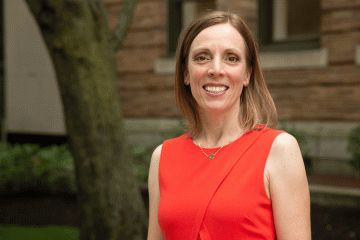 Professor Špela Trefalt tells us about her upcoming "Coach Approach to Leadership" course and what we can learn by researching the struggles and successes of working women.
Third-generation student, Sara Getman '22 tells us about her experience in the Honors Program and what it means to carry on the Simmons legacy.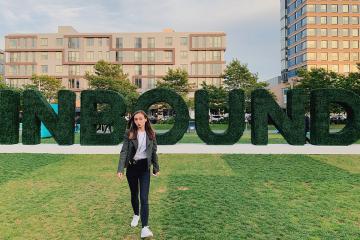 Lauren Kaye '20 tells us about her internship with HubSpot's INBOUND conference and what it was like seeing her hard work on display.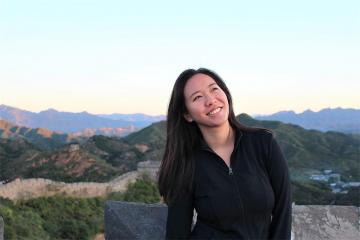 We caught up with Sangha about her internship and what inspired her to pursue a degree in political science.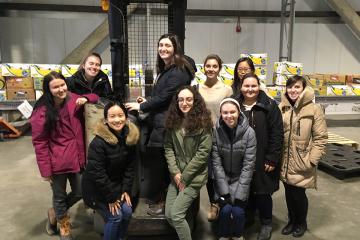 Beyza tells us about her experience with the Honors Program and Alternative Spring Break. How did you choose your major? I've always had a passion for chemistry and biology ever since high school, but I knew that I wouldn't be...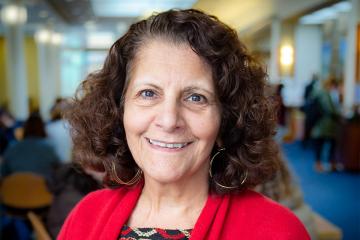 We spoke with Diane Grossman about her role and her passion for philosophy. What is your academic background? I went to Vassar College, and then went to New York University, where I completed a PhD. Interestingly, Vassar went co-ed during...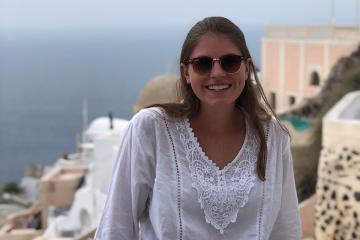 We caught up with Gabby about studying abroad, her internship experience and why she loves the honors program! On coming to Simmons I knew that Simmons would allow me to connect with my professors and give me opportunities to grow...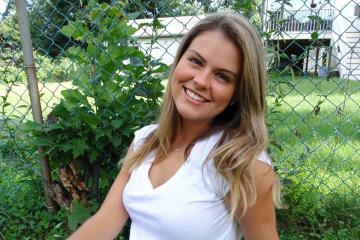 We caught up with Sarah about the Honors Program and why she loves Simmons' nursing program! On coming to Simmons First and foremost, I've known I wanted to be a nurse since my junior year of high school — the...