Colleges of the Fenway
Simmons is part of the Colleges of the Fenway, a collaborative of five neighboring Boston-based colleges and universities in the Fenway area.
Through the Colleges of the Fenway you can take courses, attend events, participate in intramural sports, join performing arts programs and clubs, and much more at any of the member institutions. The Colleges of the Fenway also offer many different study abroad resources from short-term courses to a semester abroad or a service trip abroad.
Through the Colleges of the Fenway, you can experience the best of both worlds: studying and living in a small-college community while enjoying the resources of a larger academic environment.
Member Institutions
Five Colleges. Endless Opportunities.
The hallmark of the five college consortium, cross-registration enables undergraduate students to take courses that may not be offered at their home institution, in addition to the chance to create unique academic minors.
courses
Over 2,000 courses are available to Simmons undergraduate students through cross-registration within the Colleges of the Fenway.
students within the Colleges of the Fenway
With so many students within one square mile it's easy to meet friendly people — and make friends.
full-time faculty
Through courses at any of the Colleges of the Fenway you will have the opportunity to work with faculty who are experts in their fields.
Clubs, Sports, and Events
The COF hosts yearly events like block parties, carnivals, movie nights, intramural sports, and fitness classes. All the clubs and organizations of each of the five COF member institutions are open to you.
Colleges of the Fenway Newsletter
Want to be updated on events and updates related to our Colleges of the Fenway (COF) consortium? Sign up to be added to the COF Mailing List to receive their newsletter and stay informed on the goings-on within the COF consortium!
Shout-outs to Colleges of the Fenway
Congratulations to Yasmeen Ibrahim '22, recipient of the Ifill Scholarship! We spoke with Yasmeen about her passion for design and her ambition to elevate her community by shining a positive light on her traditions and values.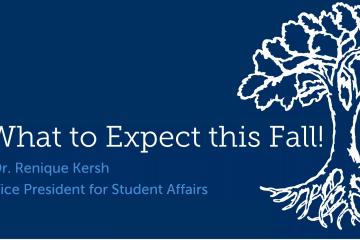 This panel discussed what incoming first-year students can expect this summer and during their first semester at Simmons.
Third-generation student, Sara Getman '22 tells us about her experience in the Honors Program and what it means to carry on the Simmons legacy.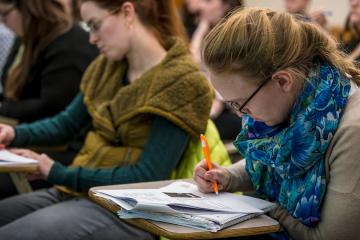 A new minor in Health Humanities offers students a broad perspective Simmons University and the Massachusetts College of Pharmacy and Health Science (MCPHS) have created a shared program in Health Humanities, funded by a Davis Grant. The Health Humanities minor...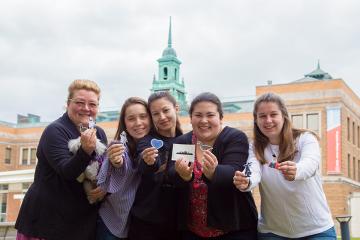 Professor Teresa Nelson's entrepreneurship class seeks to build unity on campus with their company, SimScenes Stickers. Simmons students won the Colleges of the Fenway (COF) Entrepreneurship Competition in the first COF "Feasibility Faceoff." Eight teams from Emmanuel, Wentworth, MassArt and...