Why Simmons
Can't decide between a small, close-knit college, a bustling, big-city university or an online program that fits into your life? Good news — at Simmons, you'll find all three!
Discover a Transformational Education Designed to Work For You
Located in the heart of Boston, Simmons provides you with all the benefits of a small college campus, plus the unparalleled opportunities of a large university. Our digital campus expands our campus footprint far beyond New England — so you can become part of the vibrant Simmons student community, no matter where you live.
You'll experience our innovative curriculum, which allows you to customize your course of study. Whether you're undecided about your major or have already found your dream career, you'll find your passion and develop your unique leadership style.
If you join us on our Boston campus, the city is yours. You'll find internships, clinicals, and jobs in many fields, including healthcare, education, technology, and business. Boston also offers endless social and cultural opportunities to explore, so take in the bright lights or chill on the quad — it's your move!
Or, you can join us online in a program designed to work within your lifestyle. You'll learn in immersive, live online classes with a small group of motivated peers and complete faculty-designed interactive coursework at your own pace between class sessions. You'll be a fully integrated student in the Simmons community, welcome to join us for events and organizations beyond the classroom.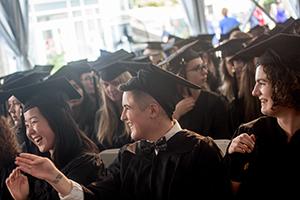 89% of Simmons graduates are employed or in graduate school within 6 months of graduation
Our focus on leadership development ensures that you build the skills and confidence you need to pursue higher positions, negotiate your salary, and leverage your career potential.
of on-campus Simmons students complete internships, clinicals, fieldwork or research projects
With Boston as our backyard, our students have easy access to learning opportunities in the city (and beyond!)
of first-year students receive financial assistance
Our Student Financial Service Counselors are assigned to students and families from day one. They are devoted to helping you navigate the financial aid process throughout your education at Simmons.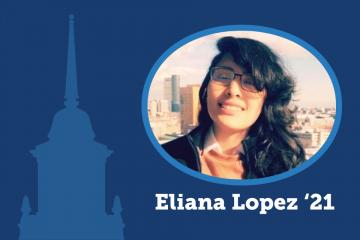 After completing a competitive fellowship program with Hack.Diversity, Eliana was matched as a Software Engineering Intern with Boston-based start-up, Owl Labs, creators of the "Meeting Owl," one of TIME's 100 Best Inventions of 2020!
Congratulations to Yasmeen Ibrahim '22, recipient of the Ifill Scholarship! We spoke with Yasmeen about her passion for design and her ambition to elevate her community by shining a positive light on her traditions and values.
Congratulations to Abrielle Cunningham '23, recipient of the Ifill Scholarship! Learn more about Abrielle's ambitions and how she hopes to do amazing things, just like Gwen Ifill.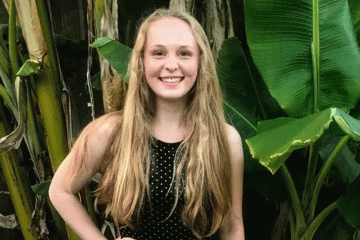 Computer science student Tabitha Miles '22 has been accepted into the Summer Undergraduate Research Program to research gender disparities in coding bootcamps versus traditional computer science degrees.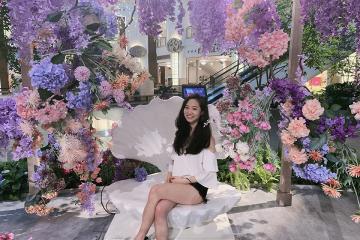 Congratulations to Melody Tuan '22, recipient of the Ifill Scholarship! Melody shares why she loves the Simmons community and the unimaginable power of Simmons students.
Congratulations to Livic Inoa '22, recipient of the Ifill Scholarship! Learn more about Livic's journey to Simmons and the many influential professors that have helped along the way.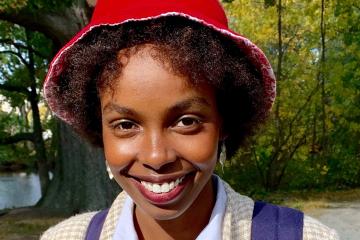 Congratulations to Ganad Neka '23, recipient of the Ifill Scholarship! Read how Ganad hopes to be an inspiration to immigrants and refugees who have had similar experiences to hers.
As Student Body President and mentor for Strong Women, Strong Girls, Kayla Zarella '21 understands the importance of developing empowering, inclusive communities. Read Kayla's thoughts on the last four years and how Simmons helped shape her into a true leader.