Why Simmons
Can't decide between a small, close-knit college, a bustling, big-city university or an online program that fits into your life? Good news — at Simmons, you'll find all three!
Discover a Transformational Education Designed to Work For You
Located in the heart of Boston, Simmons provides you with all the benefits of a small college campus, plus the unparalleled opportunities of a large university. Our digital campus expands our campus footprint far beyond New England — so you can become part of the vibrant Simmons student community, no matter where you live.
You'll experience our innovative curriculum, which allows you to customize your course of study. Whether you're undecided about your major or have already found your dream career, you'll find your passion and develop your unique leadership style.
If you join us on our Boston campus, the city is yours. You'll find internships, clinicals, and jobs in many fields, including healthcare, education, technology, and business. Boston also offers endless social and cultural opportunities to explore, so take in the bright lights or chill on the quad — it's your move!
Or, you can join us online in a program designed to work within your lifestyle. You'll learn in immersive, live online classes with a small group of motivated peers and complete faculty-designed interactive coursework at your own pace between class sessions. You'll be a fully integrated student in the Simmons community, welcome to join us for events and organizations beyond the classroom.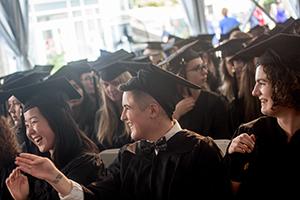 91% of Simmons graduates are employed or in graduate school within 6 months of graduation
Our focus on leadership development ensures that you build the skills and confidence you need to pursue higher positions, negotiate your salary, and leverage your career potential.
of on-campus Simmons students complete internships, clinicals, fieldwork or research projects
With Boston as our backyard, our students have easy access to learning opportunities in the city (and beyond!)
of first-year students receive financial assistance
Our Student Financial Service Counselors are assigned to students and families from day one. They are devoted to helping you navigate the financial aid process throughout your education at Simmons.
Neuroscience major, Grace Gile '21, tells us about her experience as a psychiatric technician, her favorite memories with the Simmons University Dance Company, and finding joy while spending time at home during the pandemic.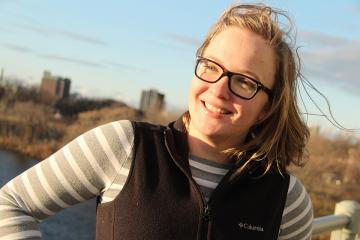 We spoke with Emma about her internships with NARAL Pro-Choice Massachusetts and the Planned Parenthood League of Massachusetts, and why protecting reproductive health is a game-changer.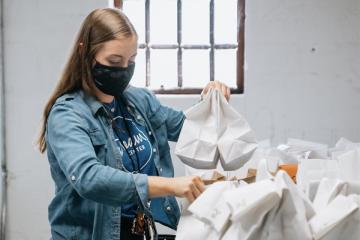 We caught up with Kylie about her internship with the Columbus Dream Center during the height of the COVID-19 pandemic.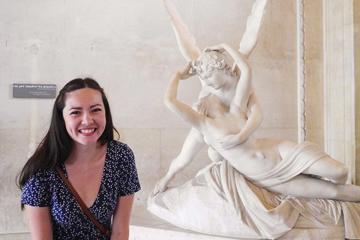 We caught up with Catrina about her experience transferring to Simmons.
In honor of National Voter Registration Day, we caught up with Massachusetts Women's Political Caucus intern, Julianna Fernandez '21.
Data science & analytics and biostatistics major, Rachel Kiersten Beaulieu '22, received funding for her research comparing the graduation rates of women in computer science programs and coding bootcamps.
We caught up with first-year, Jada Riley '24, about her experience protesting on her graduation day and why this moment was more important than her commencement.
Last fall, Maegan Bernier '20 and Shelby Young '21 were selected to attend Forté Conferences for Undergraduate Women. We caught up with Bernier and Young about the valuable lessons they learned from these experiences.