Why Simmons
Can't decide between a small, close-knit college, a bustling, big-city university or an online program that fits into your life? Good news — at Simmons, you'll find all three!
Discover a Transformational Education Designed to Work For You
Located in the heart of Boston, Simmons provides you with all the benefits of a small college campus, plus the unparalleled opportunities of a large university. Our digital campus expands our campus footprint far beyond New England — so you can become part of the vibrant Simmons student community, no matter where you live.
You'll experience our innovative curriculum, which allows you to customize your course of study. Whether you're undecided about your major or have already found your dream career, you'll find your passion and develop your unique leadership style.
If you join us on our Boston campus, the city is yours. You'll find internships, clinicals, and jobs in many fields, including healthcare, education, technology, and business. Boston also offers endless social and cultural opportunities to explore, so take in the bright lights or chill on the quad — it's your move!
Or, you can join us online in a program designed to work within your lifestyle. You'll learn in immersive, live online classes with a small group of motivated peers and complete faculty-designed interactive coursework at your own pace between class sessions. You'll be a fully integrated student in the Simmons community, welcome to join us for events and organizations beyond the classroom.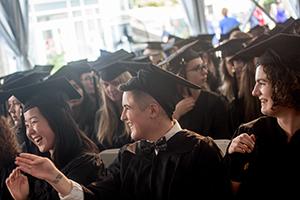 89% of Simmons graduates are employed or in graduate school within 6 months of graduation
Our focus on leadership development ensures that you build the skills and confidence you need to pursue higher positions, negotiate your salary, and leverage your career potential.
of on-campus Simmons students complete internships, clinicals, fieldwork or research projects
With Boston as our backyard, our students have easy access to learning opportunities in the city (and beyond!)
of first-year students receive financial assistance
Our Student Financial Service Counselors are assigned to students and families from day one. They are devoted to helping you navigate the financial aid process throughout your education at Simmons.
From attending team meetings to pitching stories, Katie Cole loved every aspect of her fellowship with PBS NewsHour. We caught up with Katie about this experience and getting her work promoted on-air by Judy Woodruff herself.
Natarajan is the creative vision behind "Re-assembling" and "Bound Together." Both exhibits are currently on display in the Management and Academic Building (4th floor) and the Main College Building (4th floor). Learn about her journey.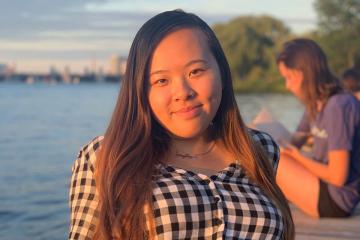 When Jenny Huynh '22 came to Simmons, she was looking for a place to grow. Four years later, Jenny reflects on the many lessons she's learned from the vibrant Simmons community to her cross-cultural internship in the Netherlands.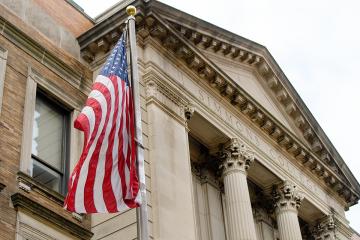 After ten years in the military, Rebecca Mitchell '22 is embracing civilian life. In fall 2020, she enrolled at Simmons as an undergraduate for a second bachelor's degree, via the Post-9/11 GI Bill.
What does Estela Raya-Fouts '24 love about being a political science major? The supportive faculty! Check out how Raya-Fouts is combining the political science, Spanish and migration studies programs to pursue a career with immigrant populations.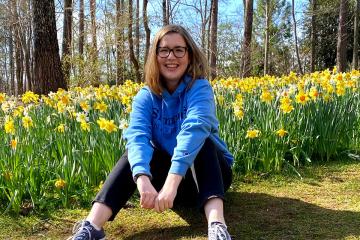 For Emma Harrison '22, the lessons she gained through her PLAN courses are endless. From gaining a deeper understanding of Boston to informing her career path, Emma is excited to take these lessons and make a positive impact.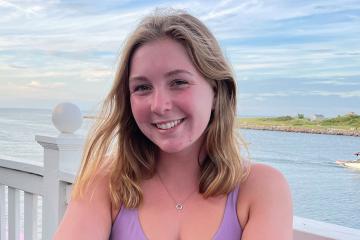 Simmons Academic Mentor, Sydney Iannantuono, tells us what she loves about being an exercise science major and why she thinks her program has the best faculty.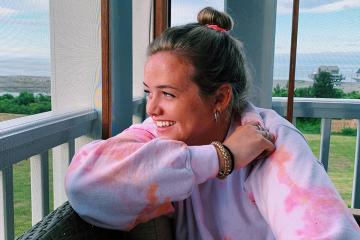 Erin Graney didn't have the typical college experience, but after transferring to Simmons and taking time off to find her passion, she learned some valuable lessons along the way. Read about Erin's journey and the incredible internship she ended up landing.