Why Simmons
Can't decide between a small, close-knit college or a bustling, big-city university? Good news — at Simmons, you can have both!
Consider it the best of both worlds
Located in the heart of Boston, Simmons provides you with all the benefits of a small college campus and the unparalleled opportunities of a large university. 
You'll experience our innovative curriculum, which allows you to customize your course of study. Whether you're undecided about your major or have already found your dream career, you'll find your passion and develop your unique leadership style.
At Simmons, the city is yours. You'll find internships, clinicals, and jobs in many fields, including healthcare, education, technology, and business. Boston also offers endless social and cultural opportunities to explore, so take in the bright lights or chill on the quad -- it's your move!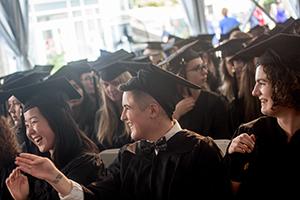 91% of Simmons graduates are employed or in graduate school within 6 months of graduation
Our focus on leadership development ensures that you build the skills and confidence you need to pursue higher positions, negotiate your salary, and leverage your career potential.
of Simmons students complete internships, clinicals, fieldwork or research projects
With Boston as our backyard, our students have easy access to learning opportunities in the city (and beyond!)
of first-year students receive financial assistance
Our Student Financial Service Counselors are assigned to students and families from day one. They are devoted to helping you navigate the financial aid process throughout your education at Simmons.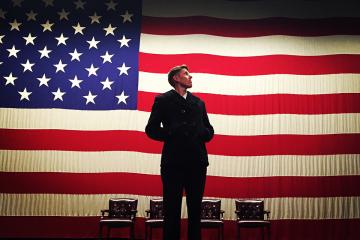 We caught up with Vin about the importance of Veterans Day and changing careers.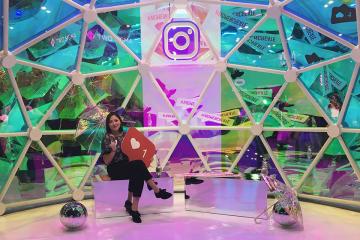 What are you studying? I'm a data science & analytics major, and I'm double minoring in math & statistics and women's and gender studies. Why did you pursue a degree in data science and analytics? I've always been a...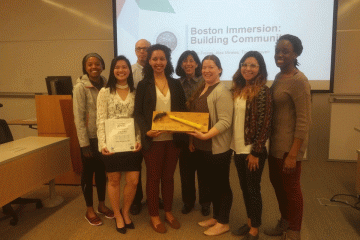 For their capstone project, Azeb Freitas '17, Alex Mireles '17, and Trang Nguyen '18 worked with Simmons Community Engagement to create an alternative spring break program in Boston with a local service and social justice focus.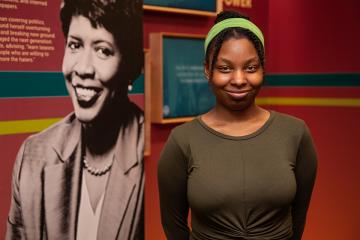 Congratulations to Autumn Ledgister-Cummins '20, recipient of the Ifill Scholarship!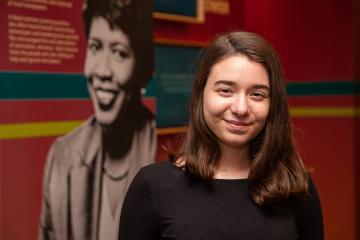 Congratulations to Juliana Gamba '20, recipient of the Ifill Scholarship!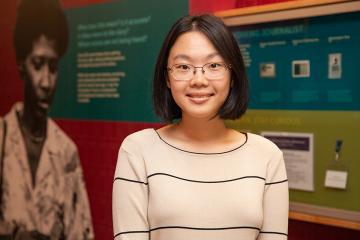 Congratulations to Anna Zhang '20, recipient of the Ifill Scholarship! We caught up with Anna about what the Ifill Scholarship means to her and why she decided to pursue a double major in history and sociology.
We caught up with Abby about her experience at Meet the Press and how she hopes to carry on Gwen Ifill's legacy as Dean's Fellow for The Ifill College.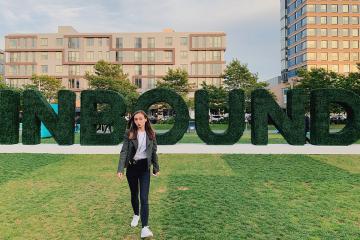 Lauren Kaye '20 tells us about her internship with HubSpot's INBOUND conference and what it was like seeing her hard work on display.