Orientation
We're so excited to welcome you to our community.
Welcome New Sharks!
We are thrilled you have decided to join the Simmons family. As a Shark, you now belong to a dynamic community of leaders and scholars. You will be able to explore new possibilities and take advantage of the experiences and opportunities that Simmons has to offer. Go Simmons Sharks!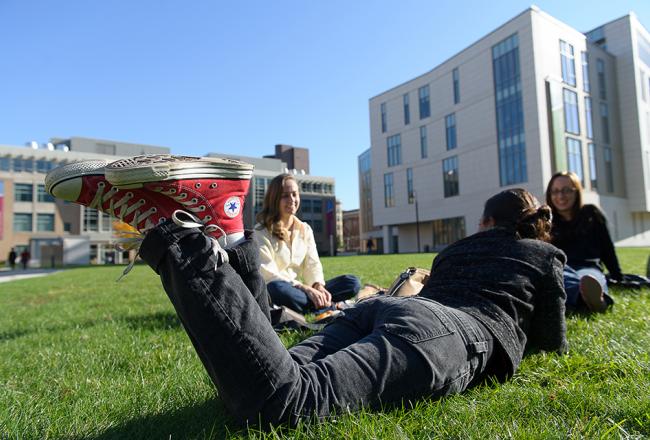 Orientation Resources
Find All Things Orientation on our resources site!
Learn More!
First Bite Orientation
We can't wait to meet you at fall Orientation!
Orientation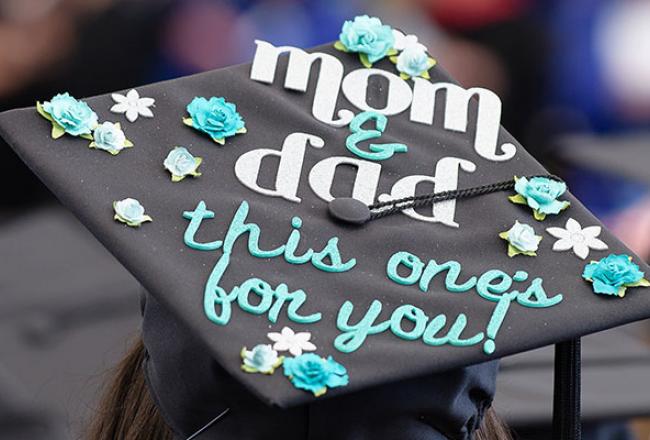 Orientation for Parents and Families
We're thrilled your student has chosen Simmons! Learn more about campus at our Orientation for parents and families.
Parent and Family Orientation
About the Jennifer Eckert Center for Leadership and Engagement
The Jennifer Eckert Center for Leadership and Engagement has a mission to empower students to practice Everyday Leadership™, social responsibility and mutual respect.  
 
The Center staff will develop and implement a Simmons University student leadership development model with the goal of closing the opportunity gap, enhancing the competency level of student organization leaders and providing opportunities for the general student body to develop their leadership skills.  
 
Further, the Center staff will work in partnership with the Center for Inclusive Leadership and other Student Experience partners to enhance leadership development opportunities for a diverse and engaged student body.
Meet Julia Hvoslef, Director of the Center for Leadership and Engagement
Julia Hvoslef (she/her) is the Director of the Center for Leadership and Engagement at Simmons University. As Director, she oversees First Bite Orientation, Welcome Week events, Parent and Family programs, First-Year programs, undergraduate student organizations, and the Simmons Student Leadership Institute. She organizes events and programs designed to foster belonging and build community for all students. Julia holds a B.A. in History from Quinnipiac University, and an M. Ed. in Higher Education Administration from the University of Massachusetts Amherst. Her masters research focused on the impacts of service learning and community engagement on community partners.
 
To get in touch with Julia, email [email protected] or call 617-521-2579.
Julia Hvoslef, M. Ed
Director, Center for Leadership and Engagement