Orientation
We're so excited to welcome you to our community.
Welcome New Sharks!
We are thrilled you have decided to join the Simmons family. As a Shark, you now belong to a dynamic community of leaders and scholars. You will be able to explore new possibilities and take advantage of the experiences and opportunities that Simmons has to offer. Go Simmons Sharks!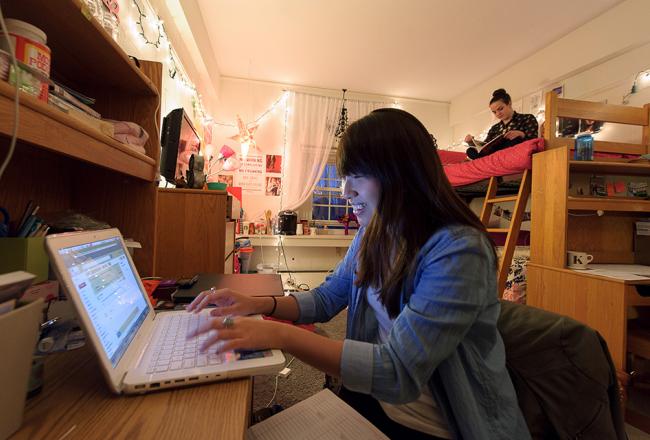 Tips for Move-In Day
Wondering what to pack for your move to Simmons? Get answers in this video featuring three of our all-star orientation leaders.
More Videos