First-Year and Transfer Orientation
We're so excited to get to know you during "First Bite" Orientation!
Orientation is the official start of your Simmons journey!
First Bite Orientation is your formal introduction to the Simmons University community! During the program, you will have the opportunity to meet faculty, staff, student leaders, and future classmates. This is your first opportunity to meet the people who will be your life-long friends, create memories, learn about your community responsibilities, discover resources and support services, and perhaps most importantly, have fun!
Simmons will be holding three Orientation sessions. Students are required to attend only one session. For student athletes, attending a June orientation session is strongly encouraged for all incoming FALL athletes. This will allow you full participation in Orientation Activities as well as August Preseason.
All incoming students, including transfers, must attend orientation. If you are an international student or Dix Scholar, you will be contacted separately about your Orientation program.
Orientation Deadlines
The preferred deadline to register for June sessions is June 1, 2022. The preferred deadline to register for the September session is August 15, 2022. If you deposit after these dates, you are still welcome to register after the preferred deadlines.
There is a $50 fee for attending First Bite Orientation. If this poses a financial burden to you, please let us know and we will work with you.
Hotels and Accommodations
Below is a list of hotels we are partnering with during orientation. These hotels are offering a discounted rate for Simmons University families and guests.
Inn at Longwood Medical
342 Longwood Ave, Boston, MA 02115 (Longwood Medical Center area, 0.4 miles to campus)
The Eliot Hotel
370 Commonwealth Avenue, Boston, MA 02215 (Back Bay neighborhood; 1.2 miles to campus)
Boston Marriott Copley Place
110 Huntington Avenue (Back Bay neighborhood; 1.4 miles to campus)
June sessions - $299/night (plus tax) - cut off date to reserve is May 31, 2022
September session - $315/night (plus tax) - cut off date to reserve is August 13, 2022

Directly call Marriott Reservations at 1 (800) 228-9290 or (617) 236-580 and identify yourself as part of the Simmons University group
Is there an overnight component to Orientation?
Yes! For all incoming students attending First Bite Orientation, there is an overnight component and students will stay on campus in the residence halls. 
Will I register for classes at Orientation?
If you are attending a June Orientation session, you will register for your courses at that time. Students attending Orientation in September will be provided with instructions on how to register for courses over the summer. Someone from the Undergraduate Advising Office will reach out to you to schedule a 1:1 course registration session.
Will there be a Parent & Family Orientation as well?
Parent-specific programming and information sessions will be available during Orientation, separate from Undergraduate Orientation. Learn more.
What if I need to update my registration information?
To change or update your registration information, please contact o[email protected].
What if I have scheduling conflicts?
We strongly suggest that you arrange your vacation dates or work obligations in order to make attendance at First Bite Orientation a priority, as the program is required for all incoming students. We provide three sessions to accommodate the busy schedules of our new students. If you are unable to attend the June sessions due to an inflexible conflict, please contact us at o[email protected].
Can I bring a guest to Orientation?
Parents and family members are invited and encouraged to attend the Parent & Family Orientation program, which is held on the first day of the First Bite Orientation program. However, guests are not permitted to participate in the student orientation program or stay overnight.
Where and when do I report for Orientation?
Once you register online for Orientation, you will receive an email confirmation which includes information regarding check-in. In general, check-in begins at 8am and is located on the Residential Campus.
What should I do to feel prepared for Orientation?
Please review the New Student Checklist to ensure you have completed the items necessary. Additionally, you should feel confident that upon your arrival to Simmons for First Bite Orientation, your only tasks will be to meet faculty, students leaders, staff and fellow Sharks! Our Orientation Leaders will guide you through this process and be a resource for you during the program. 
Will meals be provided?
Yes! On the first day, we will provide light morning refreshments, lunch, and dinner. On the second day, we will provide breakfast and lunch. Snacks will also be made available throughout the 2-day program. Our dining options include vegetarian, vegan and gluten-free.
What do students need to bring?
Students are staying overnight in a residence hall, and will need bedding, a towel, shower shoes, toiletries, any personal prescriptions and comfortable clothes. A small fan (optional) is suggested as residence halls are not air-conditioned. Last but not least, bring plenty of questions and energy!
Do I have to stay overnight?
Yes, all students must stay overnight for Orientation.
Will I have a roommate overnight?
Yes, you will be assigned a roommate for Orientation. Roommate requests cannot be accommodated.
How long is Orientation?
Orientation will last two days, beginning with check-in at 8am on the first day and ending at 5pm on the second day. All students are required to attend the entire Orientation program.
What is the Registrar's Office and how do I contact them?
The Registrar's Office provides resources such as course registration, class and classroom scheduling, transfer credit evaluation, certification of enrollments, and the release of official academic records. To contact the Registrar's Office, please call (617) 521-2111 or email r[email protected].
What is the Student Financial Services Office and how do I contact them?
The Student Financial Services Office is comprised of Student Account and Financial Aid staff. This Office assists with understanding and navigating financial aid, loans, satisfactory academic progress, leave of absence requests and withdrawal policies, scholarships, and other topics. To contact Student Financial Services, please call (617) 521-2001 or email [email protected].
What is the One Stop?
The Simmons University One Stop houses all student business services (Student Financial Services, Registrar, Bursar, etc.) to provide the most efficient service to students.
How can I access accommodations while I'm on campus?
When you register for First Bite Orientation, we will include a space for you to share accommodations and we will do our very best to ensure we are providing those accommodations. You can directly connect with the Office of Accessibility Services by emailing [email protected] or visiting their website.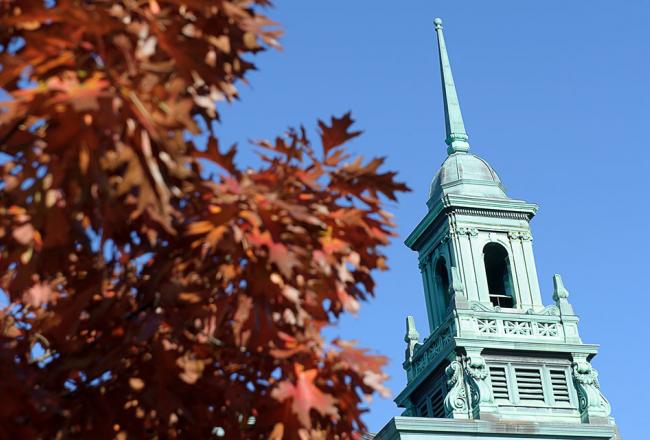 Protecting Our Community
Simmons University looks forward to a vibrant reopening of campus as we welcome back students, faculty, and staff. Our top priority continues to be the health and wellbeing of our community. Please continue to check back for the latest news and updates for undergraduates and faculty & staff.
Return to Simmons