Honors Program
The Simmons Honors Program is an interdisciplinary program that develops thought leaders for the 21st century through rigorous curricular and experiential programming.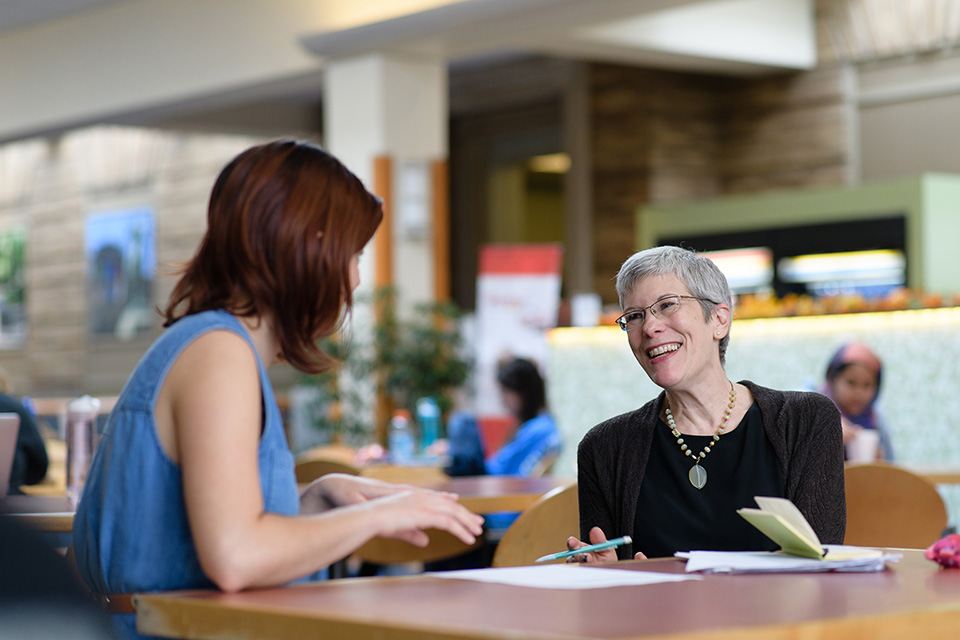 The Honors Program engages motivated students, enhancing the undergraduate experience of students in all majors by guiding them through complex intellectual tasks and problems. All Honors students are advised to seek depth in their major discipline and to enhance this knowledge through exploration of other departments and programs.
Students in the Honors Program are part of a "community of scholars" and offered an enriched curriculum that is presented in small seminars and team-taught courses. This community includes professors who are teacher/ scholars, bringing their own research and community engagement into the classroom and creating intellectual settings that challenge Honors students to push themselves beyond what they thought possible.
Outside of the classroom, the Honors Program gives opportunities for students to expand their knowledge through study abroad opportunities, access to undergraduate research programs, connections to Honors alumnae/i, and engagement with the city of Boston.
The Bonner Community Leaders Program at Simmons University is a unique opportunity for students who want to combine a strong commitment to service with personal growth, teamwork, leadership development, and scholarship. This fall, Simmons announced a new cohort of 11 Bonner Leaders. We spoke with three of them.
The Passionate Leaders Project supports Simmons undergraduates by enriching their academic & professional interests beyond the classroom. Students may request up to $4,000 to support their research, internships, and creative endeavors. This semester's students produced research related to human rights, documentary film, healthcare access, therapeutic care databases, the neurodevelopment of fruit flies, Muslims' experiences with healthcare in Boston, and software that supports Simmons' food pantry.
Simmons undergraduates are invited to participate in an essay contest each year on Founder's Day. This year, contestants wrote about how their experience at Simmons realizes John Simmons' vision for educating what President Lynn Perry Wooten calls "everyday leaders" for their life's work. This year's winner was neuroscience major Sonia Vader '27.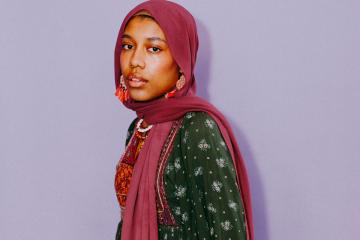 "To me the Ifill scholarship is just that: the inception of an amazing legacy and the prospect of a radical future." — Asiyah Herrera '25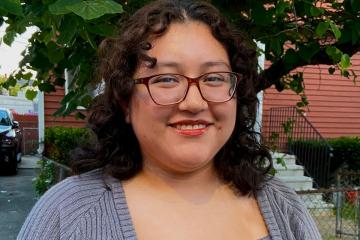 Ifill Scholar Carla Bamaca shares her passion for filmmaking and storytelling to inspire change.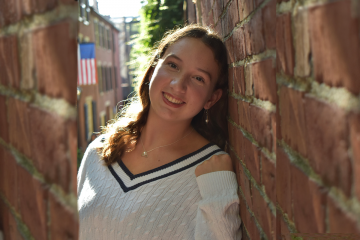 Incoming student Anna Kelly from South Kingstown, Rhode Island, received a $10,000 Gold Award Scholarship from the Girl Scouts, a special recognition for her community service project "Peer-to-Peer Program in Middle School." Kelly spoke with us about her passion for community service, mental health, and nursing.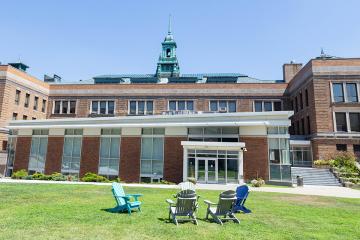 Earlier this spring, the Helene Fuld Health Trust, a charitable organization that promotes the education of nurses, informed Simmons that the School of Nursing received a substantial grant from the Trust. These funds will be used to amplify Simmons' Dotson Bridge and Mentoring Program, which aims to support nursing students of color.
This month, the National Aeronautics and Space Administration (NASA) awarded $5 million to women's colleges and universities to help increase the retention of women in the fields of science, technology, engineering, and math. Associate Professor of Chemistry and Physics Arpita...