Student Story
Three Generations of Simmons: Meet Sara Getman '22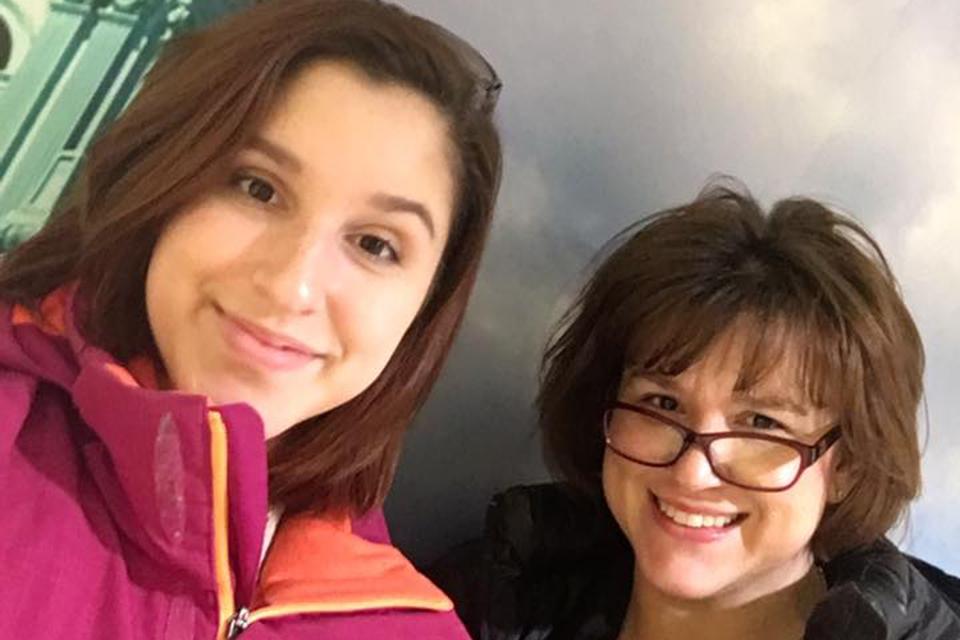 There is a sisterhood between generations of Simmons students and [my mother] is so proud that I'm now part of that sisterhood.
Why did you decide to come to Simmons?
I am a third-generation legacy. My grandmother came here and got a degree in education and my mother came here for her nursing degree. Obviously, the school was on my radar. I had toured a few other schools around Boston, but when I came to Simmons the feeling was indescribable. I immediately felt so comfortable and welcome — I fell in love with it. Simmons was the only school I applied to.
Unfortunately, my grandmother passed away a long time ago, but my mother is immensely proud. She hopes that I get the same experience of learning how to become a strong woman and experience everything that she did. There is a sisterhood between generations of Simmons students and she is so proud that I'm now part of that sisterhood.
What inspired you to choose your program at Simmons?
I adore reading. If there was a job where I could read all day long, drink coffee, and not talk to anyone I would take it in a heartbeat. I want to be an editor or a journalist or work in publishing and fortunately the options of an English major are limitless. The department is also top-notch. I've learned so much and all the professors are super knowledgeable.
Why did you join the Honors Program?
I wanted a community that the most committed students would be a part of — something that would give me a center here.
What's your favorite aspect of Honors?
The friends I've made. I have never met more genuine, intelligent, and kind people in my life. I've always struggled with making friends and walking into my Learning Community my first year I wasn't sure what would happen. Walking out, I had three new best friends and a sense of pride in being part of such an amazing group of people.
Tell us about your involvement with Sidelines.
Sidelines has been a crazy experience. Spring semester of my first year, Professor Wollman approached me with the position of Editor-in-Chief. The catch was that I had to publish the magazine in three months, revive the entire team of editors, get submissions, put it all together, and everything in between. I had no editing or publishing experience, but I said yes.
It was exhausting, to say the least, but I am so proud of that edition and so lucky to be leading this organization. This year, I've been focused on reviving the program. I have a whole new team of amazing editors, our website is finally being redone, and we are making our presence known on campus. 
Tell us about hosting an Open Mic Night.
Sidelines has never hosted events besides our annual launch party. This can make retention in the club difficult because working on the magazine only happens in the spring semester. To change that, create more unity in the group, and continue to give ourselves exposure, we decided to host an Open Mic Night.
We couldn't have asked it to go better. All of the readings were amazing and the group really came together to pull it off. The Honors Program helped advertise for it which meant a lot to me.
What is your favorite Simmons memory?
I have so many amazing memories from Simmons, but my favorite has to be the pumpkin carving event that the Honors Program hosted in October. I always enjoy spending time with other honors students and goofing around with Professor Grossman and Professor Geary.
Complete this sentence: "You can find me..."
On-campus, I can mostly be found at Common Grounds reading or in the English office meeting with Professor Wollman. Around Boston, you can find me at Neighborhoods (their maple latte is to die for) or at the Gardner Museum. I get a lot of inspiration from there and I enjoy quietly observing the art.
Tell us one fun fact about yourself!
I play alto saxophone for the Colleges of the Fenway jazz band!