The Simmons Alumnae/i network is a diverse, interconnected community of passionate professionals.
If you graduated from Simmons you share a bond with more than 50,000 alumnae/i across the country and all over the world.
So rekindle friendships. Make new business contacts. Connect with kindred spirits. Keep in touch.
Simmons Network
Simmons Network is an online community exclusive to Simmons alumnae/i and students to empower you to connect with each other and build your personal and professional networks.
Register Now
Through news and feature stories, we highlight the inspiring ways members of our community are making a difference in their career fields, communities, and the wider world. 
One of the special things about Simmons alumnae/i is that they want to help other alumnae/i! Our database allows you to connect and network with alums who share your professional interest, or can offer career advice.
When you make a gift to Simmons, you know you're making an investment that has long-term benefits.
As METCO Program Director for Arlington Public Schools, Richelle Smith thanks Simmons for helping her get there. Learn more about Richelle's passion for the youth community and why Simmons stood out to her as the "total package."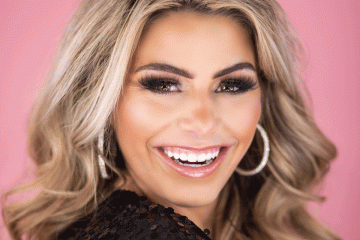 Maegan Bernier '20 didn't expect to pursue a business degree, and now she's found her passion at the intersection of business and education. Learn how Bernier teaches her students to be career-ready, and what she hopes to achieve in the long term.
Need a book recommendation? Gabby Womack '17MA, '17MS has read 135 so far this year, and she's just getting started. Learn why Gabby decided to create her site Bookish AfroLatina and how her Simmons experience inspired her to be a radical librarian.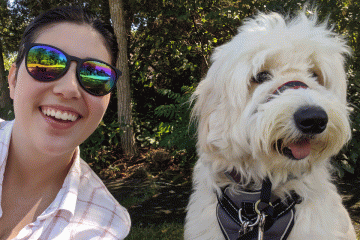 Jillianna Farietta '16 has been a "computer geek" from a young age. Now a Web Developer at Fenway Health, Jillianna applies the valuable lessons she learned at Simmons to her position every day.
Dwan Cannon '21MSW is an SRO case manager at the New England Center and Home for Veterans, a care and service provider for former military service men and women at risk for homelessness.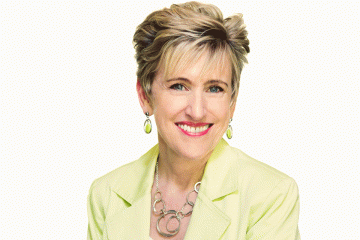 Lyons understands the struggles of starting a business. An entrepreneur for over 30 years, she has started four of her own businesses in that time. Now she hosts StartUp Life LIVE Show, a weekly live stream show offering business advice to entrepreneurs.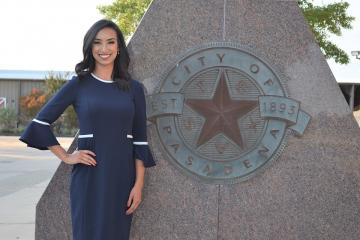 As an artist and elected official, Bianca Valerio takes a creative approach to her community's problems. We spoke with Valerio about her journey into local politics and her hope to redefine what young women in her community are capable of.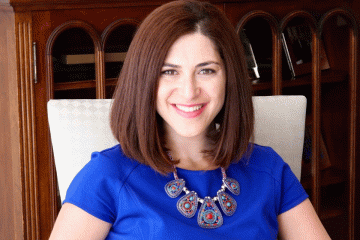 In 2013, Areen Shahbari '11MBA, '11C established Cactus International, which has provided hundreds of consultation sessions and dozens of courses, workshops, and lectures on entrepreneurship for Arab and Middle Eastern women.
Upcoming Alumnae/i Events