The Simmons Alumnae/i network is a diverse, interconnected community of passionate professionals.
If you graduated from Simmons you share a bond with more than 50,000 alumnae/i across the country and all over the world.
So rekindle friendships. Make new business contacts. Connect with kindred spirits. Keep in touch.
Simmons Network
Simmons Network is an online community exclusive to Simmons alumnae/i and students to empower you to connect with each other and build your personal and professional networks.
Register Now
Through news and feature stories, we highlight the inspiring ways members of our community are making a difference in their career fields, communities, and the wider world. 
One of the special things about Simmons alumnae/i is that they want to help other alumnae/i! Our database allows you to connect and network with alums who share your professional interest, or can offer career advice.
When you make a gift to Simmons, you know you're making an investment that has long-term benefits.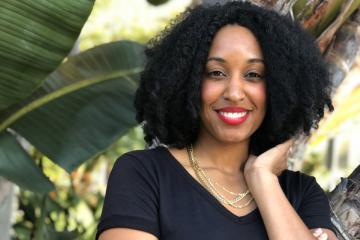 Helena Fils '07 (English) '21 (Nursing) wrapped her nursing board exams and received her license number in March 2022. Shortly thereafter, Helena returned to Simmons for her MSN. Why did you decide to attend Simmons for your undergraduate degree? My...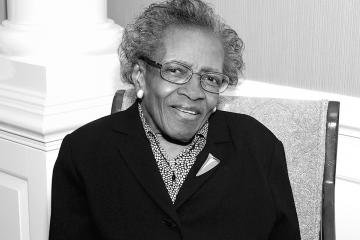 For over forty years, Shirley N. Tyler '50 supported her community in Alexandria, Virginia, seeing them through floods, rat infestations, drug trafficking, the effects of redlining, and desegregation of the Alexandria public school system. Tyler was an educator, teaching second...
When finishing their nursing program at Simmons in the spring of 2021, Sarah West and Rachael Puszczynski published "Exploring Recreational Screen Time and Social Anxiety in Adolescents" in Pediatric Nursing (April 2022). Their article won the Donna Wong Writers' Award...
On June 11, 2022, a Drag Queen Story Hour held at the Alameda County (CA) Library was disrupted by Proud Boys protestors. This event was part of the month-long Pride Celebration held by Alameda County Library, and many public libraries...
It began as a conversation over Zoom between Class officers Judith Chused Siegel, Janet Trafton Tobin, Frankie Liebermann Busch, Lynne Devnew, and Sandra (Sandy) Lief Garrett, and developed into a special scholarship for first-generation students at Simmons University. Sandy Garrett's...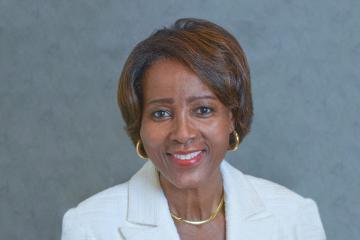 CEO, Diversity, Equity, and Inclusion consultant, author, and motivational speaker Juliette Mayers is this year's recipient of the Phyllis Rappaport Alumnae Achievement Award. This award is given each year to an alumna of the Simmons School of Business who demonstrates...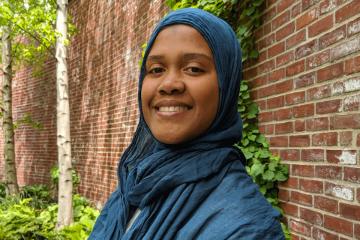 What led you to study children's literature at Simmons? When I started homeschooling my kids, I let them have free access to all books. When I followed the standard recommended reading lists, the books people called "classics" often had a...
Georgia Harper '22, who recently completed a double major in French and Francophone Studies and Political Science, will soon begin a fellowship known as the Teaching Assistant Program in France (TAPIF). This competitive program recruits French-speaking Americans to work as...
Upcoming Alumnae/i Events
71 Circuit Ave, Oak Bluffs, MA 02557, USA