Simmons Alumnae/i Referral Program For Graduate Students
We all have a relative, friend, acquaintance, or colleague who we know would benefit from a graduate degree at Simmons. We want to help make that a reality by offering a $500 referral scholarship* for any enrolling student who is nominated by a Simmons alum. Fill out the Simmons Alumnae/i Referral Form and if the person you nominated enrolls, they will receive the $500 Simmons Friend Scholarship.
Nominate a potential Simmons graduate student by filling out the form.
If the person you nominate enrolls**, they will receive a $500 award during their first term*** at Simmons.
---
* The Simmons Friend Scholarship is currently available for the 2023-2024 academic year. Scholarships are subject to change and restrictions may apply. Students enrolled in partnership/employer programs are not eligible to receive the Simmons Friend Scholarship.
** Students may be nominated by multiple Simmons alums, but are limited to one $500 award. Simmons alums are not eligible to refer themselves.
*** The referral form must be completed prior to the incoming graduate student's first term. The scholarship cannot be applied retroactively.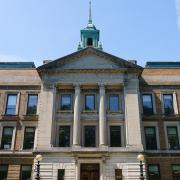 300 The Fenway Boston, MA 02115-5898 simmons.edu/alumni
Upcoming Alumnae/i Events
Crew Point Park, at Crew Point Drive, San Diego, CA 92109
Rachel's Lakeside, 950 State Rd, Dartmouth, MA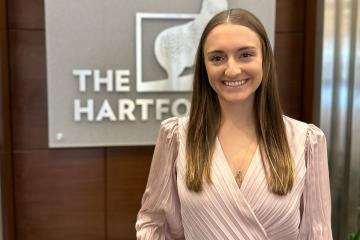 What made you choose to pursue your dual major in Business and Management and Finance at Simmons? I wanted to be in a city, but I knew I would do better in a small school. When I found Simmons, I...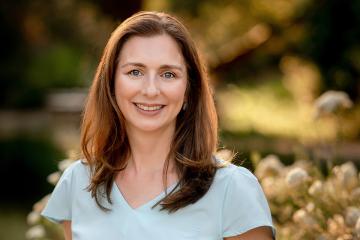 In her debut book, To Carry Wonder: A Memoir and Guide to Adventures in Pregnancy and Beyond, Emese Parker combines personal experience with her expertise in women's health. Her holistic approach aims to help any mother-to-be discover knowledge and inspiration...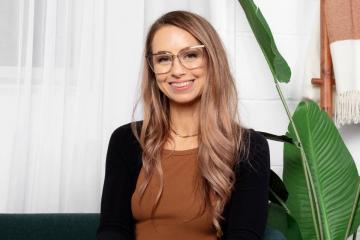 Brooke Lake founded Monocurate, a personal archiving company, in 2021. We checked in with Lake about the company, what kind of materials they preserve, and how she created this unique archival niche business. What led you to Simmons School of...
What led you to study Library and Information Science at Simmons? I had wanted to be a librarian for a long time. I love organizing things, so it seemed like a good fit. I grew up in the Boston area...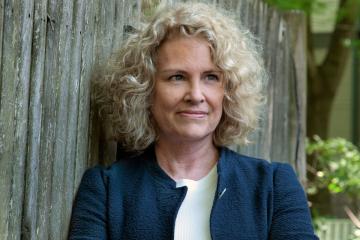 Historian Kate Clifford Larson '80 '95MA is the author of Bound for the Promised Land: Harriet Tubman, Portrait of an American Hero (2003, Penguin Random House), The Assassin's Accomplice: Mary Surratt and the Plot to Kill Abraham Lincoln (2008, Basic...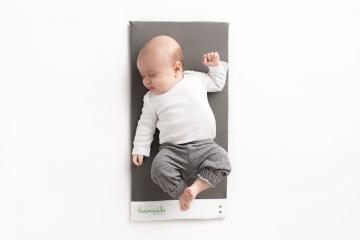 Since graduating from Simmons, Melissa Gersin '10 has transitioned from registered nurse to entrepreneur with the invention of the Tranquilo mat, designed to soothe babies. We caught up with Gersin on what she has learned as a small business owner...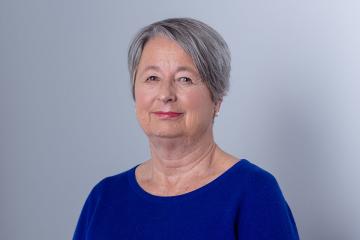 Dr. Rita Olans, DNP, RN, CPNP-PC, SNP-BC, FAAN, FNAP, an Associate Professor of Nursing at MGH Institute of Health Professions, has been inducted into an elite society of Fellows within the American Academy of Nursing (AAN). This honor is reserved...
Alumna Kennedy Smith is a gifted writer with a passion for fashion. She spoke with us about her work for the online publication No Kill Mag and her commitment to eco-friendly clothing. Tell us about the kind of work that...