Commitment to Inclusivity
Simmons is committed to inclusive excellence in all aspects of an individual's community experience. We strive to create and sustain an environment that is free from bias, prejudice, and discrimination to enable members to thrive in the Simmons community. We welcome, promote, and seek to empower multiple dimensions of diversity, and are actively working to dismantle systems, policies, and practices that serve as barriers to true inclusion at Simmons. We are One Simmons!
How Can I Get Involved?
President's Advisory Council on Diversity, Equity, and Inclusion
Learn more about joining a President's Advisory Council (PAC) subcommittee by reaching out to:
Affinity Organizations
Join a Simmons student affinity organization. Learn more about The Collective, eleven student organizations advised by Simmons' Multicultural Center.
Resources
At Simmons, we believe clear and open communication between students, faculty, and staff is an integral part of creating an inclusive and cohesive community. We encourage you to review the University's Tips for Email Accessibility.
Inclusion and Belonging Restoration Protocol
Community members who would like to engage in a restorative process around potential incidents of bias, microaggressions, or prejudice are welcome to engage in the processes available through the University's Inclusion and Belonging Restoration Protocol. 
Diversity, Equity, Inclusion & Belonging Events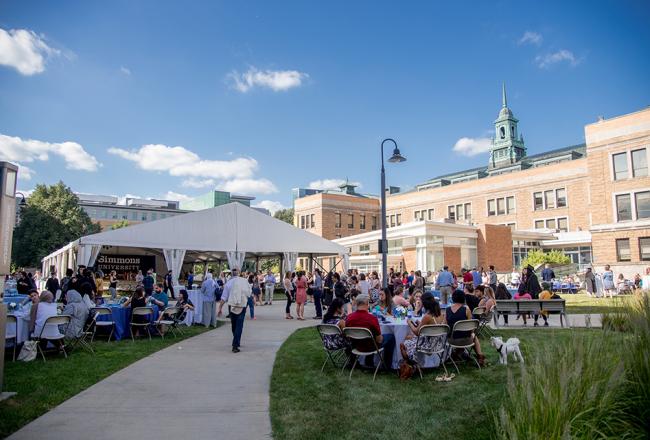 Promote your event
Submit your Simmons-affiliated event related to diversity, equity, inclusion and belonging to be included in the Simmons event listings.
Submit an event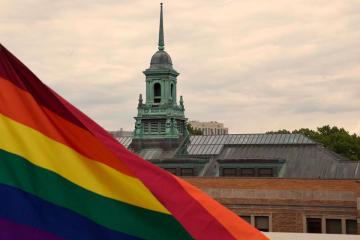 The Trans & Non-Binary Living-Learning Communities (LLC) are for students who identify anywhere within the transgender and non-binary spectrum, as well as active allies. We spoke to students, staff, and Resident Advisors about how the LLC supports trans undergraduate students on campus.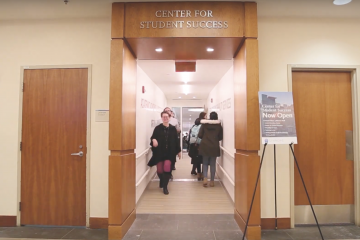 Simmons faculty and staff are eager to help their students excel. Academic Support and the Office of Accessibility Services offer key resources to assist students on their academic and personal journeys. We spoke with Director JoJo Jacobson, Assistant Director Brendan Halpin, and Associate Director Autumn Grant about how they support Simmons students.
This fall, Sage Loyema Innerarity, a citizen of the Ione Band of Miwok Indians of California, began graduate studies at the Simmons School of Library and Information Science. Working in cooperation with Indigenous individuals, she builds and preserves tribal archives. Innerarity spoke with us about the importance of community, Native literature, and remembrance.
Author Marivi Soliven shares how her work as a Filipino interpreter inspires her writing and philanthropy, and her motivates her to share the Filipino experience in her work.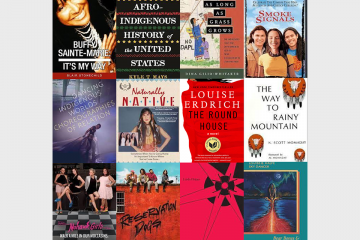 November is Native American Heritage Month, established by the United States government to celebrate Indigenous history and culture with relevant programs, ceremonies, and activities. Explore our recommendations for inspiring stories portrayed in Native novels, poetry, monographs, film, and television.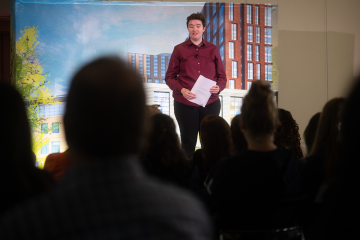 During Simmons' 2023 Alumnae/i, Family, and Friends Weekend, a series of conversations focused on building the future of the University. This dynamic conversation explored issues of belonging, traditions, and the preservation of history.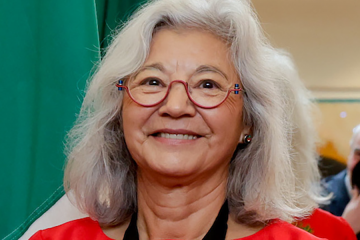 In honor of Indigenous Peoples' Day and National Poetry Day, Simmons' Multicultural Center and the Office of Diversity, Equity, and Inclusion (ODEI) welcomed the Simmons community to an in-person and virtual gathering on the evening of October 10 featuring Louise Bernice Halfe (Cree), also known as Sky Dancer, Canada's ninth Parliamentary Poet Laureate.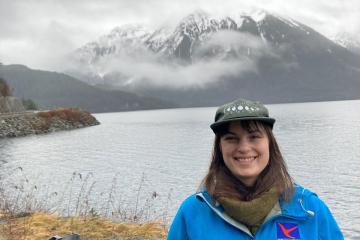 Emily Pastore Galgano '18MS moved to Juneau, Alaska for the role of Archives and Collections Director at Sealaska Heritage Institute (SHI). In honor of Indigenous Peoples' Day, Galgano shares what she has learned from the Indigenous culture she helps to preserve.