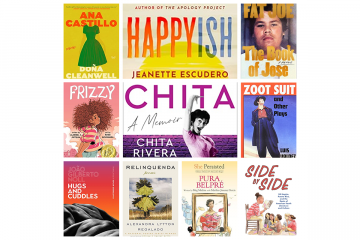 Campus & Community
Hispanic Heritage Month acknowledges the meaningful contributions and diverse histories of Latinx individuals and cultures. This year's theme is "Latinos: Driving Prosperity, Power, and Progress in America." We have compiled a reading list of plays, novels, short stories, biographies, memoirs, children's books, academic monographs, and poetry collections by Latinx authors. Happy reading!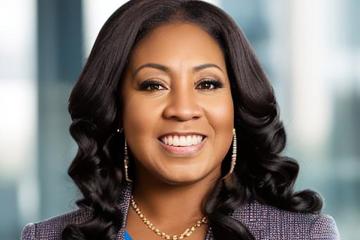 Campus & Community
Dr. Rachel Deleveaux, Assistant Vice President of Organizational Culture, Inclusion, & Equity at Simmons (OCIE), recently completed her doctorate in Education from Northeastern University. Her doctoral dissertation, The Effects of Predominantly White School Culture and Black Mentorship on Black Academic Identity Development, is now available on Proquest.
Alumnae/i Feature
What led you to study Library and Information Science at Simmons? I had wanted to be a librarian for a long time. I love organizing things, so it seemed like a good fit. I grew up in the Boston area...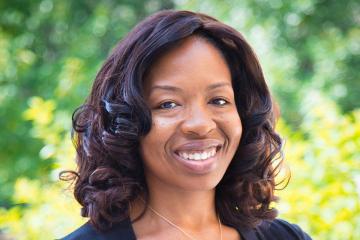 Faculty Spotlight
"The North Star Collective Faculty Fellowship provides an opportunity for BIPOC faculty to come together and create a community in which we can support one another," says SLIS Assistant Professor and Faculty Fellow Rebecca Davis . "Faculty Fellows learn about...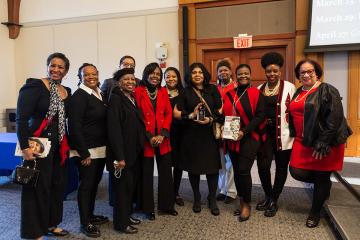 Campus & Community
On the afternoon of February 11, the Gwen Ifill College of Media, Arts, and Humanities hosted its fourth Ifill Forum. This event honors the legacy of pioneering journalist Gwen Ifill '77, '93HD by bringing together "important national voices for a...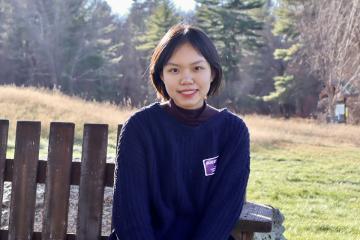 Student Story
Physics major Dan Nguyen has received a prestigious award from the Acoustical Society of America (ASA). Nguyen began her research as a SURPASs (Summer Undergraduate Research Program at Simmons) scholar and is now testing her theories at the new science building. She spoke with us about her project, what drew her to Simmons, and her future plans.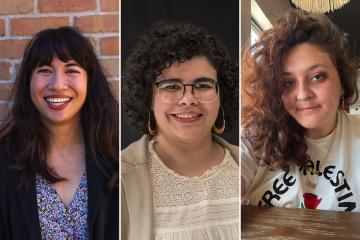 Announcement
The American Library Association (ALA) recently awarded Spectrum scholarships to 60 exceptional students throughout the country pursuing library degrees. Spectrum scholarships help support diversity, equity, and inclusion in library and information science. This year, five Simmons SLIS students received the...
Alumnae/i Feature
Maya Bergamasco '19MS shares how her experiences at Simmons led to her current role, Faculty Research & Scholarly Support Librarian at Harvard Law School Library.
Alumnae/i Feature
On June 11, 2022, a Drag Queen Story Hour held at the Alameda County (CA) Library was disrupted by Proud Boys protestors. This event was part of the month-long Pride Celebration held by Alameda County Library, and many public libraries...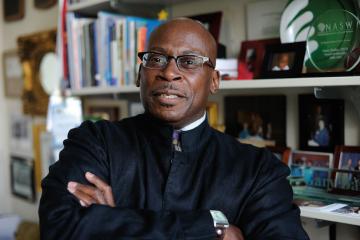 Faculty Spotlight
In 2015, a 21-year-old white male named Dylann Roof committed a massacre in Charleston SC when he murdered nine people who were attending Bible study at Mother Emanuel Church. Roofs' actions were initially reported as those of a lone wolf...