Provost Russell Pinizzotto, PhD
Russell Pinizzotto, PhD, is the Provost for Simmons University.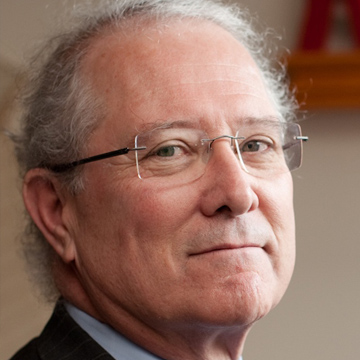 Dr. Pinizzotto brings extensive experience as a Provost and has a track record for transformational change. During his tenure as Wentworth's Provost from 2010 until 2015, his accomplishments were numerous, include boosting enrollment by 25%; increasing retention and graduation rates; developing nine new undergraduate and six new graduate programs; and increasing the revenue of the College of Professional and Continuing Education by over 50%.
He has served as an Interim Provost for various institutions, most recently for Carlow University in Pittsburgh, where he established the College of Professional Studies for adult and nontraditional learners. He was also the Interim Provost at Merrimack College where he served as the Dean of the Faculty of Science and Engineering.
Dr. Pinizzotto received his BS in Physical Chemistry from the California Institute of Technology; his Engineer's degree in Materials Science from UCLA; his MS in Astronomy from Swinburne University of Technology in Melbourne, Australia; and his PhD in Engineering in Materials Science from UCLA.
He is known for his open and future-focused communications style — and as a leader who drives positive change through collaboration and personal engagement with both individuals and departments.