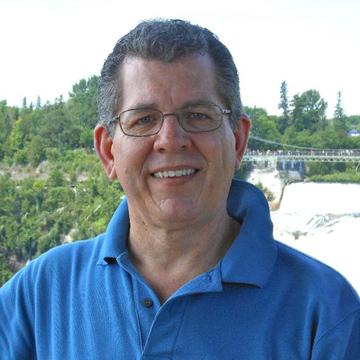 About Me
Music courses cover a wide range, including music history, theory, and performance (through an inter-institutional agreement with the New England Conservatory of Music.) The music program at Simmons is an academically oriented one designed for liberal arts students who study music as a humanistic pursuit; examining prevailing musical, social and expressive influences from diverse eras and cultures.

My professional life has been divided into two areas, performer and teacher. Luckily, one enhances the other. For many years I performed a great deal of piano solo repertoire, a piano concerto and chamber music with colleagues in Boston, around New England and beyond. A solo concert at the Mozarteum in Salzburg, Austria, will always remain a highlight, closely followed by a number of chamber music concerts at the Isabella Stewart Gardner Museum and a radio broadcast on Chamberworks, heard on WGBH Radio, Boston. 

Teaching has always been my first love, however, and I have served on the faculty of a small, European-style conservatory, The Longy School of Music in Cambridge, and at a large research institution where I taught music theory for 10 years at MIT, also in Cambridge. But teaching music history and theory in a liberal arts college is my preferred academic venue and Simmons University and I have been together for many years. 

Writings on music appear in the Journal of the Haydn Society of Great Britain and in Abafazi, a journal exploring women of African descent ("Marian Anderson: The Lady from Philadelphia Revisited.") I frequently judge piano competitions for private music schools, statewide piano competitions for the Massachusetts and New Hampshire Music Teachers Associations as well as national competitions for the National Music Teachers Association.
What I Teach
I teach most of the music history and theory courses offered at Simmons University. It is not possible to list them all but here are some highlights:

Creator, Patron, Muse: Roles of Women in Music – Part of the Honors Program at Simmons University, this course examines women's roles as composers, inspiration for composers and their very important role as patrons of the arts.

The Symphony – a course where the creation and development of the symphony and its music is studied. Live concerts by the Boston Symphony Orchestra and other Boston ensembles are required capstone experiences.

Music in Film - includes film scores and other music heard in films from the introduction of music in "talkies" to John Williams and beyond.

Music in Austria: The Imperial Legacy is a travel course that takes place in Salzburg and Vienna, Austria. We study Haydn, Mozart, Beethoven and their contemporaries, visiting their homes, churches, palaces and music rooms where they lived, worked and performed.

Music that Changed the World – a course where the explosive changes in artistic expression in Paris during the late 19th and early 20th century are examined. We look at Debussy and Stravinsky, expat writers like Gertrude Stein and Hemingway as well as various artists including Monet and Picasso.
Research/Creative Activities
My current primary research focus is Isabella Stewart Gardner as a patron of music. Gardner's art collection and the museum housing her collection, located directly across the street from Simmons University, are the things people most readily associate with her name. But Isabella Stewart Gardner was also an important patron of music and musicians in the late 19th and early 20th century. This side of Gardner's multifaceted life is rarely discussed and is a very important part of the life of a fascinating woman.

Another research project is the relationship between the London keyboard compositions from the 1790s by Joseph Haydn and the woman who inspired them, Therese Jansen (Bartolozzi). These compositions are extremely demanding technically and musically challenging. There is a fascinating story to be told about Jansen's formidable talent inspiring Haydn and the importance of female pianists and the emerging market for piano compositions during the late 18th century. 

Thomas Jefferson was a very fine violinist and music was a life-long pursuit. Whenever possible, Jefferson was either making music himself or attending concerts in private or public venues, especially during his years in Paris where he kept a very fine journal listing numerous concerts he attended. The music holdings at Monticello are fascinating and may suggest that at some point Jefferson had the idea of creating an orchestra at Monticello in the style of contemporary European aristocracy. Undoubtedly Jefferson was a fascinating person and his love of and participation in music is not well known.