Carole Biewener
Professor Emerita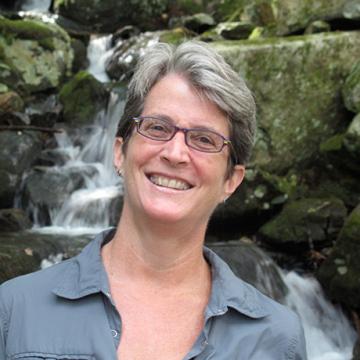 About Me
With a background in Economic Development and Political Economy and a joint appointment in Economics and Women's and Gender Studies, Professor Biewener's most current research interests address the political economy of food – a fabulous way of combining her love of gardening and food with her keen interest in community economies.
In 2013 she completed a long-term, collaborative research project with Marie-Hélène Bacqué (Professor of Urban Studies, Université de Paris Ouest Nanterre) that traced the genealogy of the term "empowerment" in the fields of gender and development, urban policy and social work. Publications from this research include "Feminism and the Politics of Empowerment in International Development" (forthcoming in Air and Space Power Journal–Africa and Francophonie); L'empowerment, une pratique emancipatrice (Editions La Découverte, 2013; Spanish translation forthcoming in 2015); and "Different manifestations of the concept of empowerment. The politics of urban renewal in the United States and Great Britain" (International Journal of Urban and Regional Research, August 2012).
Prior research and publications have addressed community development and social economy projects in the United States and Canada, debates at the intersection of poststructuralist feminism and postmodern Marxism, and the French Socialist government's financial and industrial policies in the 1980s.
Currently Professor Biewener is an Associate Editor for Signs, Journal of Women in Culture and Society and she has served on the Editorial Board of Rethinking Marxism (1990-2001). In 2009 she co-organized (with Randy Albelda, UMass-Boston) the 18th Annual Conference of the International Association for Feminist Economics, "Engendering Economic Policy," which was hosted by Simmons University.
Professor Biewener oversees the Economics Department Internship program, and was Coordinator for the interdisciplinary minor in Social Justice from 2004-2013.
What I Teach
Econ 100 Principles of Microeconomics 
Econ/WGST 125 Women and Work
Econ/WGST 214 Women in the World Economy
Econ 216 Economic Development
Econ 370 Internship
GCS 415 Feminism and Economic Difference
SJ 222 Organizing for Social Change (2004-2012) 
SJ 249 Race and Ethnicity Intergroup Dialogue (2010-2011)
Research/Creative Activities
Professor Biewener has recently embarked on a new research agenda in the field of gender & the political economy of food. Currently she is looking at food system workers in the Boston metropolitan area, along with issues related to the economic viability of alternative food system initiatives.