The Simmons Fund
When you make a gift to Simmons, you support students who aspire to do great things in their lives and careers.
Support our Core Programs
General Support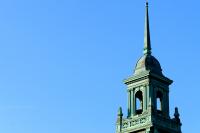 Unrestricted support gives Simmons the flexibility to meet our most urgent needs. Thousands of alumnae/i, parents and friends make unrestricted gifts every year which will allow us to provide Simmons' students transformative learning opportunities for years to come.
---
Scholarship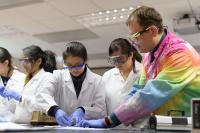 Gifts to Simmons Fund scholarships provide financial aid in support of the founding principles of Simmons: to prepare our students for their life's work. Gifts of scholarship allow our most deserving students to thrive on campus and beyond.
---
SOS (Support Our Students) Fund
The SOS Fund provides resources directly to our students to help them while they are experiencing financial challenges in difficult times. 
---
Diversity, Equity and Inclusion (DEI)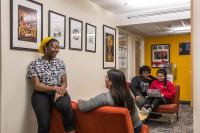 Gifts to Diversity, Equity and Inclusion (DEI) at Simmons support initiatives and programs that educate and connect the entire Simmons community, while supporting and engaging our underrepresented students. 
---
Athletics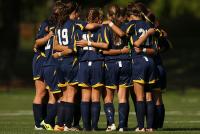 Gifts to Athletics support our student-athletes on the courts and fields and in the pool as they put their education to use outside the classroom, fostering teamwork and building skills that will be with them well beyond their Simmons' years.  You can support the entire program or a particular team with your donations.