Student Story
Beyza Erdem '22 on the Endless Opportunities for Honors Students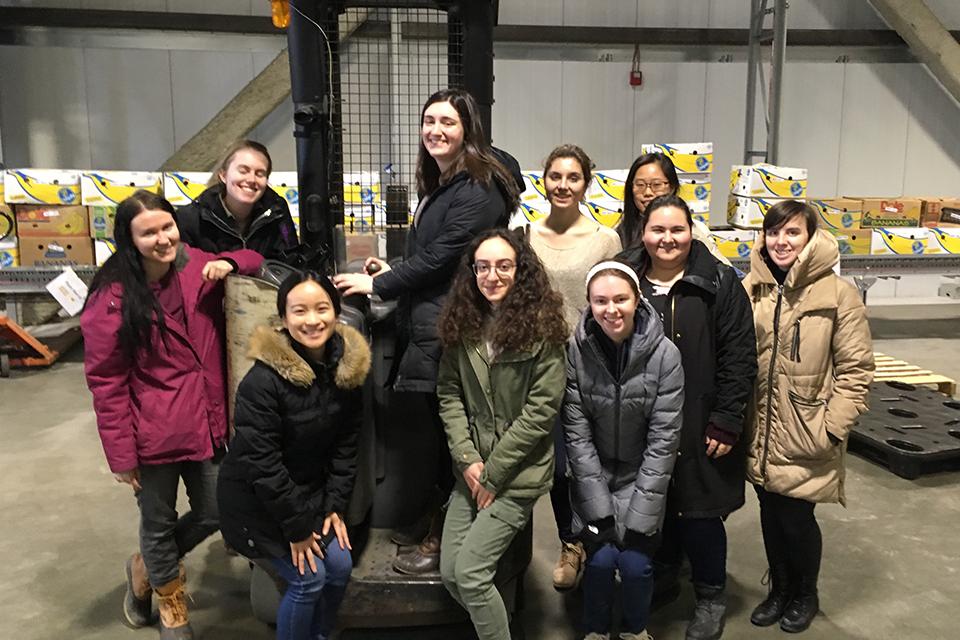 Beyza tells us about her experience with the Honors Program and Alternative Spring Break.
How did you choose your major?
I've always had a passion for chemistry and biology ever since high school, but I knew that I wouldn't be able to choose between either of them. So, majoring in biochemistry would be the best fit, including the fact that it also went along with my pre-med track. This also allowed me to pursue a minor in public health, another subject that holds my interest.
What made you decide to join the Honors Program?
The Honors Program has so many benefits, such as joining a wide variety of classes no matter what your major is, having a few more scholarship opportunities for study abroad, and being a part of a close-knit community of other Honors scholars.
What's your favorite part about being in the Honors Program?
Being able to take classes that I wouldn't be able to otherwise, such as "Public Speaking." Through that class, I was able to work on my writing skills and express myself. I delivered a speech about how "Assimilation Should Not Mean Forgetting Our Identities." The class then gave me the chance to present my work at the Undergraduate Symposium — something I will always remember.
What advice would you give to students considering applying to the Honors Program?
Go for it! At times you might feel overwhelmed with trying to fit certain honors classes in your schedule, but Professor Geary and Professor Grossman will make sure everything works out for you. The Honors Program gave me a chance to present my work, have in-depth discussions about topics outside of my major, and meet new people that I'm able to call my friends. You'll take different classes with amazing professors (thank you to Professor Rachel Gans-Boriskin for making me fall in love with black/white historical movies all over again).
What is your favorite Simmons memory?
Joining the Health Equity Alternative Spring Break program where I met some of the most amazing people. I loved going out to the city of Boston, exploring issues that need to be addressed and engaging in great discussions with my group. Thank you all for an amazing week. 
What else are you involved in on campus?
Coming from a well-rounded background all my life, I knew that I wanted my undergraduate experience to be the same. At Simmons, I was able to join the Simmons Islamic Society, get accepted into a pre-med scholar program, be a part of the Health Equity Alternative Spring Break, and get my hands dirty with some research my first year at Simmons. I also hope to study abroad one day!
How is Simmons preparing you for the future?
Simmons not only fulfills my requirements for pre-med, but I also have the opportunity to take leadership classes that will allow me to help others. The amazing staff at Simmons gives me the courage to do things like shadowing doctors in Turkey and applying for positions that will benefit me in the future. Simmons also gives me a chance to work on my own research with amazing professors, getting me accustomed to the amount of work it takes to prepare a successful research project.
Anything else you'd like to share with us or prospective students?
"If you are not doing what you love, you are wasting your time" -Billy Joel