Student Story
Caroline McQuade '19 Brings Health Equity to Boston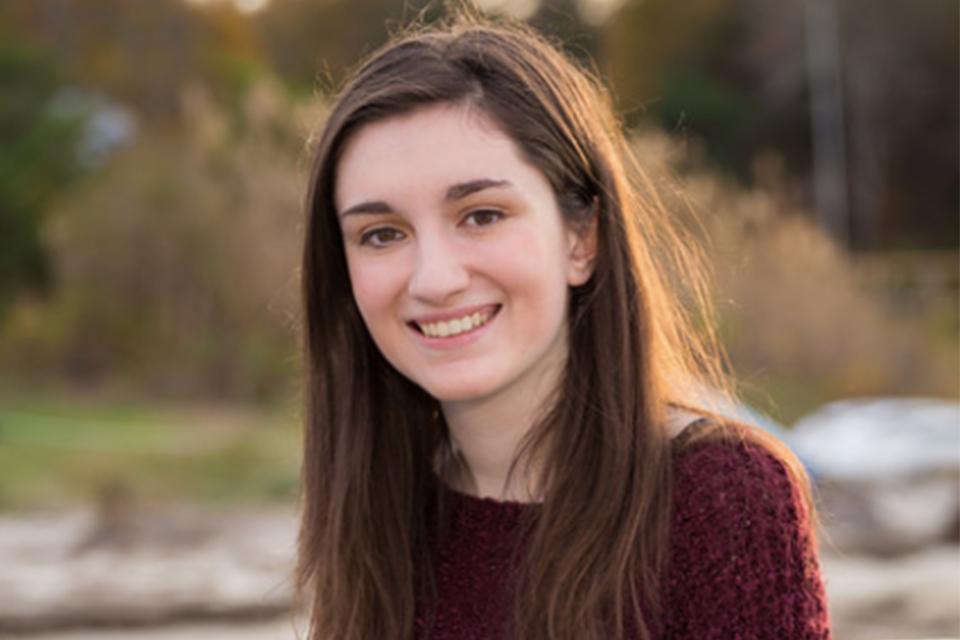 We caught up with Caroline about her experience volunteering in Boston for Alternative Spring Break.

On pursuing her major
Growing up, I always knew that I wanted to work with people, and I knew that I was wanted to work in healthcare. For a while, I wasn't completely sure what that would look like for me. But, as I started taking classes at Simmons, I began to learn about so many injustices within the healthcare system. 
So many people have a lack of access to basic healthcare services due to things like racism, sexism, and classism. The field of public health works to investigate why those barriers exist, and then implements change that aims to break those barriers down. Once I learned that there was an entire field where I could learn how to do all of this, I knew that the public health program was for me.
On attending Simmons
Since I was eight, I've always said that I would go to college in Boston. To me, being in the city is where I can learn the most, and where the most change is happening. When I first toured Simmons, I knew that I had found a school that makes you feel like an individual, even in a big city where you can sometimes just feel like another number. Simmons has fostered my growth while allowing me to explore all of the opportunities that Boston has. 
On Alternative Spring Break
Alternative Spring Break (ASB) is a student-led program that takes place during the week of spring break. In the past, Simmons has offered an ASB that partners with Habitat for Humanity. This year, in addition to that, we offered another spring break that focused on health equity in Boston. The idea is still similar: we worked directly with several community partners to do hands-on service throughout the week while learning more about health disparities in Boston.
On the Health Equity ASB
There is so much injustice in the healthcare system right here in the city, so we wanted to learn more about the community that we live in and see what work is being done here. We went to several different community partners through the week, including Pine Street Inn, the Greater Boston Food Bank, the MGH CARE Research Center, AIDs Action Committee, and Community Servings. At these organizations, we participated in the hands-on work that they're doing. We also got to learn more about each organization's history, mission, and the people that they serve. 
I learned so much more about the racial, class, and gender disparities throughout this week. It made me realize that there is so much more work that needs to be done, but there are so many places that are doing really important work and taking those initial steps to break down barriers to healthcare access. It made me so incredibly excited to start working in this field soon!
I was also surprised by how rejuvenated and inspired I was throughout the whole week. I was worried about getting tired from constantly being on the move, but it honestly had the opposite effect. I left the week inspired to keep learning about the disparities that these organizations work to eliminate, and I can't wait to bring these experiences into my classes.
On her favorite ASB memory
My favorite memory is from the first day of our ASB this year. There was a snowstorm and we were scheduled to go to Pine Street Inn to help prepare meals for people experiencing homelessness. The group as a whole decided that, since people still needed to eat even if it was snowing, we wanted to go as long as we could get there by public transport. In that moment I realized how passionate and motivated all of my teammates were, and I knew that I was with a group who truly cared about health equity. That morning, we got on the bus and trekked through the snow to Pine Street Inn!
On her favorite Simmons memory
All of the amazing people I've met here! I love learning new things from professors and students alike, and having deep and meaningful conversations.