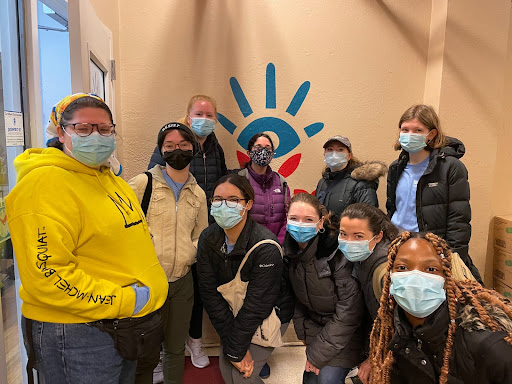 Alternative Breaks are student-driven community engagement programs that promote student leadership, ethical volunteering, and social justice. These programs aim to equip students with the tools, resources, and experience to be effective leaders and allies within their local and global communities. 
While the main event happens over the week of spring break, where the team engages in activities and volunteer opportunities rooted in social justice, the team also meets throughout the academic year to plan and prepare for the trip, led by two student leaders. 
As an Alternative Spring Break Member you will:
Learn about and explore social justice issues
Engage in meaningful action and direct service
Reflect on injustices in your community and beyond
As an Alternative Spring Break Team Leader you will:
Co-plan the program with assistance from The London Center
Gain invaluable leadership skills and experience
Run group meetings and reflectional pieces
Apply to be a team leader today!
---
2023 Alternative Spring Break
2023 Women's Rights Washington, D.C. Trip
The 2023 Alternative Spring Break (ASB) was the first travel ASB trip since the COVID-19 pandemic shut down in-person activities. In March of 2023, a group of 10 students' across various years and various majors' traveled to Washington D.C. to explore the myriad of ways in which we can be active citizens in the fight for women's rights.
Previous Alternative Spring Break Locations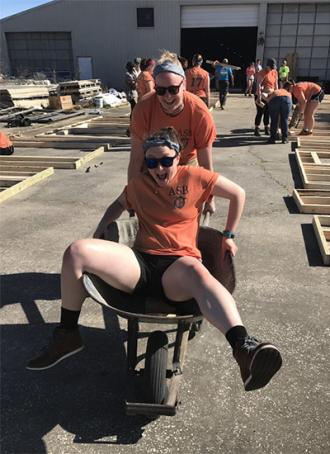 ASB can be a travel trip to various US destinations or a Boston Immersion trip, examining critical issues that affect our local community.
Washington, D.C.
Clemson, South Carolina
Laredo, Texas
Denver, Colorado
Valdosta, Georgia
Thibodaux, Los Angeles