Why a Women's Undergraduate Experience?
Choosing a women's undergraduate program can open doors that might not seem obvious at first, but will definitely pay off! Don't be afraid to make a bold and unexpected move on your path to success.
Benefits of a women's undergraduate experience
There are tons of myths and misconceptions about undergraduate programs for women. People assume they are catty, they won't prepare you for the "real world," and your social life will be totally non-existent. Wrong! There is ample evidence that women's undergraduate programs actually prepare women to succeed better than co-ed colleges. 
Compared to women at co-educational institutions, students and alumnae/i from women's undergraduate programs:
Have more successful careers holding higher positions, increasing their earning power, and finding more satisfaction in their work.
Are more likely to express the goal of wanting to influence the political structure, and to have worked in a local, state, or national campaign.  
Report higher levels of class participation, active learning, and faculty interaction, resulting in more confident and well-prepared graduates.
Are more likely to collaborate in faculty-led research projects and experience student-centered teaching practices that respect the expression of diverse beliefs.
At Simmons, our location in Boston means endless opportunities for internships, grad schools, careers, and social life. There are over 300,000 college students in our neighborhood, and partnering schools that host social events and intramurals that you can take part in.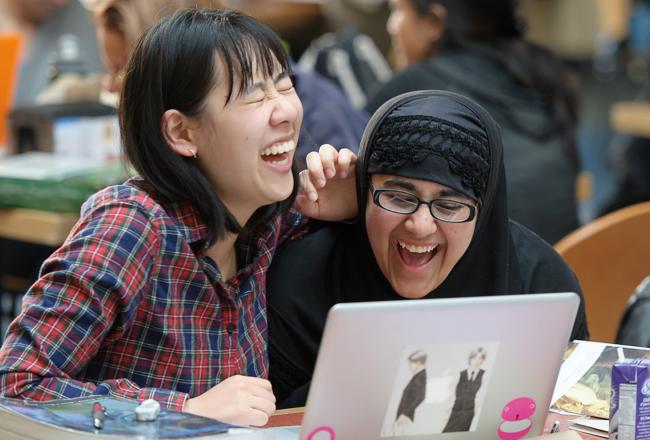 Benefits of a Women-Centered Education
Watch as our Woman on Campus sits down with several prominent voices on campus to explore the importance and the value of a women-centered education.
More Videos
In honor of National Voter Registration Day, we caught up with Massachusetts Women's Political Caucus intern, Julianna Fernandez '21.
Data science & analytics and biostatistics major, Rachel Kiersten Beaulieu '22, received funding for her research comparing the graduation rates of women in computer science programs and coding bootcamps.
We caught up with first-year, Jada Riley '24, about her experience protesting on her graduation day and why this moment was more important than her commencement.
Last fall, Maegan Bernier '20 and Shelby Young '21 were selected to attend Forté Conferences for Undergraduate Women. We caught up with Bernier and Young about the valuable lessons they learned from these experiences.
We're excited to introduce the new Woman on Campus! Learn more about Saloni and why she's excited to share her Simmons experience with prospective students and families.
Julie tells us about her experience transferring to Simmons and why she chose to pursue social work.
I'm excited for the activities and online social events that we're brewing up. Interaction is important, especially in this digital format!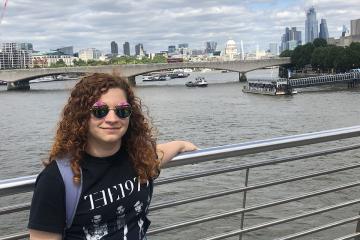 I'm excited to see the ways in which we as the orientation team can connect with incoming students, especially through the virtual format of this year. It has been really great to see it all play out so far.