Why a Women's Undergraduate Experience?
Choosing a women's undergraduate program can open doors that might not seem obvious at first, but will definitely pay off! Don't be afraid to make a bold and unexpected move on your path to success.
Benefits of a women's undergraduate experience
There are tons of myths and misconceptions about undergraduate programs for women. People assume they are catty, they won't prepare you for the "real world," and your social life will be totally non-existent. Wrong! There is ample evidence that women's undergraduate programs actually prepare women to succeed better than co-ed colleges. 
Compared to women at co-educational institutions, students and alumnae/i from women's undergraduate programs:
Have more successful careers holding higher positions, increasing their earning power, and finding more satisfaction in their work.
Are more likely to express the goal of wanting to influence the political structure, and to have worked in a local, state, or national campaign.  
Report higher levels of class participation, active learning, and faculty interaction, resulting in more confident and well-prepared graduates.
Are more likely to collaborate in faculty-led research projects and experience student-centered teaching practices that respect the expression of diverse beliefs.
At Simmons, our location in Boston means endless opportunities for internships, grad schools, careers, and social life. There are over 300,000 college students in our neighborhood, and partnering schools that host social events and intramurals that you can take part in.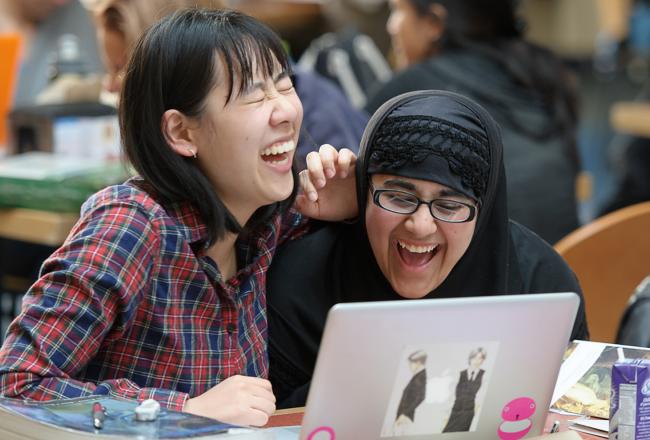 Benefits of a Women-Centered Education
Watch as our Woman on Campus sits down with several prominent voices on campus to explore the importance and the value of a women-centered education.
More Videos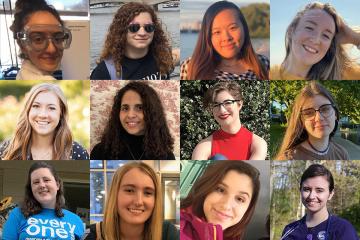 New Friendships "I made my very first Simmons friend at accepted students day, and coming into Simmons I was able to become good friends with her and her roommates. To the point where I felt comfortable inviting myself into their...
"I googled best online degree programs for women. Simmons popped up and my search was over," says [email protected] student Diane Junker '22. She wanted to complete the Bachelor's degree she started 38 years ago, and has since discovered a passion...
A Family Nurse Practitioner (FNP) student in the Simmons' RN - FNP Program, Hannah Careway '23MS shares what inspires and sustains her in training for her first Boston Marathon.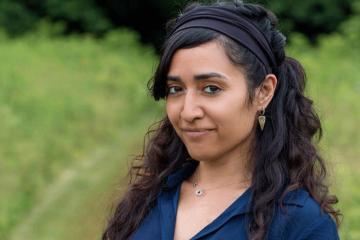 Rashida Hagakore '24 is completing her undergraduate degree through [email protected], and planning to combine her artistic strengths with a newly developed business acumen.
When nursing major Holly Wright '25 came to Simmons last fall, she didn't expect to spend so much time studying art. As part of the Simmons PLAN (Purpose Leadership ActioN) core curriculum, Wright registered for the Boston course, "Isabella Stewart...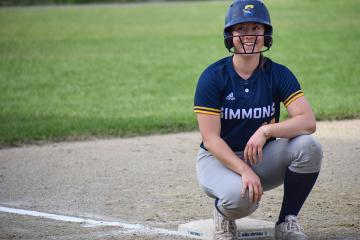 Tell us about being selected to participate in the Ifill Forum. I'm incredibly honored. Being selected for the Ifill Forum was completely unexpected and so exciting! I still don't know who recommended me, but I know Professor Griffith, the panel...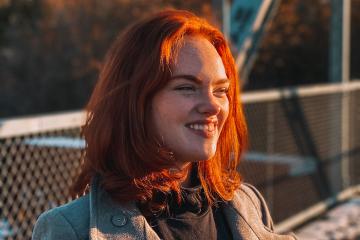 Kate Farrell '23 fill us in on participating in the Ifill Forum and how alumna Gwen Ifill's legacy is felt in the Simmons classroom.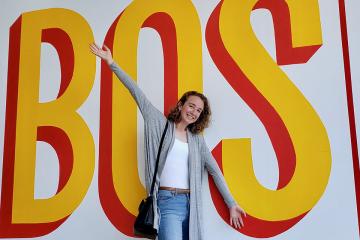 We caught up with Sara Mitchell '22 about her experience in Simmons PLAN, which sparked an interest in educational equity — an interest she's carried throughout her college career.