Why a Women's Undergraduate Experience?
Choosing a women's undergraduate program can open doors that might not seem obvious at first, but will definitely pay off! Don't be afraid to make a bold and unexpected move on your path to success.
Benefits of a women's undergraduate experience
There are tons of myths and misconceptions about undergraduate programs for women. People assume they are catty, they won't prepare you for the "real world," and your social life will be totally non-existent. Wrong! There is ample evidence that women's undergraduate programs actually prepare women to succeed better than co-ed colleges. 
Compared to women at co-educational institutions, students and alumnae/i from women's undergraduate programs:
Have more successful careers holding higher positions, increasing their earning power, and finding more satisfaction in their work.
Are more likely to express the goal of wanting to influence the political structure, and to have worked in a local, state, or national campaign.  
Report higher levels of class participation, active learning, and faculty interaction, resulting in more confident and well-prepared graduates.
Are more likely to collaborate in faculty-led research projects and experience student-centered teaching practices that respect the expression of diverse beliefs.
At Simmons, our location in Boston means endless opportunities for internships, grad schools, careers, and social life. There are over 300,000 college students in our neighborhood, and partnering schools that host social events and intramurals that you can take part in.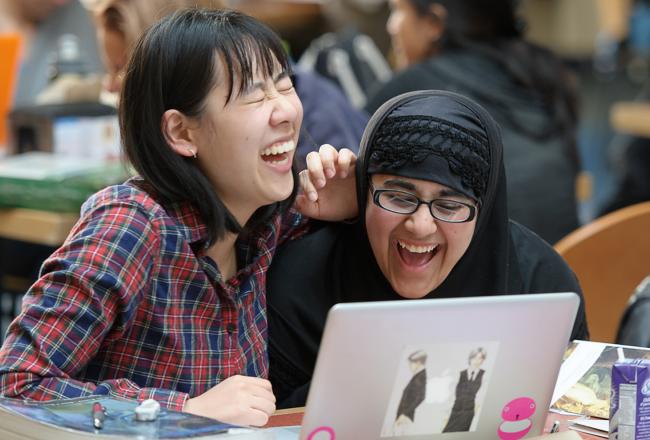 Benefits of a Women-Centered Education
Watch as our Woman on Campus sits down with several prominent voices on campus to explore the importance and the value of a women-centered education.
More Videos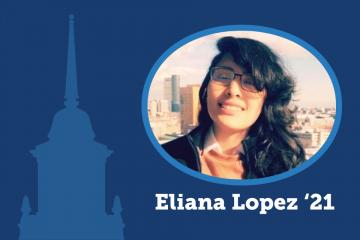 After completing a competitive fellowship program with Hack.Diversity, Eliana was matched as a Software Engineering Intern with Boston-based start-up, Owl Labs, creators of the "Meeting Owl," one of TIME's 100 Best Inventions of 2020!
Congratulations to Yasmeen Ibrahim '22, recipient of the Ifill Scholarship! We spoke with Yasmeen about her passion for design and her ambition to elevate her community by shining a positive light on her traditions and values.
Congratulations to Abrielle Cunningham '23, recipient of the Ifill Scholarship! Learn more about Abrielle's ambitions and how she hopes to do amazing things, just like Gwen Ifill.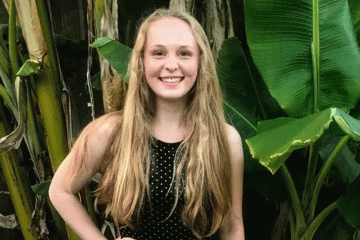 Computer science student Tabitha Miles '22 has been accepted into the Summer Undergraduate Research Program to research gender disparities in coding bootcamps versus traditional computer science degrees.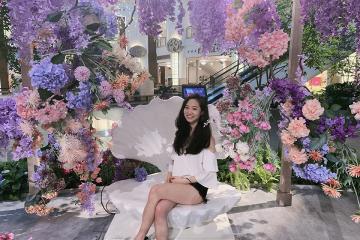 Congratulations to Melody Tuan '22, recipient of the Ifill Scholarship! Melody shares why she loves the Simmons community and the unimaginable power of Simmons students.
Congratulations to Livic Inoa '22, recipient of the Ifill Scholarship! Learn more about Livic's journey to Simmons and the many influential professors that have helped along the way.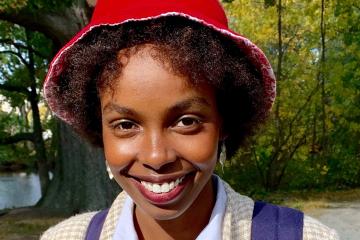 Congratulations to Ganad Neka '23, recipient of the Ifill Scholarship! Read how Ganad hopes to be an inspiration to immigrants and refugees who have had similar experiences to hers.
As Student Body President and mentor for Strong Women, Strong Girls, Kayla Zarella '21 understands the importance of developing empowering, inclusive communities. Read Kayla's thoughts on the last four years and how Simmons helped shape her into a true leader.