Why a Women's Undergraduate Experience?
Choosing a women's undergraduate program can open doors that might not seem obvious at first, but will definitely pay off! Don't be afraid to make a bold and unexpected move on your path to success.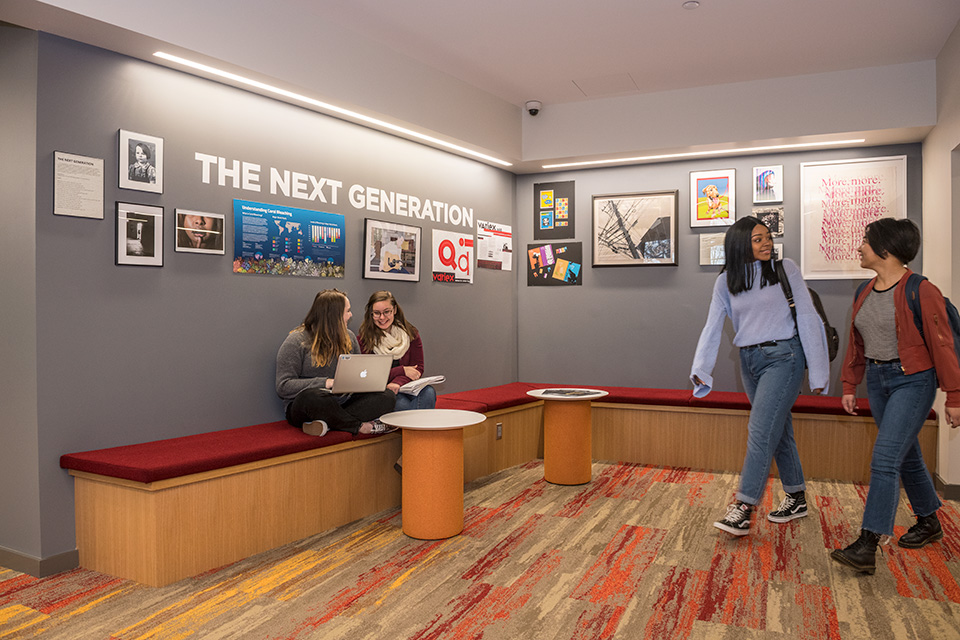 Benefits of a women's undergraduate experience
There are tons of myths and misconceptions about undergraduate programs for women. People assume they are catty, they won't prepare you for the "real world," and your social life will be totally non-existent. Wrong! There is ample evidence that women's undergraduate programs actually prepare women to succeed better than co-ed colleges. 
Compared to women at co-educational institutions, students and alumnae/i from women's undergraduate programs:
Have more successful careers holding higher positions, increasing their earning power, and finding more satisfaction in their work.
Are more likely to express the goal of wanting to influence the political structure, and to have worked in a local, state, or national campaign.  
Report higher levels of class participation, active learning, and faculty interaction, resulting in more confident and well-prepared graduates.
Are more likely to collaborate in faculty-led research projects and experience student-centered teaching practices that respect the expression of diverse beliefs.
At Simmons, our location in Boston means endless opportunities for internships, grad schools, careers, and social life. There are over 300,000 college students in our neighborhood, and partnering schools that host social events and intramurals that you can take part in.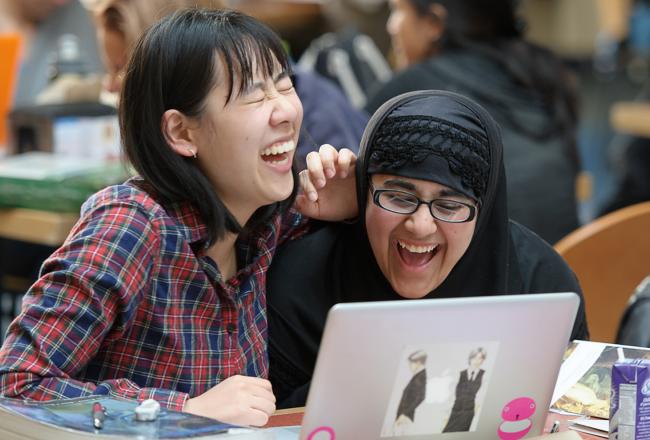 Benefits of a Women-Centered Education
Watch as our Woman on Campus sits down with several prominent voices on campus to explore the importance and the value of a women-centered education.
More Videos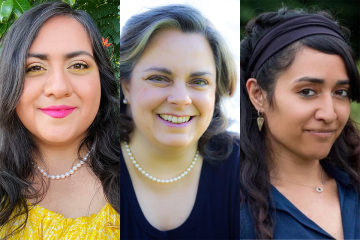 This fall, Simmons students from the Social Action Leaders course are channeling their academic studies into advocacy. We spoke with students Felipa Canchola '24, Lisa deRosier '24, and Rashida Alisa Hagakore '24 about their passion for experiential service learning and their conception of good leadership.
The Bonner Community Leaders Program at Simmons University is a unique opportunity for students who want to combine a strong commitment to service with personal growth, teamwork, leadership development, and scholarship. This fall, Simmons announced a new cohort of 11 Bonner Leaders. We spoke with three of them.
We asked first-generation student Gia Lebrun '24 about her perspective on the college experience and what advice she would give to prospective first-generation students.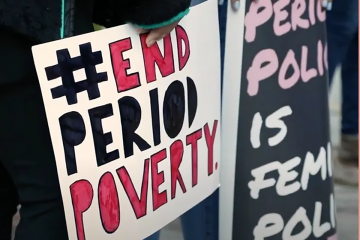 Menstrual equity is an under-discussed and under-researched topic within academia, politics, and the general populace. Katarina Sousa '24 is breaking the silence with her groundbreaking research and activism in Massachusetts.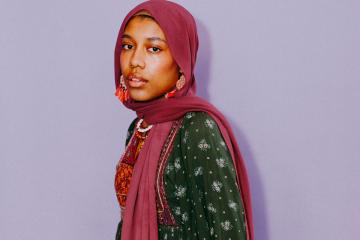 "To me the Ifill scholarship is just that: the inception of an amazing legacy and the prospect of a radical future." — Asiyah Herrera '25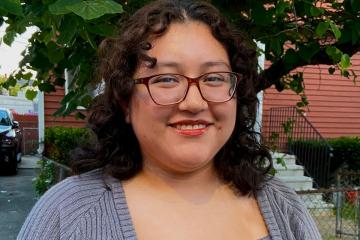 Ifill Scholar Carla Bamaca shares her passion for filmmaking and storytelling to inspire change.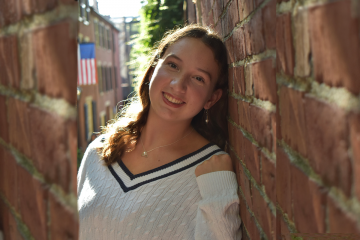 Incoming student Anna Kelly from South Kingstown, Rhode Island, received a $10,000 Gold Award Scholarship from the Girl Scouts, a special recognition for her community service project "Peer-to-Peer Program in Middle School." Kelly spoke with us about her passion for community service, mental health, and nursing.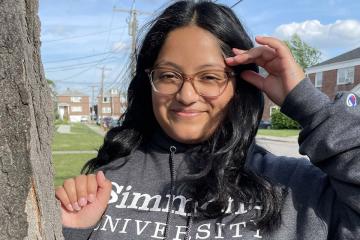 McLean Hospital recently launched Deconstructing Stigma: Changing Attitudes toward Mental Health. This campaign challenges popular and erroneous assumptions about psychiatric disorders. Social work major Marina McCollum is a participant in the program. She spoke with us about her personal experiences...