Honors Award
All members of the Honors Program will receive a $1000 tuition scholarship. This scholarship will be applied directly to the student's tuition bill, half in the fall and half in the spring.
Study Abroad Scholarships and Programs
Honors Global Scholars
The Honors Global Scholars program is available to all Honors students who seek to study abroad. Students selected through a competitive process receive funding for a short-term course, a semester, or a year-long program.
The D'Angelo Scholarship
The Dolores Amidon D'Angelo Scholarship is a scholarship for Honors students who want to study abroad. This scholarship goes toward semester courses, summer courses, and Simmons travel courses. Students apply for the D'Angelo Scholarship through the study abroad scholarship application.
Leadership Opportunities
Honors Liaison
The Honors Liaison, comprised of students in all four undergraduate classes, organizes social activities throughout the year. The liaison is a student-led organization that focuses on representing Honors students within the Simmons and Boston communities.
Joining the Honors Liaison gives students an opportunity to meet other students who are driven by a passion for learning new things and the desire to organize exciting events.
If you are interested in learning more about the liaison, please email us.
Leadership Meet and Greets
Leaders in the Simmons community have intimate sessions with Honors students to inspire, guide, and share their experiences on empowerment and leadership.
Mentoring Program
All first year Honors students are assigned a Peer-to-Peer (P2P) Mentor. Mentors provide students with an outlook on dorm life, living in Boston, the Simmons community, classes, surviving freshman year, etc. They will also be able to answer any questions that students have during the summer before they get to Simmons.
The Peer-to-Peer (P2P) mentoring program is a paid leadership opportunity for sophomores and juniors in the Honors Program. Students will build important communication and leadership skills while gaining visibility at Simmons and fostering a sense of community within the program. 
Honors Advisors
Honors students have dedicated academic advisors to help them chart their course through Simmons.
Honors Suite
All Honors students have access to the Honors Suite. The Honors Suite has a dedicated work space perfect for quiet study as well as a comfortable lounge for group meetings, socialization, and activities planning. Coffee and tea are available as well as office supplies and a lending library.
Housing
Honors students in the first year typically live with other Honors students in an Honors living and learning community. After the first year, Honors students may opt to remain with Honors students.
Professional Coaching
A select group of Honors students will be chosen to work one-on-one over the course of a semester with professional leadership coaches, building on individual capabilities and strengths in order to achieve success in the classroom, in the workplace, and beyond.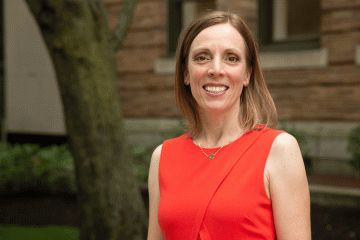 Professor Špela Trefalt tells us about her upcoming "Coach Approach to Leadership" course and what we can learn by researching the struggles and successes of working women.
Third-generation student, Sara Getman '22 tells us about her experience in the Honors Program and what it means to carry on the Simmons legacy.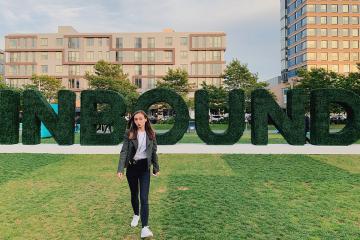 Lauren Kaye '20 tells us about her internship with HubSpot's INBOUND conference and what it was like seeing her hard work on display.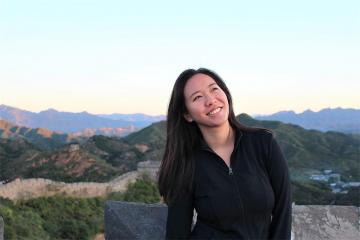 We caught up with Sangha about her internship and what inspired her to pursue a degree in political science.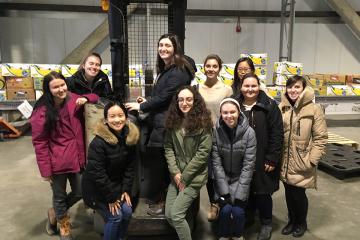 Beyza tells us about her experience with the Honors Program and Alternative Spring Break. How did you choose your major? I've always had a passion for chemistry and biology ever since high school, but I knew that I wouldn't be...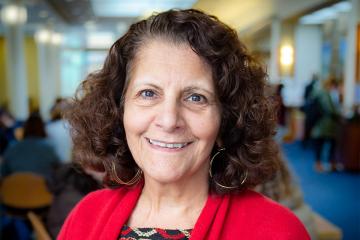 We spoke with Diane Grossman about her role and her passion for philosophy. What is your academic background? I went to Vassar College, and then went to New York University, where I completed a PhD. Interestingly, Vassar went co-ed during...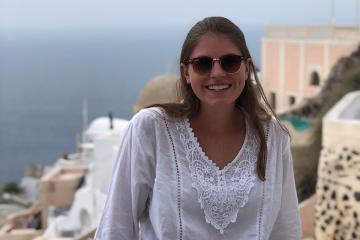 We caught up with Gabby about studying abroad, her internship experience and why she loves the honors program! On coming to Simmons I knew that Simmons would allow me to connect with my professors and give me opportunities to grow...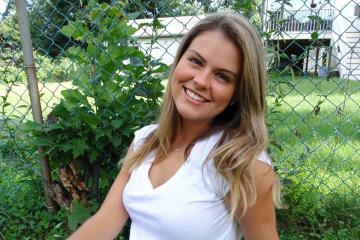 We caught up with Sarah about the Honors Program and why she loves Simmons' nursing program! On coming to Simmons First and foremost, I've known I wanted to be a nurse since my junior year of high school — the...