Student Story
Emma Mullen '20: Simmons Makes My Dream Tangible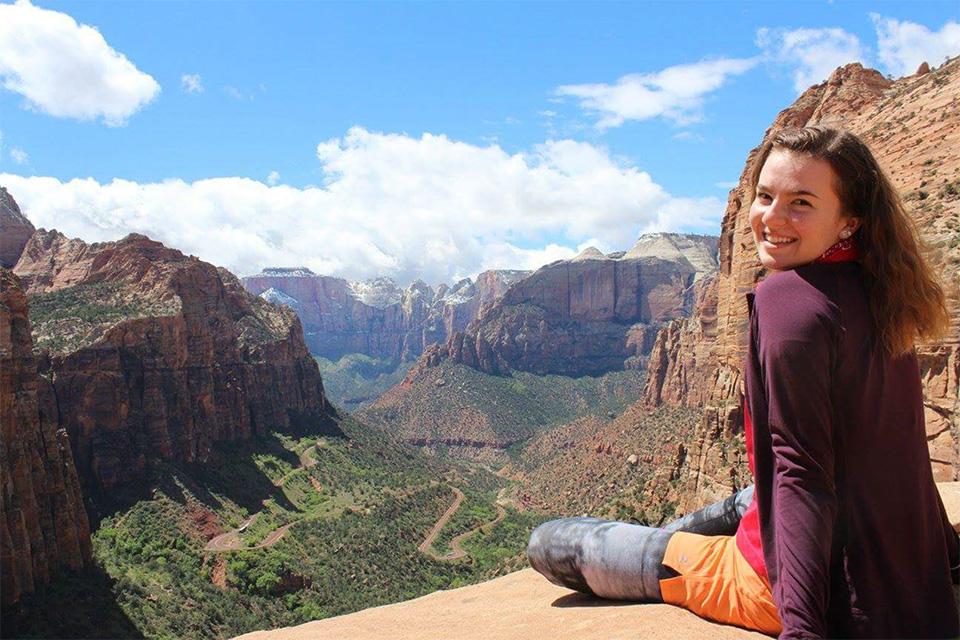 Emma tells us how the Honors Program takes her education to a new level.

How did you choose your area of study?
Helping people every day and interacting with patients are both big factors that attracted me to the field of nursing. After shadowing nurses in high school, I realized that I not only found human anatomy interesting, but I was fascinated that nurses could heal the body with both medical and emotional support. The duality between both methods of healing, combined with the exciting pace of the emergency room, made it clear that my calling is nursing. 
What made you decide to join the Honors Program?
The wide range of classes available to Honors Program students made my decision to join an easy one. No matter what you major in, you might find yourself writing a paper on a new building in Boston or giving a speech on a famous author who you've adored for years. The point is that Honors classes have taken my personal education to a new level and added unexpected learning opportunities along the way. 
What's your favorite part about being in the Honors program?
The close community and our focus on education is the best thing about being an honors student. It's not uncommon to find honors students meeting in their free time to discuss a speech they're rehearsing or a new chapter in the book they just read. The program has made me feel that I belong at Simmons and that I'm surrounded with fellow students who share similar values in their own pursuit of knowledge. 
What advice would you give to a student considering applying to the Honors Program?
The best advice I can give is that you get out what you put in. Hard work and a dedication to your Honors classes will allow you to reap amazing personal benefits and maximize learning in your college career. Another bit of advice: utilize your resources. I've always felt that my peers and advisors were looking out for me in the Honors Program, so never hesitate to ask questions and seek help from them. 
What is your dream job?
My dream job is to work as a nurse in the ICU at a hospital in Boston. This dream goes back to when playing hospital was my favorite game as a little girl. I feel blessed that Simmons helps make that dream more and more tangible with every class I take. 
Anything else you'd like to tell us about yourself?
I've always loved math, but never really knew how I would use that passion in college. My guidance counselor this year was amazing and helped me find a unique, interesting minor that's beneficial and lets me take lots of math classes during my college career: finance! This adds a totally different mix of classes into my schedule and teaches me valuable lessons for my life after school. 
What's your Simmons moment?
My Simmons moment occurred during a final for an Honors speech writing class. Everyone in the class gave a 10-minute speech on any topic that was of interest to them. Multiple students used this time to open up about difficult life struggles they faced and the lessons they learned from them. The mutual trust and respect between my classmates made me so appreciative to be a Simmons student.