Student Story
This fall, Sage Loyema Innerarity, a citizen of the Ione Band of Miwok Indians of California, began graduate studies at the Simmons School of Library and Information Science. Working in cooperation with Indigenous individuals, she builds and preserves tribal archives. Innerarity spoke with us about the importance of community, Native literature, and remembrance.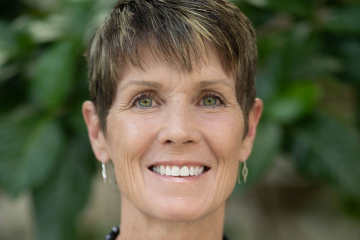 Alumnae/i Feature
Deborah (Cheetham) Mattheus, MSN, PhD, APRN-Rx, CPNP, FAAN, is the Nancy Atmospera-Walch Endowed Professor in School Health at the University of Hawaii at Manoa. Under her leadership, the Hawaii Keiki (child): Healthy and Ready to Learn program has expanded healthcare access to hundreds of K–12 public schools throughout the state.
Student Story
The Bonner Community Leaders Program at Simmons University is a unique opportunity for students who want to combine a strong commitment to service with personal growth, teamwork, leadership development, and scholarship. This fall, Simmons announced a new cohort of 11 Bonner Leaders. We spoke with three of them.
Announcement
The Passionate Leaders Project supports Simmons undergraduates by enriching their academic & professional interests beyond the classroom. Students may request up to $4,000 to support their research, internships, and creative endeavors. This semester's students produced research related to human rights, documentary film, healthcare access, therapeutic care databases, the neurodevelopment of fruit flies, Muslims' experiences with healthcare in Boston, and software that supports Simmons' food pantry.
Campus & Community
Simmons undergraduates are invited to participate in an essay contest each year on Founder's Day. This year, contestants wrote about how their experience at Simmons realizes John Simmons' vision for educating what President Lynn Perry Wooten calls "everyday leaders" for their life's work. This year's winner was neuroscience major Sonia Vader '27.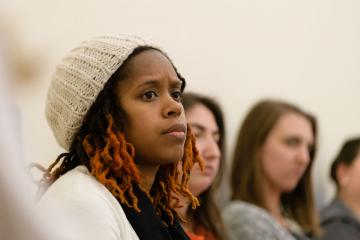 Campus & Community
October is National Domestic / Intimate Partner Violence Awareness Month. This semester, Simmons University welcomes twelve Master's in Social Work students into the Survivor Link + Public Health Americorps program, which trains Social Work students to work with survivors.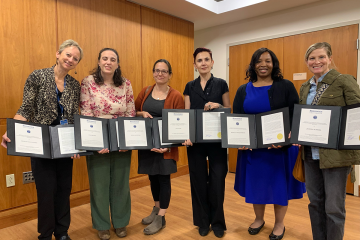 Announcement
On October 11, the Simmons community gathered to honor the outstanding achievements of six faculty members representing five disciplines. This year's awardees received recognition for superlative undergraduate and graduate teaching, research, service, and a commitment to diversity, equity, and inclusion.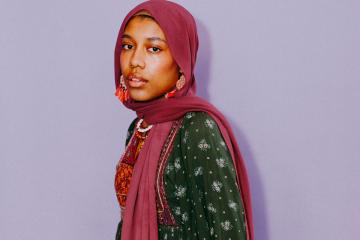 Student Story
"To me the Ifill scholarship is just that: the inception of an amazing legacy and the prospect of a radical future." — Asiyah Herrera '25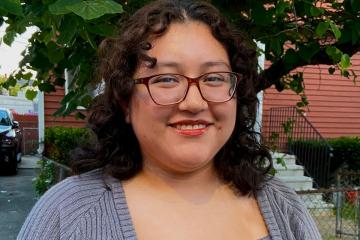 Student Story
Ifill Scholar Carla Bamaca shares her passion for filmmaking and storytelling to inspire change.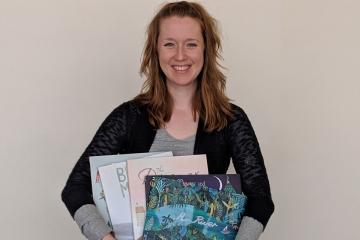 Alumnae/i Feature
Ariel Richardson '09MA is the Senior Editor in Children's at Chronicle Books, located in San Francisco. We caught up with Richardson about her role, her time at Simmons, and her recent award-winning picture book.