For Adult Students: Dix Scholars
Our highly respected Dix Scholars program for adult learners enrolled in undergraduate on-the-ground programs offers personal support to help you transition to Simmons and manage your educational experience.
Connect with the Office of Academic Advising
For Dix Scholars, The Office of Academic Advising is your one stop for all of your academic needs such as registering for courses and planning your semesters to come. Guidance from our advisors is catered to the unique needs of adult learners. Make an appointment or email [email protected].
Make an appointment with an advisor
Keep a look out for Dix Scholar-specific communication!
The Office of Academic Advising monthly newsletter includes a specific section catered to our Dix Scholars with other general resources and updates. This is also where you will receive information specific to Dix Scholar appreciation each November or around finals.
Alpha Sigma Lambda
Alpha Sigma Lambda Academic Honor Society is a nationally recognized honor society for adult learners. Chi Pi is Simmons University's chapter of Alpha Sigma Lambda which is managed by the Office of Undergraduate Advising.
Inductions:
Undergraduate adult learners are invited to join Alpha Sigma Lambda if they meet the membership criteria and are in the top percentile of those eligible to join. Reviews of eligibility take place each spring semester.
Membership Criteria:
The criteria to be invited to join Alpha Sigma Lambda is set by the national headquarters and utilized by the Office of Undergraduate Advising to determine who is eligible to be inducted.
Adult learners at Simmons are identified as Dix Scholars or enrolled in Complete Degree programs
Adult students who have earned 24+ credits at Simmons University
Students who have 12 or more credits in liberal arts and sciences (may include transfer credits to complete the distribution requirements)
Students who have a cumulative grade point average (GPA) of 3.2 or higher
Top 20% of adult learner students who meet the criteria listed above.
View the full Constitution of Alpha Sigma Lambda that outlines the criteria.
Cords & Certificates:
All students who are inducted into Alpha Sigma Lambda will receive graduation honor cords and certificates. Note: lost cords or certificates will not be replaced by Simmons.
Scholarship Opportunities:
All undergraduate adult learners will be contacted each spring semester via email about Alpha Sigma Lambda scholarship opportunities. Any adult learner is eligible to apply for a scholarship regardless if they are inducted into the society.
Frequently Asked Questions:
Please view FAQs about Alpha Sigma Lambda. Feel free to email [email protected] with any questions regarding Alpha Sigma Lambda.
The Commuter Student/Dix Scholar Lounge (A-075)
The Commuter Student/Dix Scholar Lounge, on the ground level of the MCB, is brightly furnished with comfortable sink-in chairs, and is the perfect place to relax with friends. Along with the Fens Cafeteria and the University Center, the Lounge is a meeting place for commuting students. Commuting students will find that they spend a lot of their time in the Lounge, the Fens and College Center talking, laughing, cramming, and of course, eating.
The Commuter Student/Dix Scholars Lounge is also home to the REEF Support Center, a holistic support center that assists students with basic needs. . The REEF serves all commuter students with supports such as a refrigerator, microwave, tea kettle, SAD Lamps, games, communal office supplies, and snacks.
Make sure to check out our Commuter Services webpage and the REEF Support Center webpage with additional resources to utilize as a Simmons student.
Other Dix Scholar Academic Perks:
Admission, registration, and orientation procedures tailored to the needs of adult learners
A rolling admission calendar
Financial aid, including the Dix scholarship of up to $5,000 (split between the first two consecutive semesters that the student attends)
Generous transfer credit options (up to 80 credits)
Full-time and part-time study options
Credit for prior learning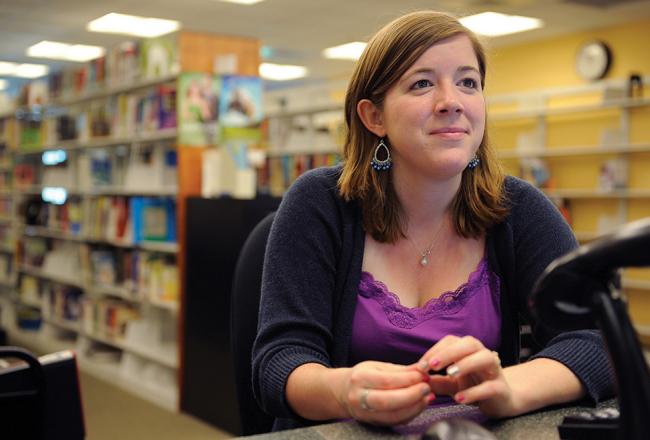 Apply to Simmons
Designed for applicants 24 years or older or students pursuing a second bachelors, the Dorothea Lynde Dix Scholars program provides unique services and support for adult women. 
Apply Now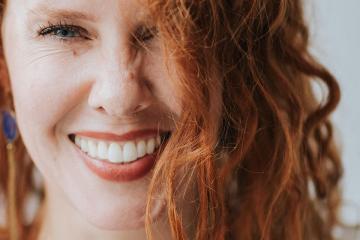 As the Editor-in-Chief of edible MAINE, a print and digital magazine that explores Maine's food scene, alumna Maggie Knowles promotes a holistic approach to the culinary arts and food production. Knowles spoke with us about her love for writing and food, and how Simmons helped her achieve her dreams.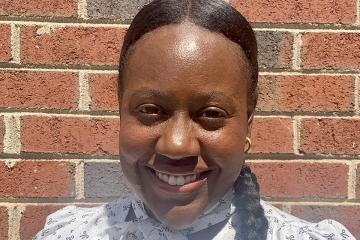 As a young woman born and raised in the South, Kayla Canty took a "leap of faith" to move to Boston to study nursing. For her, Simmons was a transformative experience, and she remains involved by serving on the African...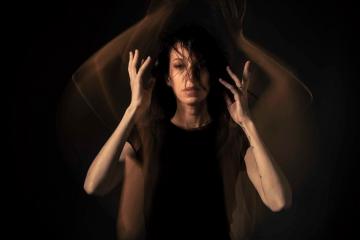 Arts Administration major and Dix Scholar Mary Garcia Charumilind '12 was highlighted by Jazziz Magazine for her debut original single, "Heat," released in late 2022 under her stage name Autumn Luz . More recently, she was featured in Glide Magazine...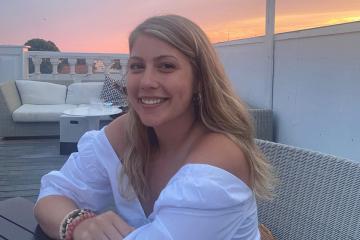 What made you choose to attend Simmons as a Dix Scholar? When I decided to pursue a career in nursing, Simmons was at the top of my list. I attended virtual info sessions and spoke to graduates of the program...
Natarajan is the creative vision behind "Re-assembling" and "Bound Together." Both exhibits are currently on display in the Management and Academic Building (4th floor) and the Main College Building (4th floor). Learn about her journey.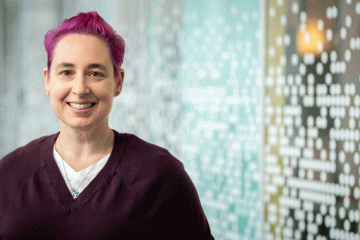 Laney Strange '02 is one of two professors to receive the 2021 Excellence in Teaching Award from Northeastern University. Strange was nominated by students for her work in the Khoury College of Computer Science.
CompleteDegree@Simmons will provide adult learners who identify as women with the opportunity to earn degrees in high-demand programs such as business and management, communications, computer science, psychology and social work.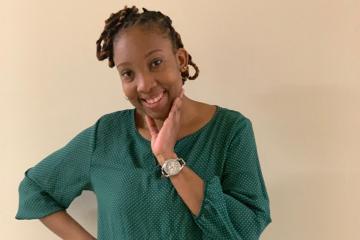 Dix Scholar, Sheena Pennie '23 tells us what inspired her to return to school for nursing and her advice for other adult learners. Why did you decide to attend Simmons? I decided on Simmons because it's a women's undergraduate education...