Physics
Our students study the universal laws of the natural world to understand the devices that transform our lives, from pacemakers and artificial limbs to integrated circuits and rocket engines.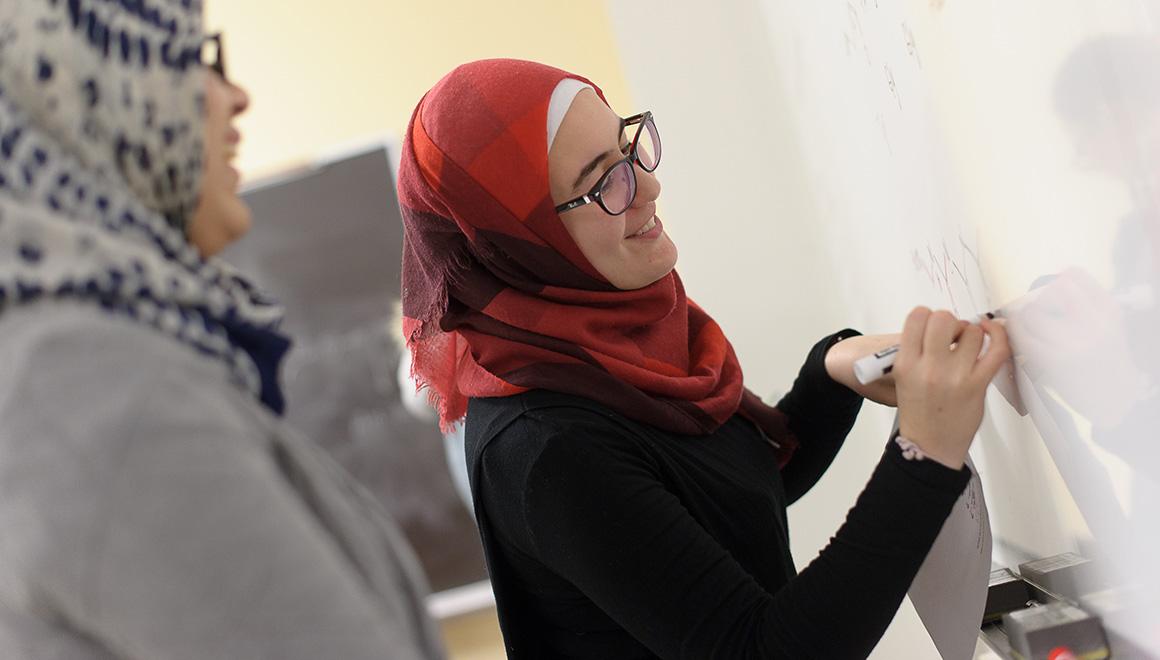 At Simmons, physics is not just theoretical
Our students put concepts to the test working alongside our expert faculty on research projects — and are encouraged to jump right in during their first year on campus.
Many of today's most exciting areas of research occur at the intersection of different science and engineering disciplines. Our curriculum, research programs and collaborations reflect this new interdisciplinary environment. You'll learn how to apply physics while gaining solid problem solving skills and computer-related experience that will help you no matter your chosen path.
Our graduates go on to a variety of innovative careers in industry and education. They're also well-prepared for medical school, law, dental or graduate programs in physics, chemistry, biochemistry and engineering. Premed students and other science majors often major or minor in physics as well to enhance and differentiate their backgrounds and widen their research experiences.
You'll meet regularly with a faculty advisor to plan a program of study that matches your interests and career goals. If you're interested in future graduate or professional study, such as medical or dental school, make sure you meet with a health professions advisor as soon as possible so you can meet all the application requirements during your undergraduate study.
Many students choose to combine the study of physics with a complementary major or minor. A minor in physics is also available for students pursuing other majors. 
Research and internships are key elements of our program. You'll grow in skill level and confidence as you master applied physics in the classroom, at the bench and out in the field.
Our students:
Conduct research, travel to scientific meetings, and publish with faculty
Conduct independent research as a senior and write a thesis
Are awarded summer fellowships
Attend graduate or medical school
Recent REU programs and summer fellowship sites that students attended:
University of Washington
Johns Hopkins University
Columbia University
Massachusetts Institute of Technology
Harvard University
Oregon State
California Institute of Technology
University of Colorado
Cornell University
Our physics majors/minors recently attended or are attending graduate programs or medical school at:
Auburn University
University of Western Australia
NY Medical College
Columbia University
Northeastern University
McGill University
Tufts University
George Washington University
Washington University
University of Oregon
Boston University
Emory University School of Medicine
A sample of student thesis topics:
Degradation of [Ir(ppy)2(dtb-bpy)]PF6, Heather Bankowski
A Study of Thermal Noise for Enhanced LIGO, Lucienne Merrill (The experimental work was carried out at MIT under the supervision of Dr. Gregg Harry.)
A Green Process to Depolymerize PLA, Jennifer Boice
Characterization of Poly(lactic acid) in Various Standard Acidic Conditions by Scanning Electron Microscopy, Lauren Morrell
Microfluidics: Electrowetting, Regina Yopak
Dynamic light scattering analysis of aggregation processes in ß-amyloid fibrils, Kathy Chaurasiya
Templating the growth and nucleation of calcium oxalate monohydrate on gold via microcontact printing, Tania M. Cabrera
Identification of steroids by post-source decay fragmentation MALDI-TOF mass spectrometry, Sheri Benson
Synthesis and Aggregation of New Colloidal Particles, Pamela Sahota
Synthesis, Characterization and Use of Bipyridyl Ruthenium Complexes in Organic Light-Emitting Diodes, Erica Gunn.
Characterization of an FSIR Sensor, Emily Coombs
A Validation of Two Forensic Procedures for the Detection of Salivary Amylase, Hannah Knowles
So you know that Simmons is a great place to be, you've learned about our programs, maybe even come for a visit...now you're ready to apply! Let's get started.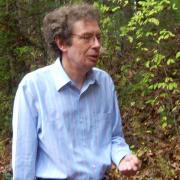 Associate Professor of Practice