School of Business
The School of Business delivers a rigorous and transformational education — providing the skills, knowledge, perspective, and confidence you need to become an effective and principled leader.
Creating leaders for the real world.

Our practice-based programs integrate strategic, functional, and behavioral aspects of management, empowering students to lead in a wide range of dynamic global environments. You'll learn from nationally distinguished faculty who integrate practical and academic experience for teaching excellence.
With a firm foundation in finance, marketing, and management, our students hone their business abilities and succeed in the globally competitive and multicultural world. We offer a wide range of undergraduate, graduate, and Executive Education programs that position our students as leaders in their organizations and communities.
About
The School of Business is committed to providing premier business education to its undergraduate students.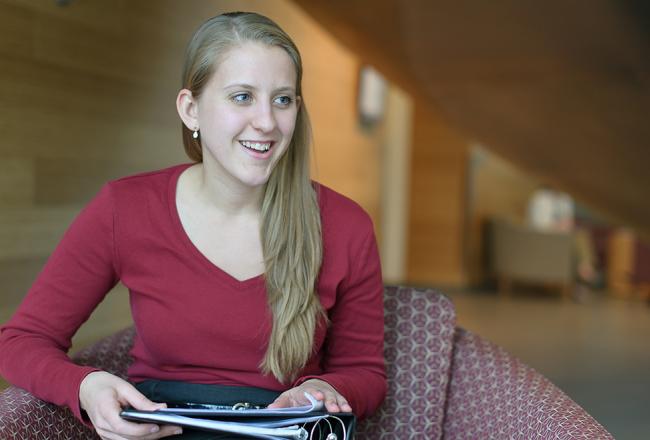 Careers
Our students develop the skills and knowledge they need to make informed decisions about their careers.
Careers
Alumnae/i
School of Business graduates are thriving as ethical leaders in Fortune 500 companies, entrepreneurial ventures, government agencies, and non-profit organizations.
Alumnae/i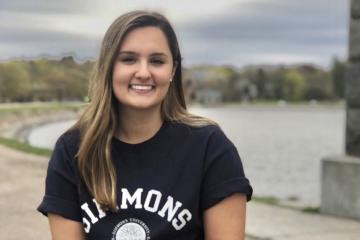 Senior marketing major, Venezia Delgadillo, tells us about turning a three-month venture into a two-year internship, and her most impactful experience at Simmons.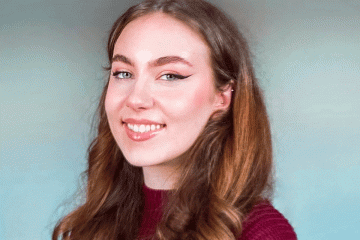 Erin Buck '21 is a recipient of the 3D Award for her project, "Food Justice and Social Impact: A Holistic Exploration of Modern Hunger," and will speak on this topic at the Undergraduate Symposium on April 22.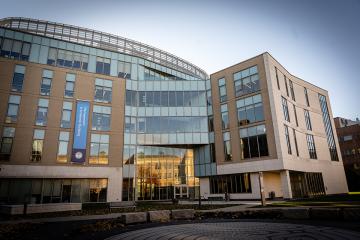 We caught up with Charlotte Streat '00MBA, Vice President, Diversity, Equity, & Inclusion (DEI) at Liberty Mutual, about asking uncomfortable questions in order to yield better business outcomes. Learn more about her journey and why these conversations are important.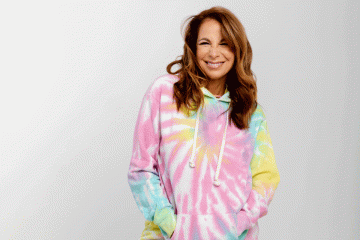 The former "Real Housewives of New York City" star reminisces about her entrepreneurial endeavors from her college dorm room and launching a business with her daughter in response to the pandemic.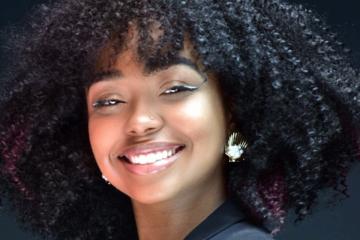 Michelle Musoké '19 shares the three key skills she honed while at Simmons, and how the School of Business set her up for success when navigating the job market.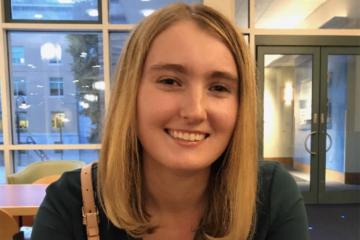 We caught up with Sarah Mariski '22 about why she chose the business program at Simmons and how she found the confidence to be a leader.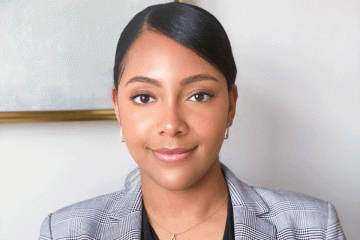 Silva tells us about her unexpected journey into sales and the value of being open to different job opportunities, which may lead to something greater.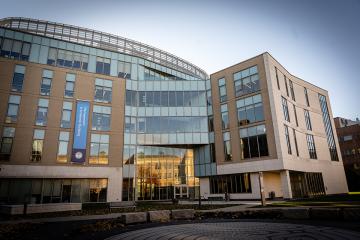 Professor Nelson was a driving force behind the new School of Business minor, Leadership for Social Impact. This spring, Nelson will teach "Social Action Leaders," one of the University's designated service-learning courses.