Health Care Management
Large and small healthcare organizations rely on teamwork and efficient operations. Complement your professional skills with a managerial perspective of health care systems.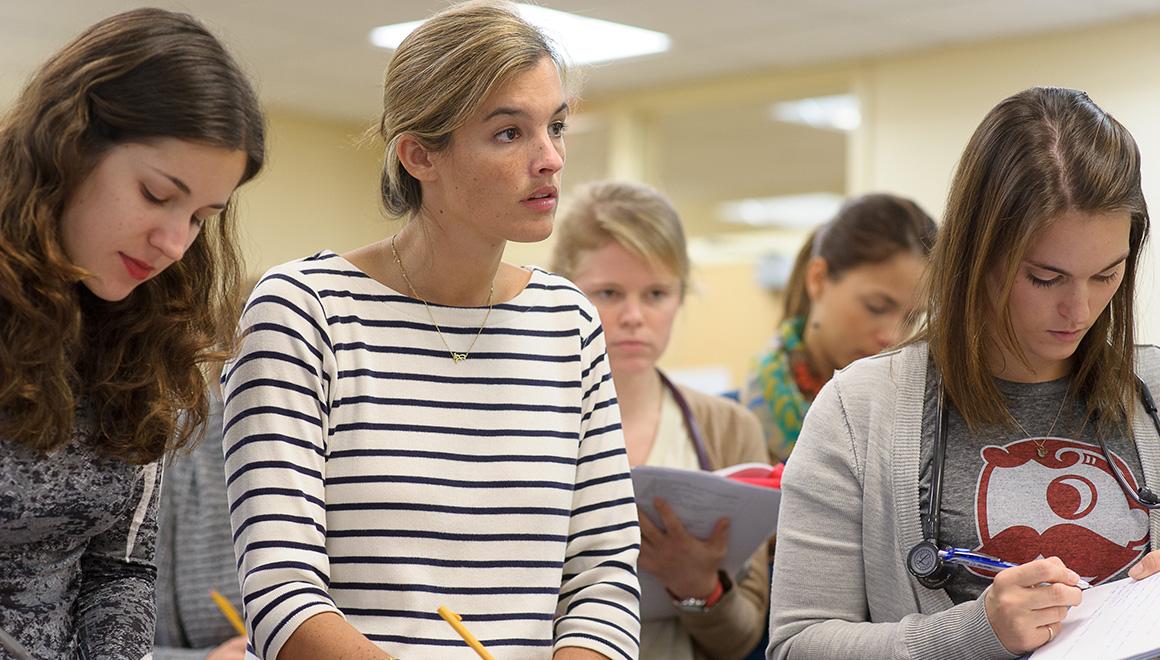 As a healthcare professional, you also need to be a healthcare manager
The Health Care Management minor benefits all health-related majors including nursing, physical therapy, nutrition, social work and public health, as well as majors in the social and natural sciences.
The minor builds on the School of Business' connections to Boston's world-renowned healthcare industry and on the expertise of our faculty teaching in the Health Care MBA. This program is an excellent complement to any health professions, business, or social science major and provides insight in the largest employment sector in Massachusetts.
So you know that Simmons is a great place to be, you've learned about our programs, maybe even come for a visit...now you're ready to apply! Let's get started.