Earn Your Bachelor's in Business and Management (BSBA) from Simmons University
Simmons University offers a Bachelor's degree in Business and Management (BSBA) to help prepare you for early career opportunities. Students in our Business and Management major develop the top work skills that hiring managers look for: capabilities in teamwork, creative thinking, project management, negotiation, and communication.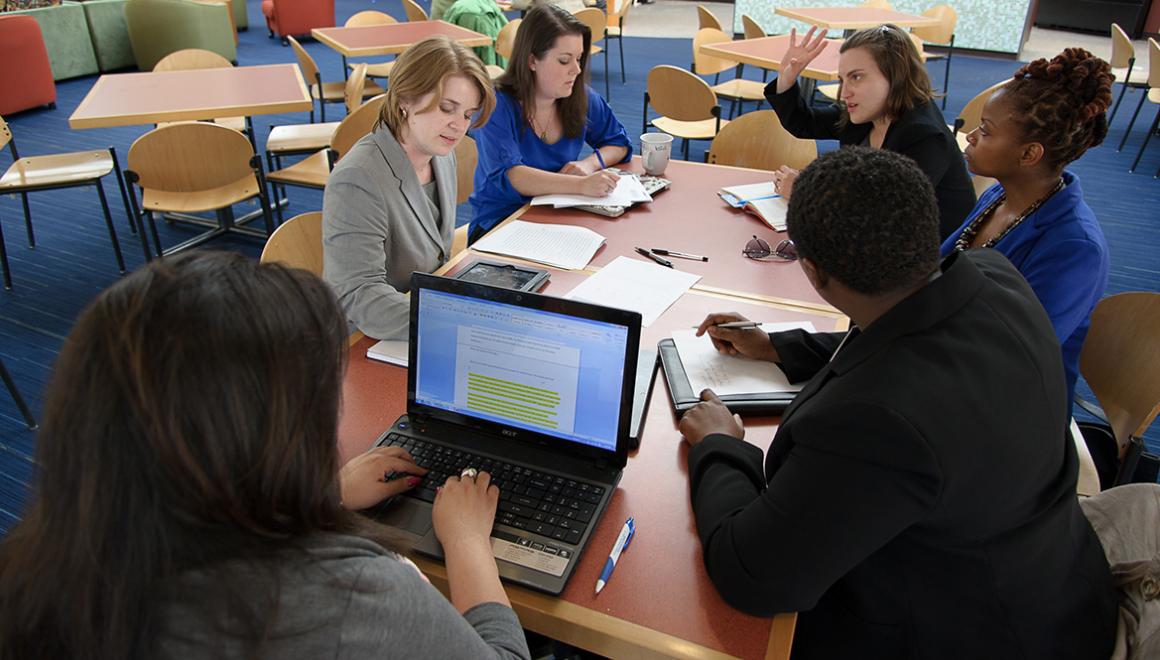 If you want to be prepared to contribute effectively from Day 1 on the job, this Business and Management major is for you
The Business and Management major will lead you through classes that teach the core ideas of how business, nonprofit and government organizations are managed: how to run the organization's operations, market to customers, keep track of and build financial resources, and work in teams.
Students earning a Bachelor's degree in Business and Management will also learn the essential skills of working – managing projects, negotiation, and building an entrepreneurial mindset to be flexible and creative.
Together with the fundamental business courses of the Bachelor's degree in Business and Management, the Business and Management major will prepare you for success in whatever field you choose from retail sales, financial services, healthcare, high tech, and social action advocacy.
Simmons also offers an online Bachelor's degree in Business and Management for adult learners.
What can you do with a bachelor's degree in Business and Management?
All organizations need general managers and the Business and Management major gives you the fundamentals to meet job requirements across the economy plus Simmons' special sauce with diversity, equity, and inclusion content and an intense focus on building individual level skills and confidence to reach your personal best.
The Business and Management major will deliver "how to" knowledge that will help you be a successful employee contributing to the organization's mission on the business side right from the start, or as your career develops over time.
Our Bachelor's degree in Business and Management offers flexibility in allowing you to select additional courses that can lead you to career tracks like People Management (HR), Operations Management, and social welfare advocacy. At the heart of it, general management capabilities that will build through this Business and Management major apply to most jobs and will serve you over a career lifetime.
Learn more about our Business and Management degree!
Earn your Bachelor's degree in Business and Management at Simmons University and get started on the path to a fulfilling career. Contact our faculty with any questions—their information can be found below—or you can request more information about our Business and Management major, schedule a campus tour, or find out how to apply to our Bachelor's degree in Business and Management today!
Customize Your BSBA Management Program
You'll work with your advisor to tailor a program to your interests and career goals. Simmons offers many options for customizing your studies, including dual majors, accelerated programs and a wide variety of complementary minors.
Business and management complements study in many disciplines, including marketing, finance, government and economics.
A minor in business is also available.
Internships and Research Opportunities
Our students take advantage of internships and careers at a variety of companies in Boston and beyond, including Liberty Mutual, EMC, Shire Pharmaceuticals, and Enzyme, a biotech start-up in Kendall Sq., Cambridge. You'll sharpen your skills and refine your interests while building your resume and developing important mentoring relationships.
Online BSBA in Business and Management
The Business & Management major is also available to students in our online program. Join future business leaders on our digital campus for a collaborative and inspiring Simmons experience—from anywhere.
Honors Program Options
Beta Gamma Sigma and Alpha Delta Sigma
Beta Gamma Sigma (BGS) is the premier honor society for students enrolled in business and management programs accredited by AACSB (The Association to Advance Collegiate Schools of Business). An undergraduate student becomes eligible for membership in the second semester of junior year. The top 10% of each undergraduate class, ranked by GPA, are invited to join. The Society's mission defines this lifelong commitment to its members' academic and professional success: to encourage and honor academic achievement in the study of business, to foster personal and professional excellence, to advance the values of the Society, and to serve its lifelong members.
Alpha Delta Sigma (ADS) is a national honor society sponsored by the American Advertising Federation. It recognizes and encourages scholastic achievement in advertising and marketing studies. The requirements are that the student must be current in dues membership, be a senior or rising senior, have taken at least two advertising or marketing courses, and have a minimum undergraduate GPA of 3.25.
Alpha Mu Alpha
Since its inception in 1937, the American Marketing Association has remained committed to the advancement of excellence in the field of marketing. It was this commitment, which fostered the establishment of the national marketing honor society, Alpha Mu Alpha during the spring of 1981.
Apply to Simmons' Bachelor's in Business and Management
So you know that Simmons is a great place to be, you've learned about our programs, maybe even come for a visit...now you're ready to apply! Let's get started.
Learn more about our Business and Management major faculty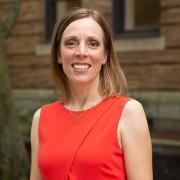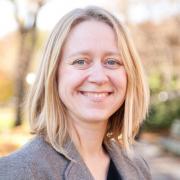 Associate Teaching Professor and Interim Director of the School of Business